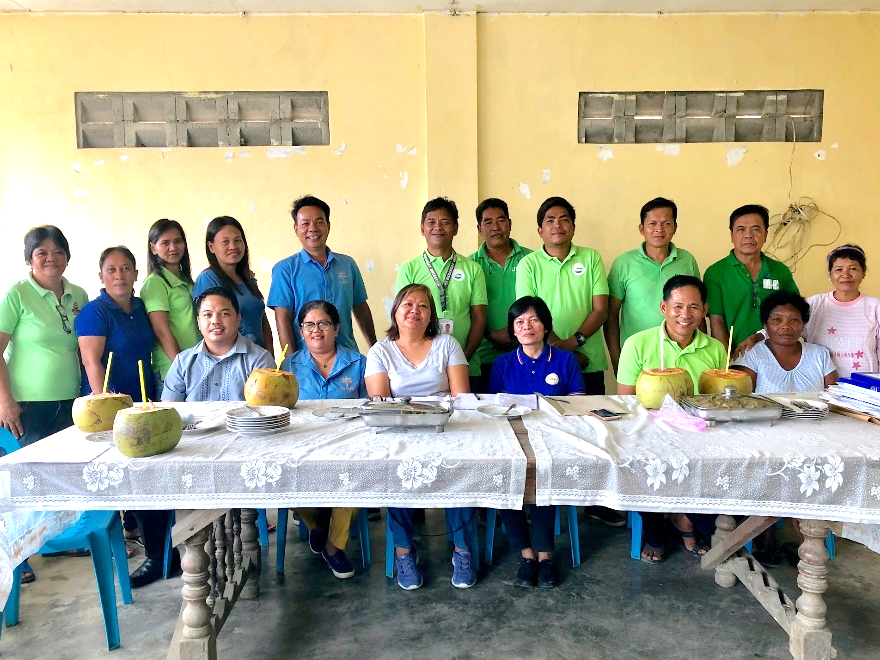 Barangay Umiray, Dingalan vies for the 2018 Outstanding Lupon Regional Award for the 1st-3rd Class Municipal Category, as the Lupong Tagapamayapa went through the assessment by the Regional Awards Committee (RAC) last March 22-23, 2018.
     The RAC members, LGOO V Levi Suing from the DILG Regional Office and Ms. Virginia Guarin, Civil Society Organization representative, accompanied by LGOO VI Jesus L. Vizconde, Jr., Municipal Local Government Operations Officer of Dingalan, LGOO V Rossella V. Placido and ADA VI Bon Paby Mingua from the DILG Aurora Provincial Office, visited the Lupong Tagapamayapa Office of Umiray and assessed its Katarungang Pambarangay (KP) operations based on five (5) major criteria: (1) Efficiency in Operation; (2) Effectiveness in Securing the Objectives of the KP Program; (3) Creativity and Resourcefulness of the Lupon; (4) Area or Facility for KP Activities; and (5) Financial or Non-Financial Support.
     It is the first time for the Lupon of Umiray to win the Provincial Award, thus representing the Province of Aurora in the Regional Assessment, competing against other Lupons in other provinces within Region III.
     Prior to the assessment proper, Hon. Sherwin Taay, Municipal Mayor of Dingalan expressed that he is thankful and proud that a barangay in Dingalan was given the opportunity to represent the Province of Aurora in the Regional Assessment of LTIA.
     The assessment of the RAC within the Region will be completed by the end of March 2018 and the winning Regional Outstanding Lupon per category will then be evaluated by the National Awards Committee (NAC) to determine the most outstanding Lupons in the country.