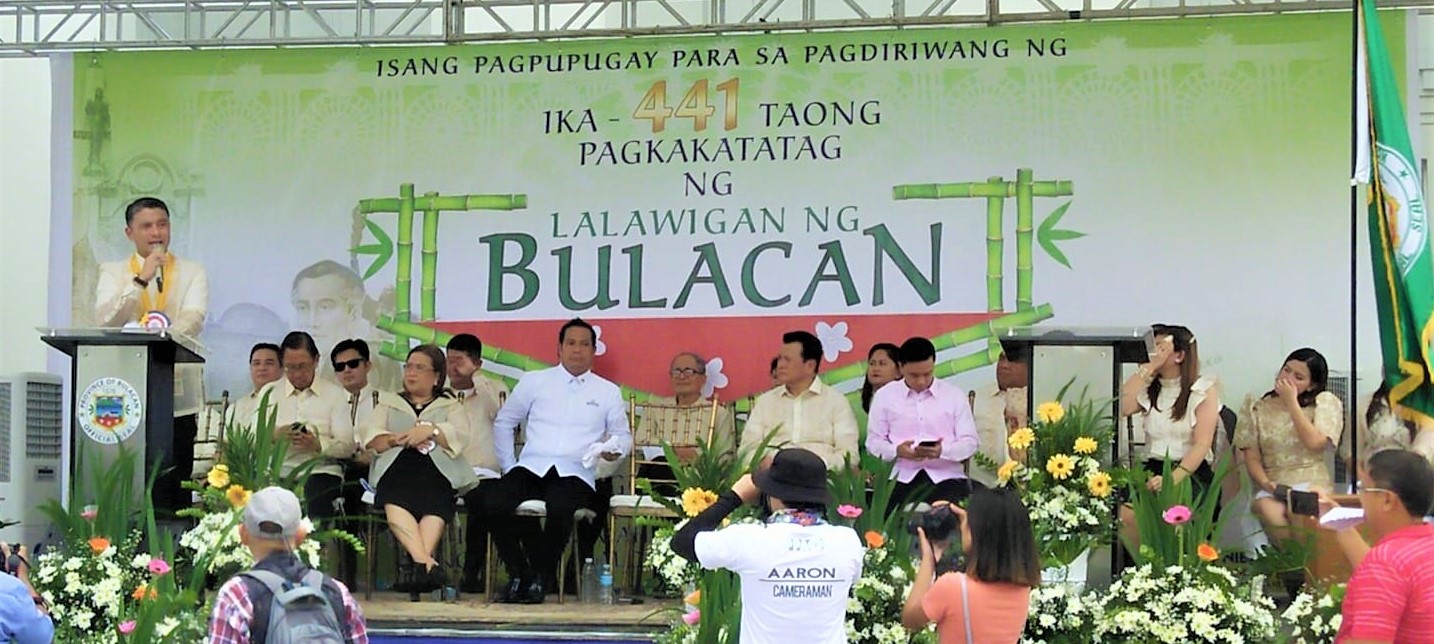 CITY OF MALOLOS, BULACAN- The Provincial Government of Bulacan, spearheaded by Governor Daniel R. Fernando and Vice Governor Wilhelmino M. Sy-Alvarado, celebrated the 441st Founding Anniversary of the Province last August 15, 2019, held in front of the Provincial Capitol Building, City of Malolos, Bulacan.
The activity started with a holy mass, followed by a flag-raising ceremony and wreath-laying activity before the statue of Marcelo H. del Pilar, one of the renowned Filipino heroes of our time who came from Bulakan, Bulacan.
Gov. Fernando delivered a speech highlighting the important role of the province in the history of the country and the reasons why Bulakenyos should celebrate them. He also called on everyone, especially the youth, to continue reliving the legacy of the province.
Further, Department of Environment and Natural Resources (DENR) Undersecretary for Field Operations Atty. Juan Miguel T. Cuna, who represented DENR Secretary Roy A. Cimatu as guest of honor, in his speech mentioned how fortunate the province is for being the cradle of some of the country's heroes who fought for the freedom that the Filipinos now enjoy, which should all be preserved and remembered. He also emphasized that therevolution is far from over as the country faces new enemies in the form of pollution and environmental degradation, all of which should be addressed for the future generation.
Local functionaries and employees were present during the celebration, namely: Rep. Jonathan Sy-Alvarado, provincial board members, city and municipal mayors and employees of the Provincial Government of Bulacan. The activity was also attended by representatives from various National Government Agencies (NGAs) and members of the media.
The Bulacan Foundation Day is being celebrated every 15th of August, by virtue of the New Provincial Administrative Code of Bulacan and Section 27 of the Provincial Legal Holidays which further declares it as a special non-working holiday. ###