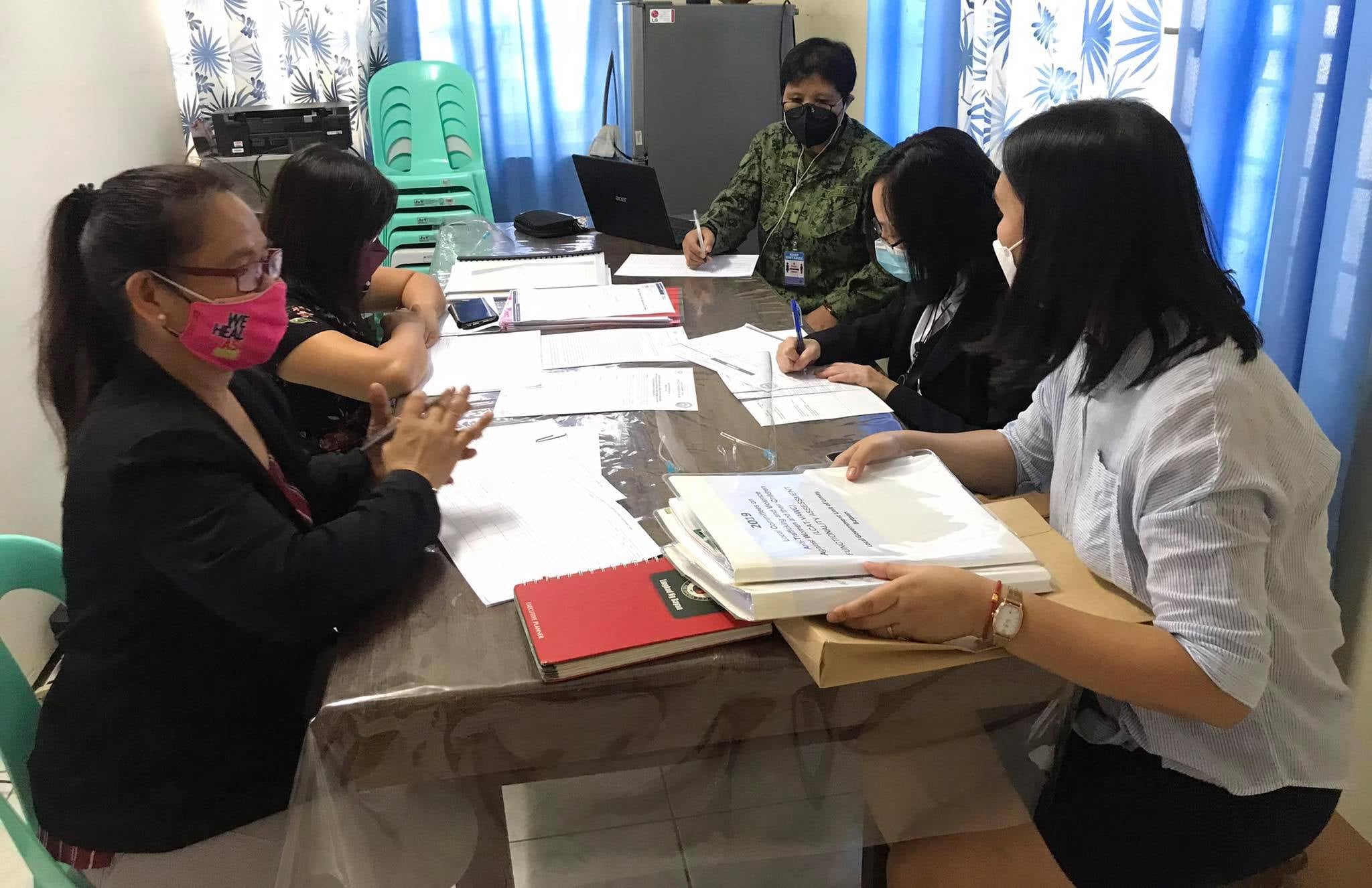 To assess the functionality and strengthen the Local Committees on Anti-Trafficking and Violence Against Women and their Children (LCAT-VAWC) in the province, DILG Bataan headed the conduct of the LCAT-VAWC provincial table validation on October 20, 2021.

The 11 municipalities and one component city of Bataan were assessed on their 2019 and 2020 performance wherein the municipality of Orion was the only LGU rated with the highest level of functionality (Ideal Functionality) in both years, 93% and 92%, respectively.

Likewise, LGU Pilar was also graded 'Ideal' with 83% for the Year 2019.

Cluster Head Melissa Nipal and LCAT-VAWC focal person LGOO III Danilyn Pena represented DILG Bataan as chair of the Provincial Inter-Agency Monitoring Team (IMT) with representatives from the PSWDO, Bataan PPO and Office of the Provincial Prosecutor carefully checked the documents submitted by the LGUs during the data-gathering phase.

Indicators of the audit are (1) organization, (2) meetings, (3) policies, plan and budget and (4) accomplishments. The audit results were eventually submitted to the regional office for their reference and consolidation.

The LCAT-VAWC audit serves as a basis for policy and capacity development to strengthen the capability of LGU in combating trafficking in persons (TIP) and eliminating violence against women and children.