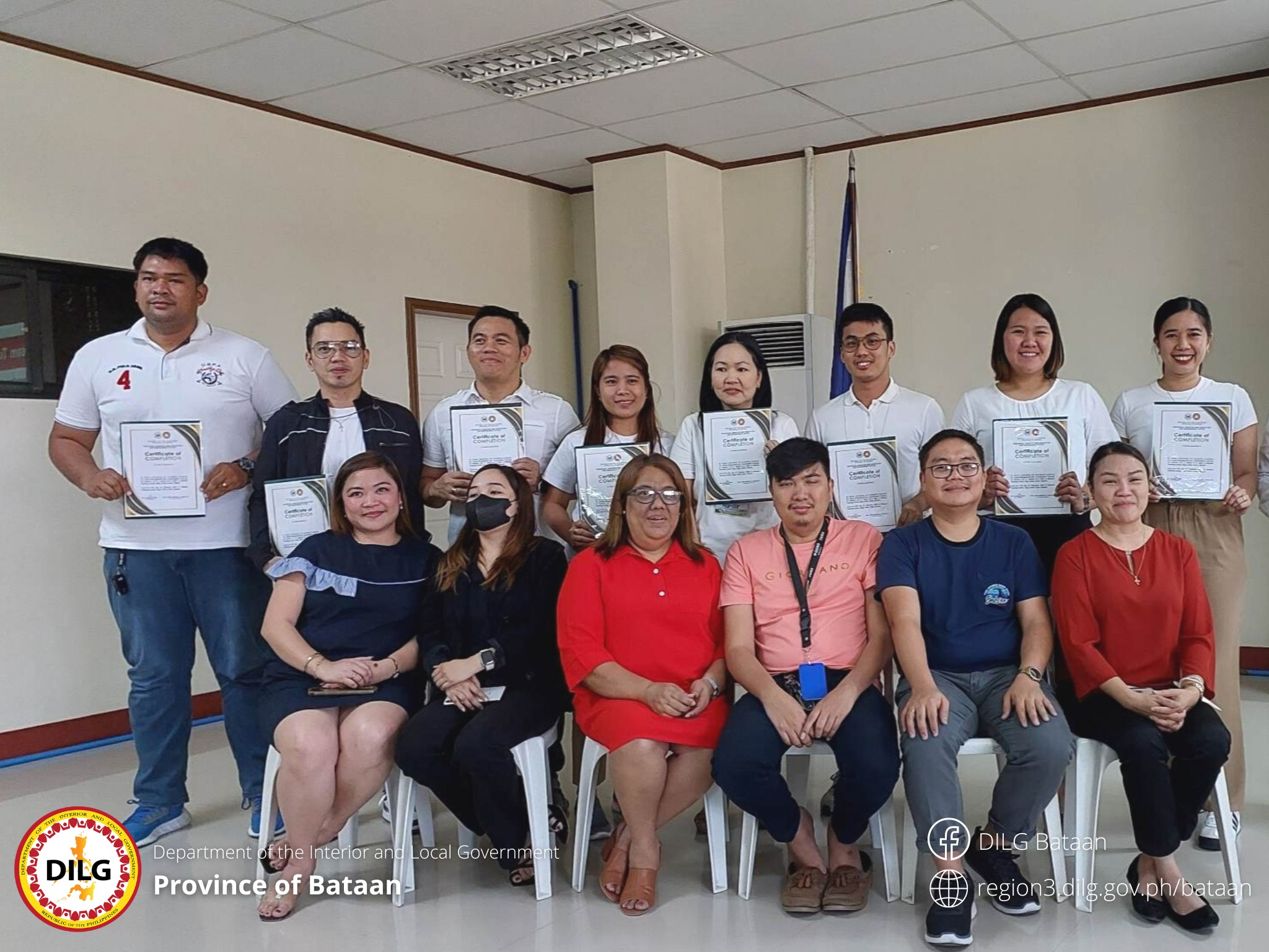 "It is when you are called to lead that you are called to serve."

Two DILG Bataan personnel recently finished a weeklong training program for managing camps and protecting internally displaced persons (IDPs) on March 13-17, 2023 at the 1Bataan Command Center, Orani, Bataan.

LGOO V Johnny Mandocdoc and PEO I Russel Jasper Rabacio attended the training and learned valuable skills, with PEO I Rabacio receiving the Best Presenter Award in the activity. They can now serve as active camp managers and trainers to help create safer and more resilient communities for Filipinos.

Over 60 people from different parts of the province attended the activity, which is in accordance with Republic Act No. 10121, also known as the Philippine Disaster Risk Reduction and Management Act of 2010. The program was organized by DSWD Region 3 and the Provincial Government of Bataan through the PDRRMO. Trainers from different agencies and LGUs also facilitated the activity.

The organizers believed that training programs like this can help develop more people with the necessary skills and knowledge to become effective camp managers, especially in Bataan where natural disasters are common. They hope that this will lead to more active camp managers who can provide aid to IDPs in times of crisis.