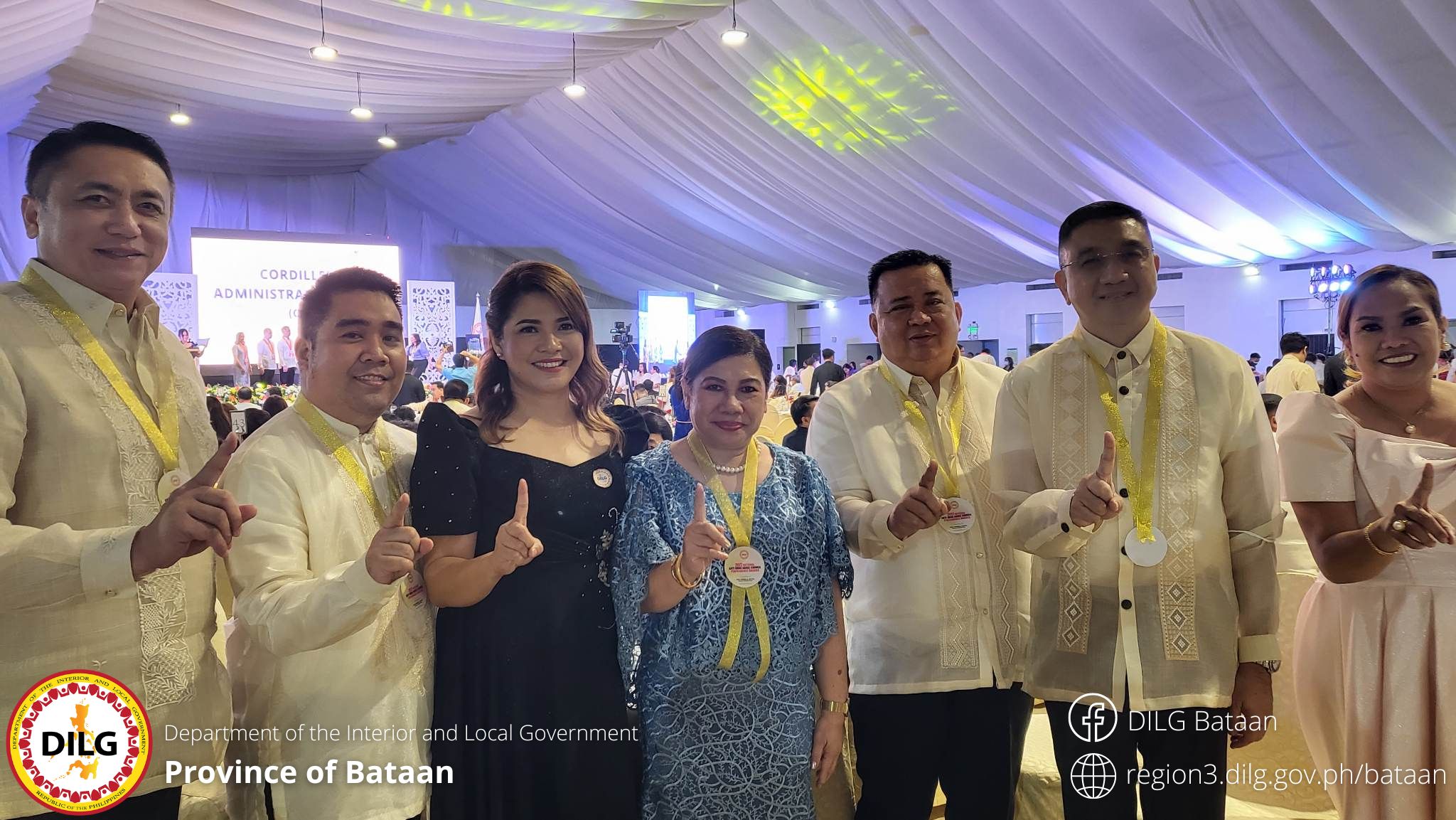 MANILA - Congratulations to the Municipalities of Dinalupihan, Hermosa and Pilar for being hailed as National Awardees in the 2022 Anti-Drug Abuse Council (ADAC) Performance Awards held on December 13, 2022 at the Tent City, The Manila Hotel.
These three LGUs garnered perfect scores in both the ADAC Performance Audit and the ADAC Awarding Criteria to be conferred on the said recognition.
The awards were personally received by Dinalupihan Mayor German Santos, Jr., Hermosa Mayor Antonio Joseph Inton and Pilar Mayor Carlos Pizarro, Jr. It was also graced by DILG Bataan Provincial Director Belina T. Herman, CESO V, Dinalupihan MLGOO Cristy Blanco, Pilar MLGOO Cherryl Beltran and Program Manager Allan Don Malonzo.
The National ADAC Performance award is a recognition given by DILG to LGUs with exemplary performance in the implementation of drug programs, projects, and activities. It is also aligned to the LGUs' outstanding service and commitment to support the national campaign against illegal drugs in consonance with the DILG's Buhay Ingatan, Droga'y Ayawan (BIDA) Program.
The three LGUs scored 100% in the audit along with the other 172 municipalities, cities and provincial awardees across the country. They are also the three of the eight LGUs in Central Luzon who qualified for the said recognition.
Congratulations, Dinalupihan, Hermosa and Pilar! Congratulations, Bataan!