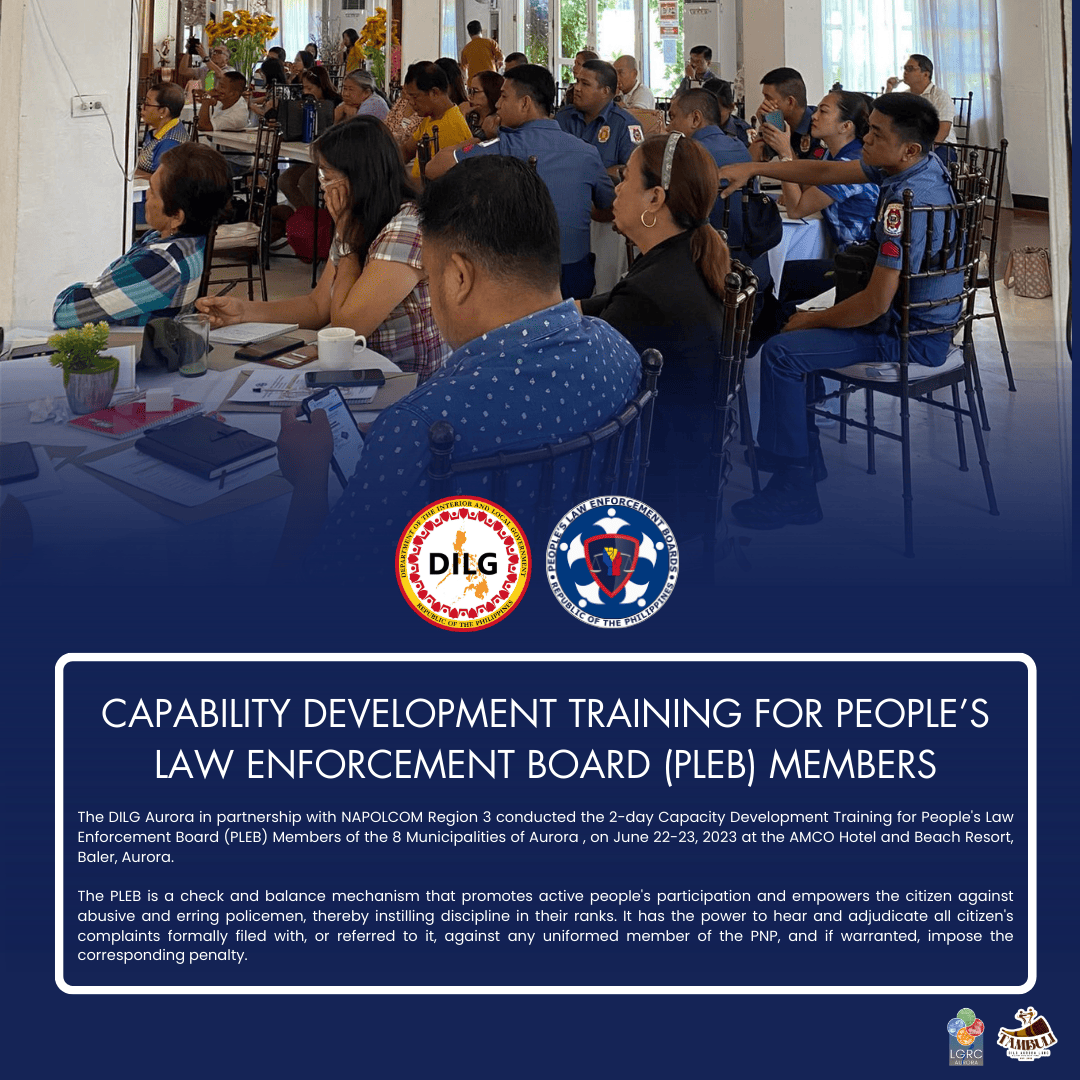 The DILG Aurora, in partnership with NAPOLCOM Region 3, through the LGRC Tambuli, conducted the Capacity Development Training for People's Law Enforcement Board (PLEB) Members of the 8 Municipalities of Aurora, on June 22-23, 2023 at the AMCO Hotel and Beach Resort, Baler, Aurora.
Atty. Garry S. Segarra of NAPOLCOM Region 3 served as the resource person for the two-day activity. Atty. Segarra facilitated the lecture on the Revised Rules of Procedure before the Administrative Disciplinary Authorities and the Internal Affairs Service of the Philippine National Police. He also gave a comprehensive lecture on Case and Records Management, Evidence, and Decision Making.
OIC PD Ener P. Cambronero highlighted that the purpose of the capacity building activity is to ensure that the newly established PLEB of the municipal LGUs of Aurora will be equipped with the knowledge on their functions, powers and duties, in order to effectively perform the same.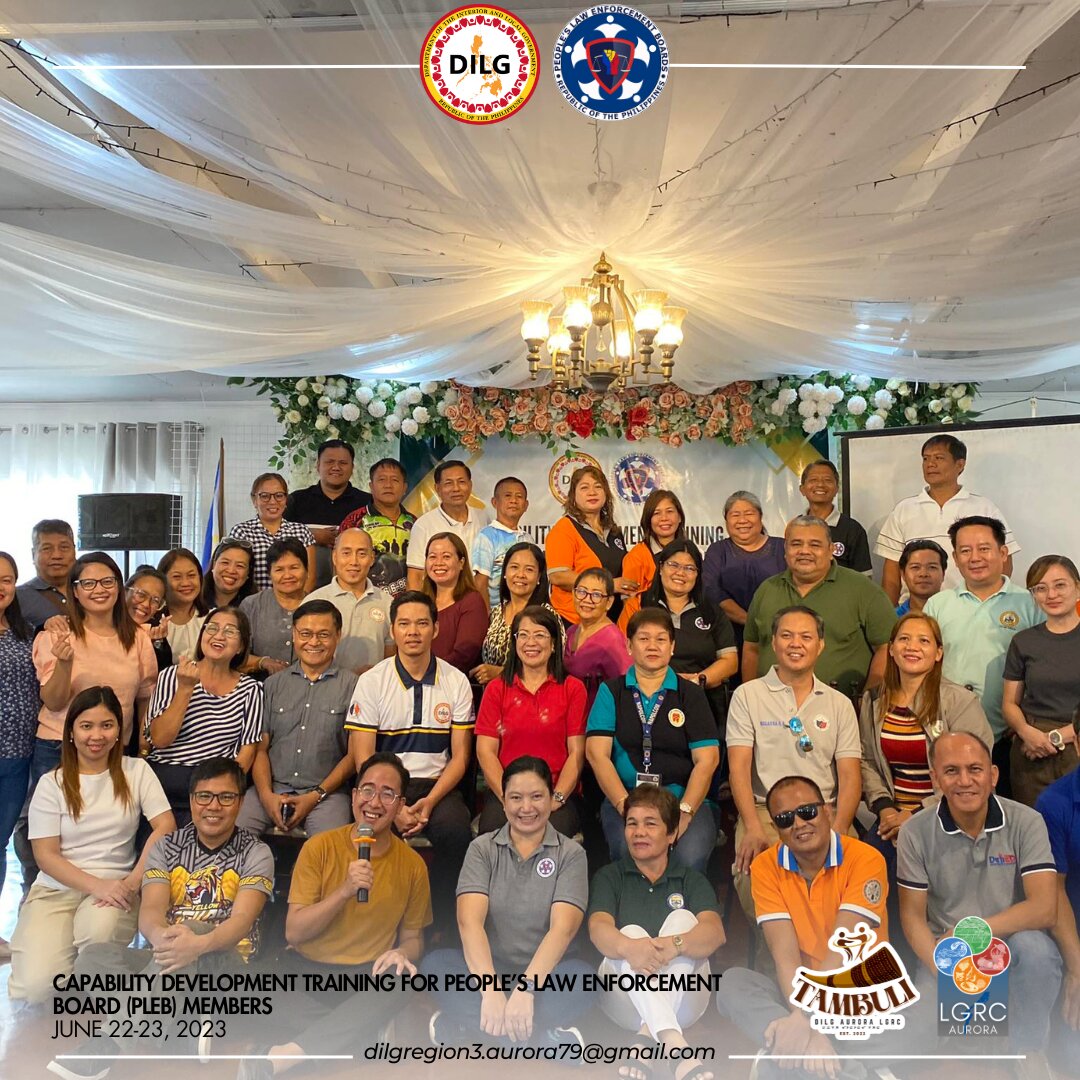 At the end of the training, Regional Director Julieta P. Rañeses, MNSA, CESO IV, of NAPOLCOM Region 3 commended the participants for their active participation during the conducted lectures and workshop. She highlighted that the roles of PLEB in the community is very crucial in maintaining peace and order.
The PLEB is a check and balance mechanism that promotes active people's participation and empowers the citizen against abusive and erring policemen, thereby instilling discipline in their ranks. It has the power to hear and adjudicate all citizen's complaints formally filed with, or referred to it, against any uniformed member of the PNP, and if warranted, impose the corresponding penalty.