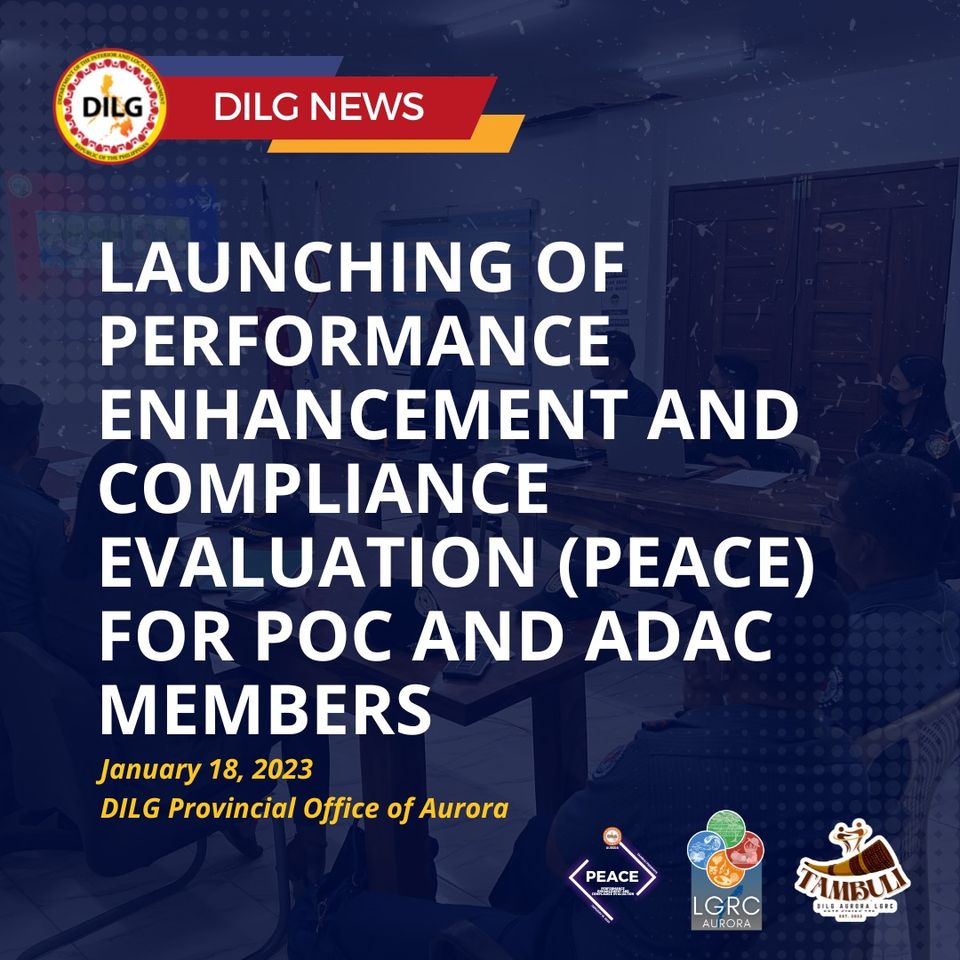 TAMBULI unveils PEACE to its partner agencies (PNP, AFP, BFP, and PDEA).
With the commitment of the DILG Aurora in enhancing the performance of the Aurora LGUs in Peace and Order, Anti-Drug abuse, and Public Safety, its Local Government Resource Center Tambuli launched its newest program under the CAPDEV quadrant: PEACE, on Wednesday, January 18, 2023 at the DILG Aurora Provincial Office.
"PEACE", which stands for PERFORMANCE ENHANCEMENT PERFORMANCE ENHANCEMENT AND COMPLIANCE EVALUATION, is a DILG Aurora initiative under the Tambuli's CAPDEV programs, aims to improve the capability of local government units at all levels in ensuring Peace and Order and Public Safety within their locality.
PEACE, as such, is a strategy to enhance the performance of local peace and order and anti-drug abuse councils in terms of the effective and efficient execution of their legal mandates. This will involve, among others, the provisions of technical assistance during the planning and implementation of tangible strategies and measures in the form of programs, projects, services and activities (PPSA); Result Based Monitoring and Evaluations; and provision of incentives and awards to all councils that has shown exemplary efforts and innovations.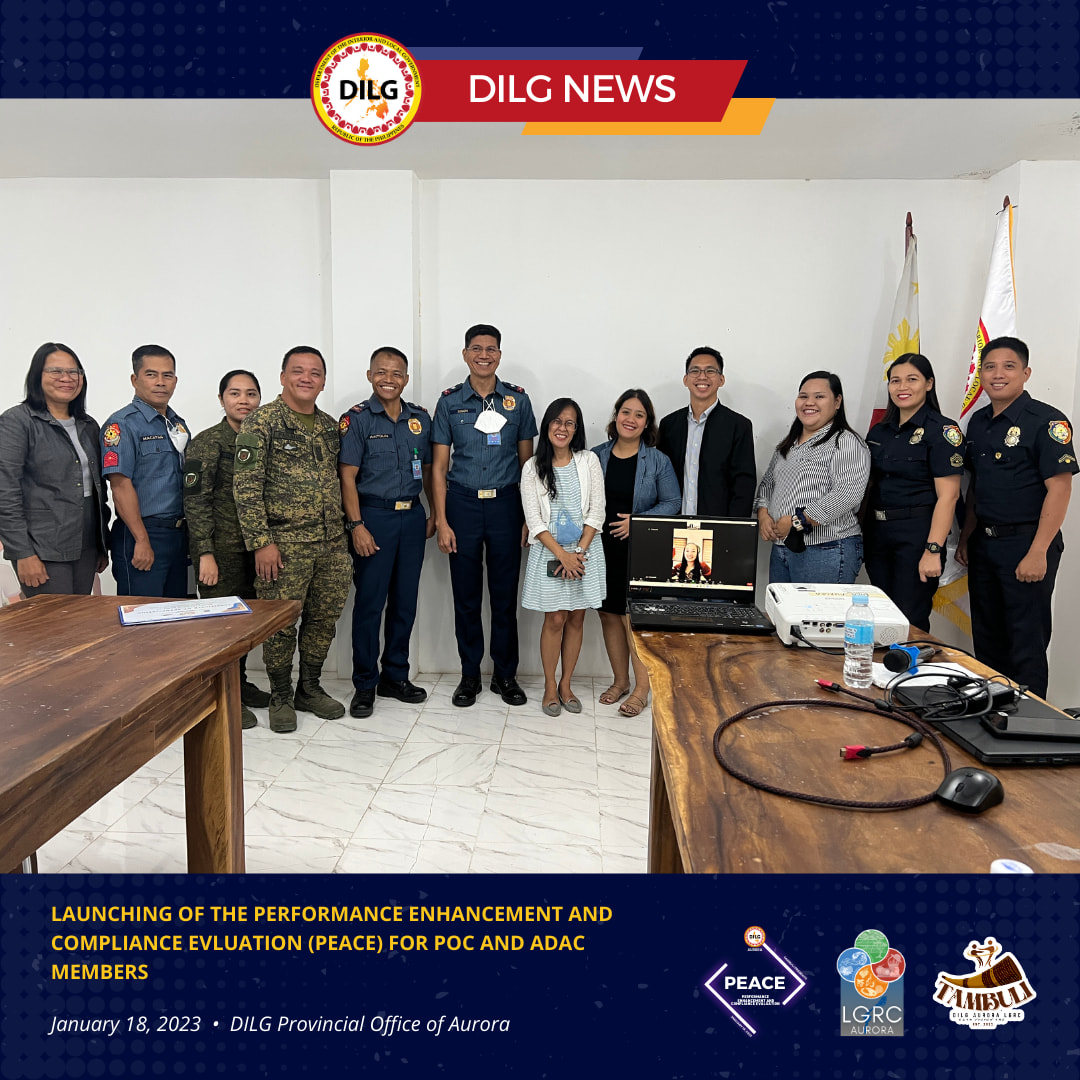 During the launching, all key partners also presented their Peace and Order and Public Safety PPSAs accomplishments for 2022, targets for 2023, bottlenecks encountered during the implementation of their PPSAs, and recommended countermeasures that can be done to address the same.
With this, the high functionality of the said councils will be sustained and improved which may be confirmed during performance audits.