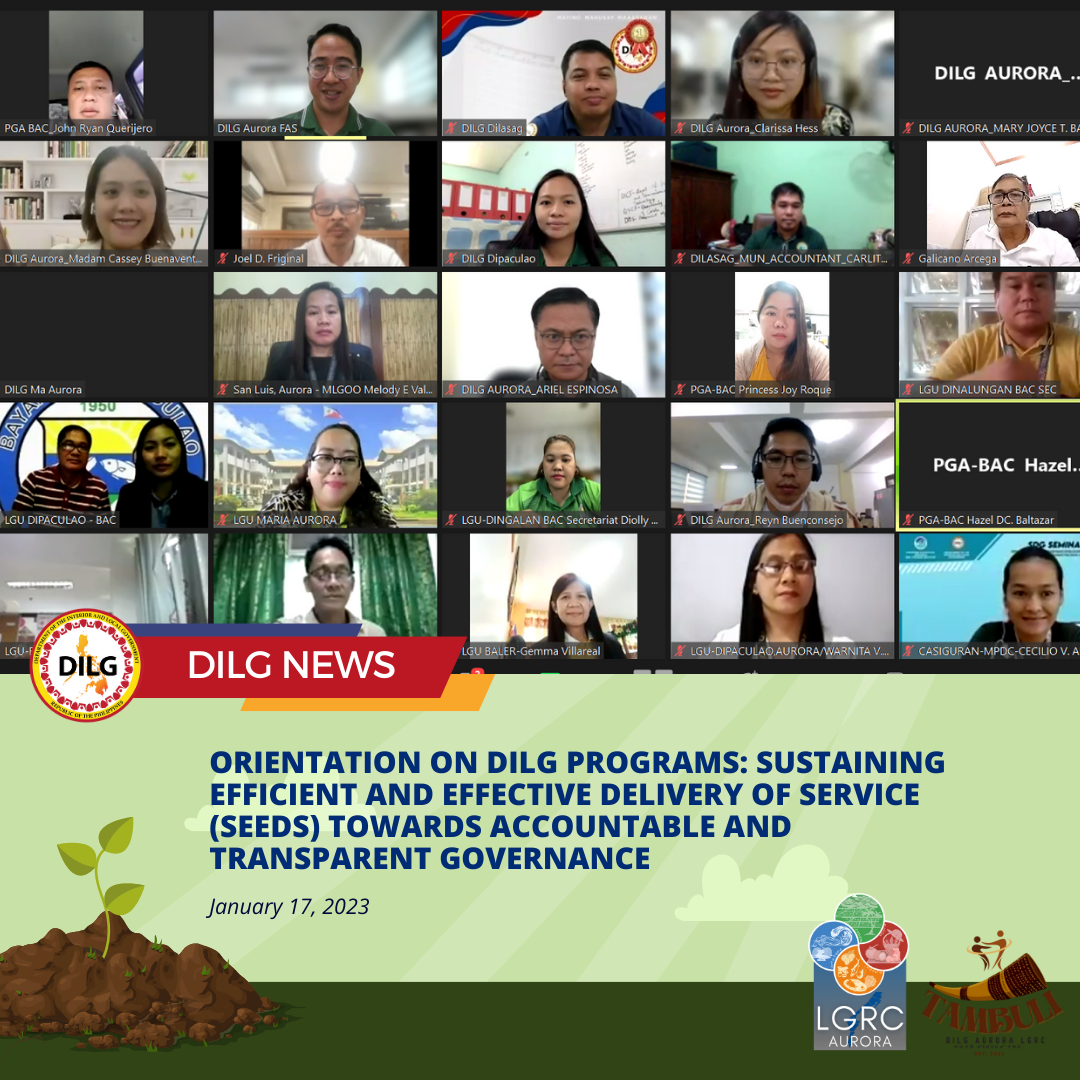 TAMBULI imparts knowledge on DILG Frontline Services through premiere of SEEDS.
January 17, 2023 - The DILG Aurora through its Local Governance Resource Center "TAMBULI", piloted the 2023 Orientation on the DILG Programs: SUSTAINING EFFICIENT AND EFFECTIVE DELIVERY OF SERVICE (SEEDS) TOWARDS ACCOUNTABLE AND TRANSPARENT GOVERNANCE, via Zoom Video Teleconferencing Platform.
The topics discussed are the Issuance of Department Authority to LGUs for the Purchase of Motor Vehicles; and Issuance of Department Authorization to Utilize Additional Confidential Funds of LGUs presented by LGOO II Clarissa G. Hess and LGOO V Madam Cassey N. Buenaventura, respectively.
The activity successfully served as a venue to discuss updates and issuances, as well to address issues and concerns on the delivery of DILG Frontline Services.
It was attended by Local Planning and Development Coordinators, Local Accountants, Local Budget Officers, BAC Chairman and Secretariat from the eight municipalities, and the Provincial Government of Aurora.
Through SEEDS, local government units and its functionaries will be able to germinate knowledge on various DILG programs as the Department consistently provides effective technical and administrative services to promote excellence in local governance.