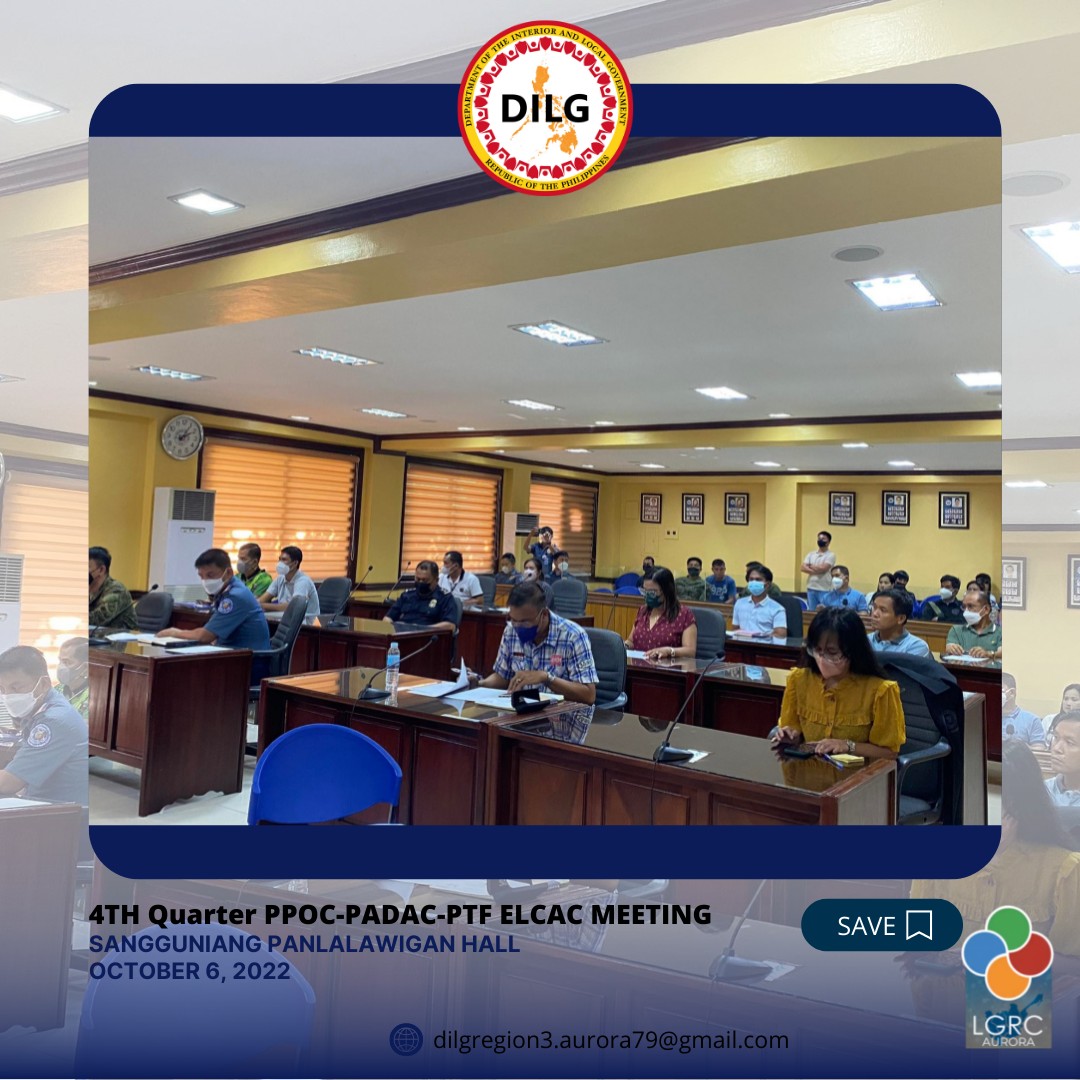 Aurora Provincial Peace and Order Council (PPOC), Provincial Anti-Drug Abuse Council (PDAC) and Provincial Task Force to End Local Communist Armed Conflict (PTF-ELCAC) chaired by Gov. Christian M. Noveras, convened on Thursday, October 6, 2022, at the Sangguniang Panlalawigan Hall, Provincial Government of Aurora, to talk about the peace and order, drug situation, and insurgency in the province for the 4th Quarter 2022.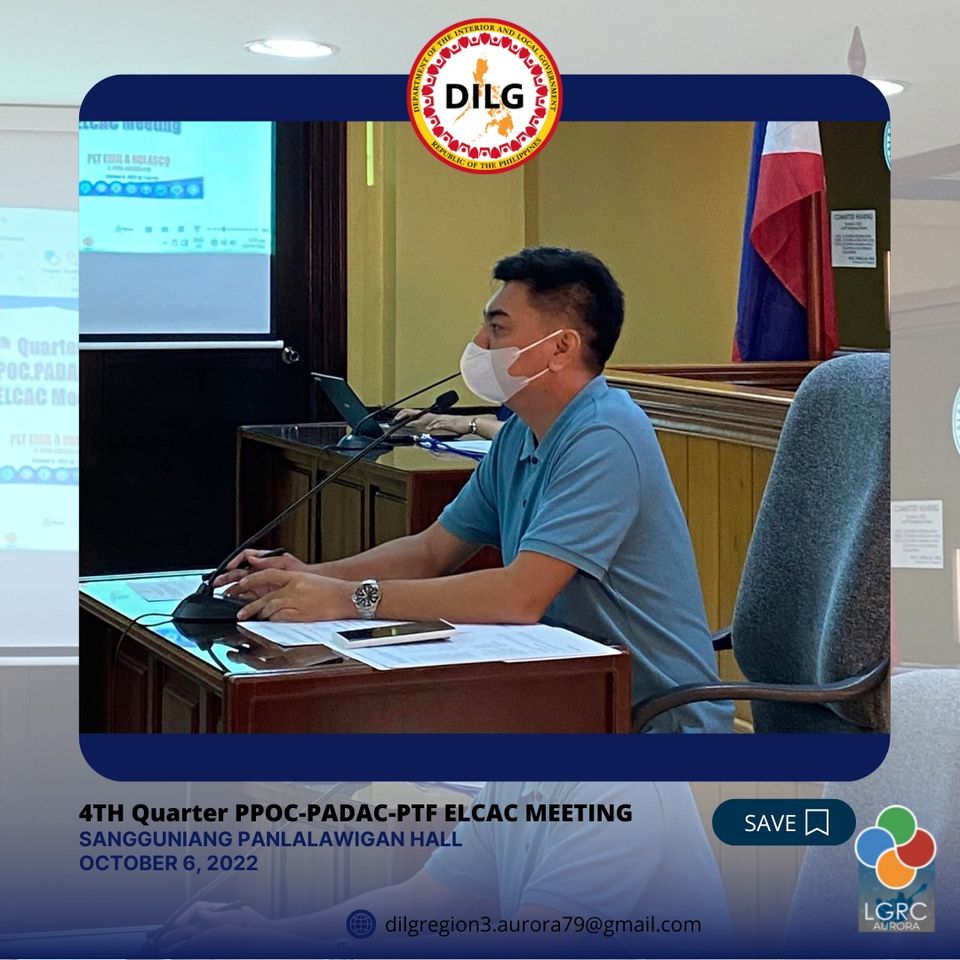 LTC Julito Recto of the 91st Sinagtala Infantry Battalion and PCOL MYLES ANGEL S PASCUAL, Officer-in-Charge of the Police Provincial Office (APPO), presented the updates on terrorism threats, insurgency, and peace and order situation in the Aurora Province, respectively.
IAV Blessie Talavero, Provincial Officer of the Philippine Drug Enforcement Agency (PDEA), provided an update on the status of anti-illegal drug programs and activities highlighting the Barangay Drug Clearing program in the Province.
The meeting ended with OIC PD Ener P. Cambronero, CESE, presenting the Draft Resolution for the "ALLOTTING A REWARD FUND IN EXCHANGE OF INFORMATION LEADING TO THE APPREHENSION AND PROSECUTION OF PERSON/S RESPONSIBLE FOR THE MURDER OF FORMER BOARD MEMBER NARCISO AMANSEC, HIS WIFE, MERLINDA M. AMANSEC and DRIVER" to the full council for consideration.
With no further objection from the council, Chairperson Noveras approved the draft resolution and moved to endorse and recommend the foregoing to the Sanggunian Panlalawigan for the adoption of the same.
In his message, PPOC Chairman Noveras encouraged the council to work hand in hand in order to obtain justice for the death of former Board Member Amansec, "Magtulungan po tayo upang mahanap na ang ang kumitil sa buhay ng dating Bokal Amansec. Hindi po natin pinapayagan ang ganitong gawain sa ating lalawigan. Kaya naman mag-allocate po ang pamahalaan ng PHP 500k na pabuya sa makapagturo sa mga perpetrators.
The parameters for the above will be formulated by the PNP Aurora.