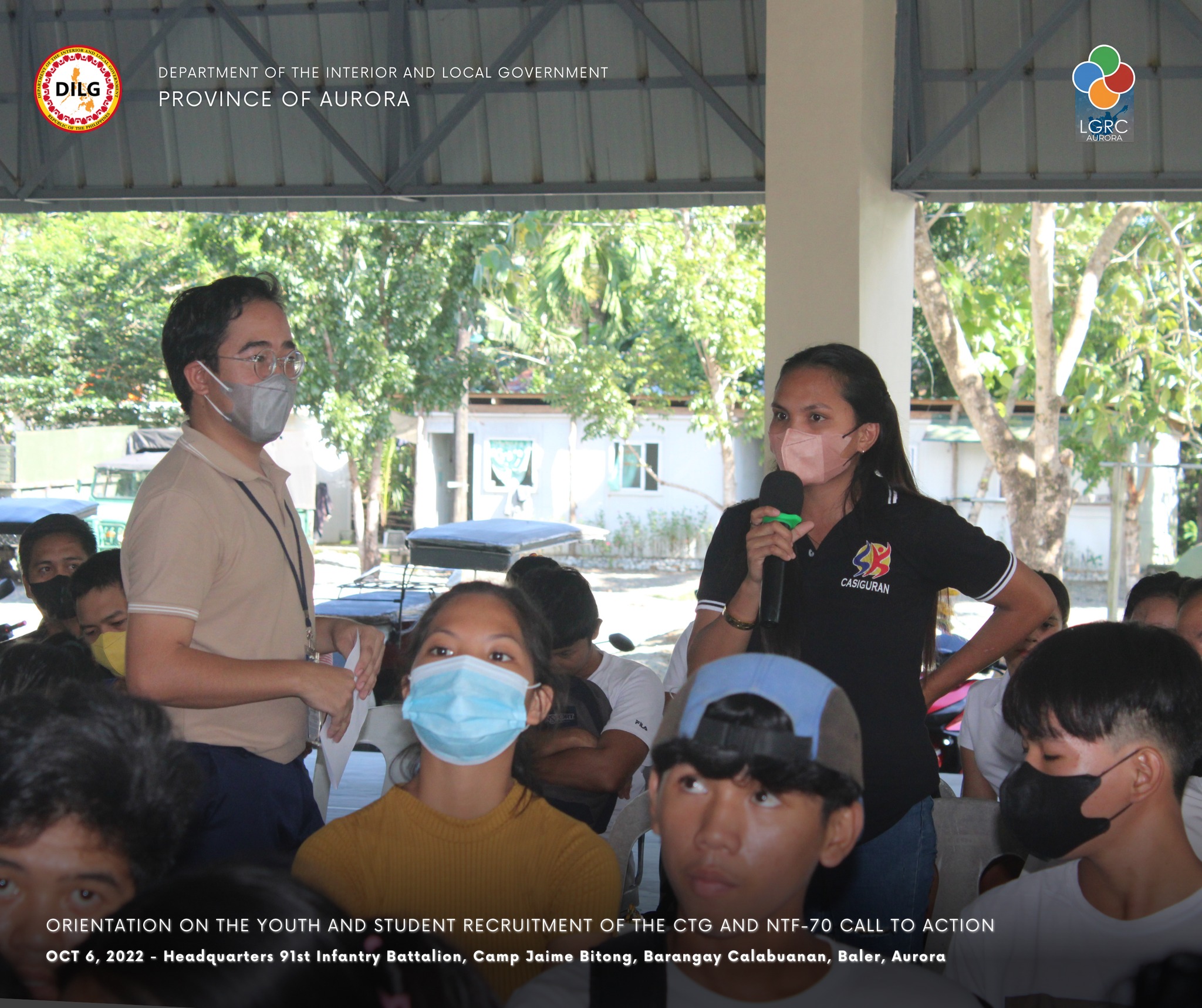 DILG Aurora joins the Orientation on the Youth and Student Recruitment of the Communist Terrorist Groups and the NTF-ELCAC EO 70 Call to Action held in the Headquarters 91st Infantry Battalion, Camp Jaime Bitong, Barangay Calabuanan, Baler, Aurora, on Thursda, October 6, 2022.
LGOO VII Ariel G. Espinosa, represented OIC PD Ener P. Cambronero and officially opened the youth forum. He reiterated that the youth are the hope of future and planting them with knowledge on the current insurgency system in the country will save them from being perpetrated by the communist groups.
This activity helped to equip youth representatives, that included Sangguniang Kabataan officials from the 8 municipalities and about 30 students along with teacher, Paul Alvin Facelo, from the Baler Stand Alone Senior High School, with knowledge that is essential for maintaining peace within their communities.
Said activity was facilitated by the National Intelligence Coordinating Agency headed by Dir. Ma. Luisa F. De Guzman, MNSA (Lead, Situational Awareness and Knowledge Management-3 Cluster.
MGEN Abraham Claro C. Casis (Ret), Consultant, Office of the Presidential Adviser on Peace, Reconciliation, and Unity (OPAPRU) also served as one of the resource speakers.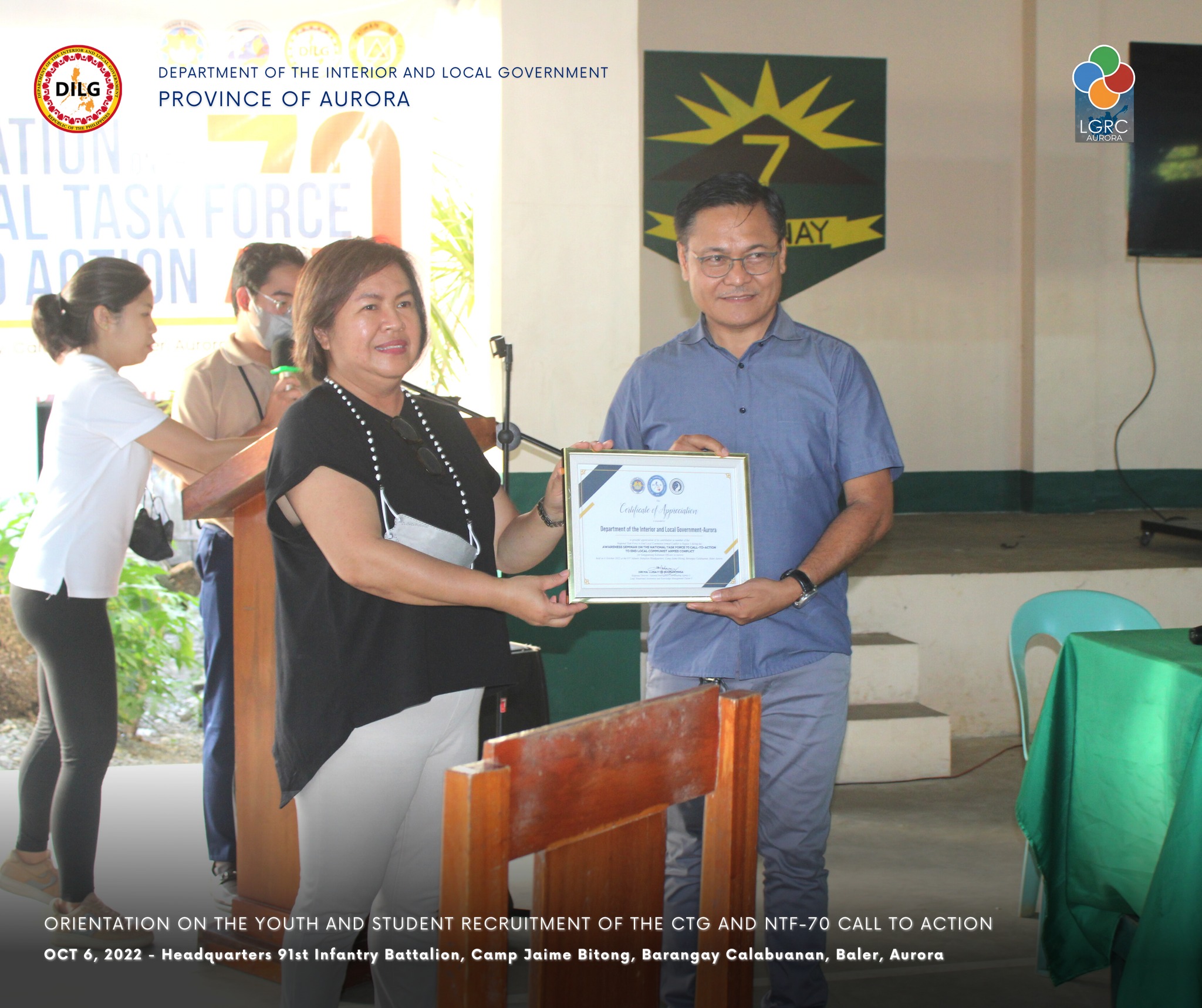 "Because insurgency has been in the country for more than 50 years, ending it is the top priority of this administration to ensure that inclusive development in the rural does not stagnate and that the potential agony that this armed group brings to the people is avoided. All of the agencies in the RTF-ELCAC clusters are working together to achieve the national goal of eliminating the local threat." MGEN ABRAHAM CLARO M CASIS RET, OPAPP said in his message.
Reducing the number of members and supporters of the CPP-NPA by giving them the chance for betterment will not only bring peace to the country, but also the much-needed development, particularly in places where the government has been unable to reach due to dangers presented by the communist terrorist organization.
"The goal is to bring development to our devastated areas, our conflict-affected areas, geographically isolated areas, and poverty-stricken areas, not merely to cease insurgency. Our goal is to achieve progress for everyone, not just a select few," Casis stated.
LGOO II Gerald Philip Esteves and LGOO II Clarissa Hess served as the host and the facilitator of the event.