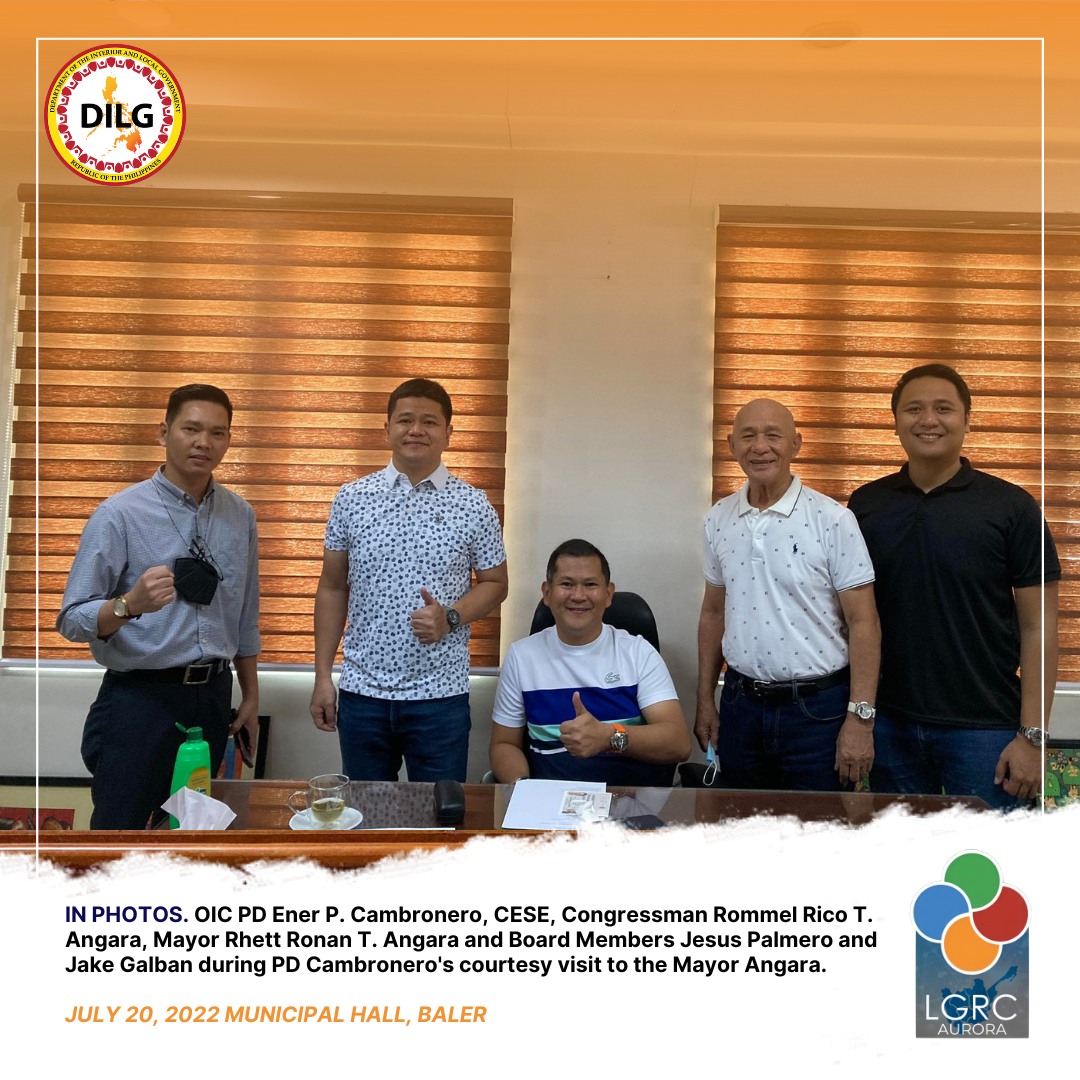 DILG Aurora OIC Provincial Director, Ener P. Cambronero, CESE, paid a courtesy visit to Baler Mayor, Rhett Ronan T. Angara, on July 20, 2022, at the Baler Municipal Hall, before the conduct of the VMLP Provincial Chapter Elections.
Mayor Angara welcomed PD Cambronero as the latter expressed his support to Angara's objectives and plans for the Municipality.
PD Cambronero talked about the sustainable plans, projects and activities of the Department in pursuit of the continued delivery of good governance not only to the central municipality of Aurora but the whole province as well.
Also present in the interfacing are Congressman Rommel Rico T. Angara, Board Members, Hon. Jesus Palmero and Hon. Jake Galban, Baler MLGOO Cecilia G. Rubio and DILG Aurora Information Officer, Gerald Esteves.
On Dir. Cambronero's talk with the Aurora representative, he presented the current status of the present Local Government Support Projects of the DILG in the Province of Aurora. Congressman Angara, on the other hand, assured PD Cambronero of his support to the Department as he took a stand that these projects will benefit the general public.