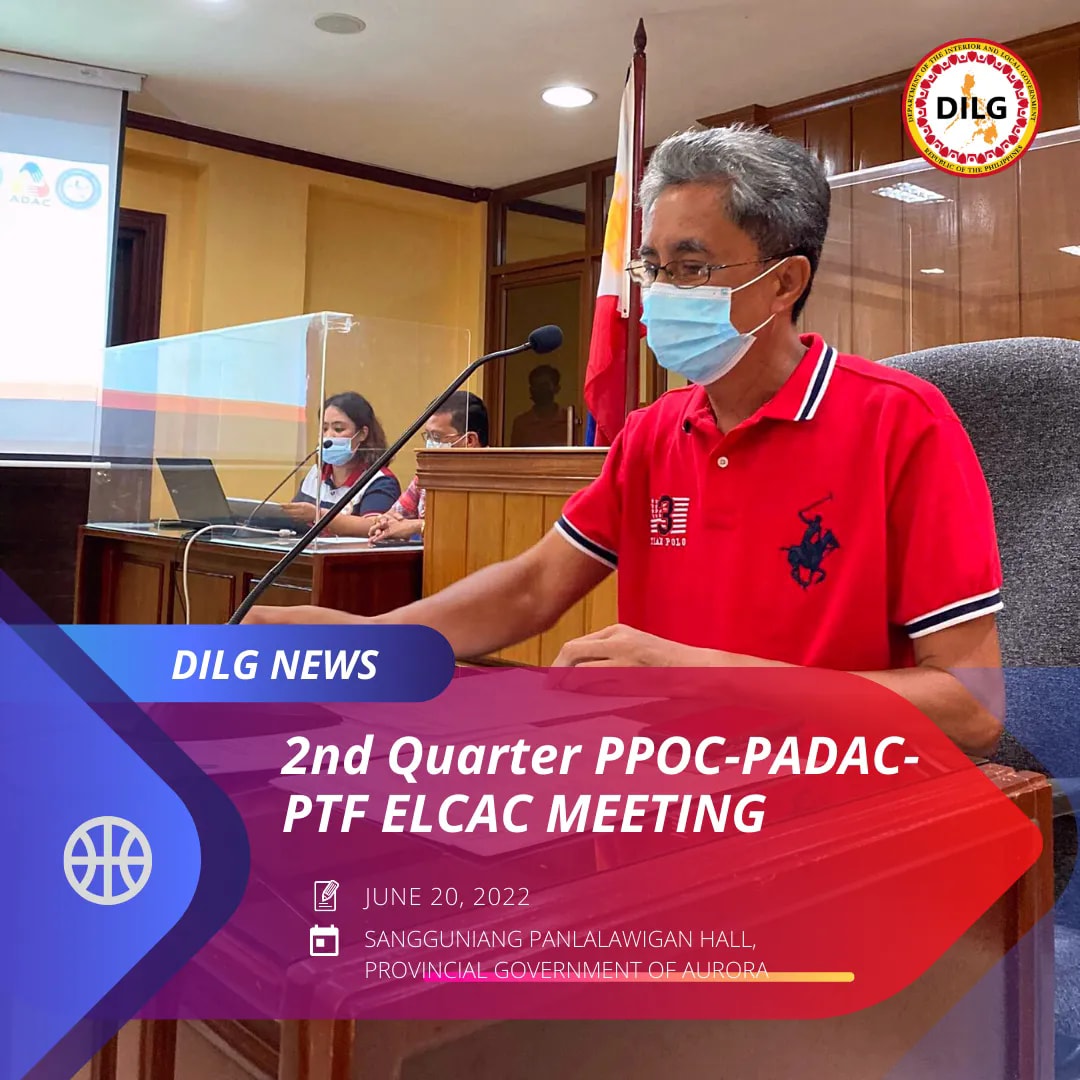 BALER, AURORA. Aurora Provincial Peace and Order Council (PPOC), Provincial Anti-Drug Abuse Council (PDAC) and Provincial Task Force to End Local Communist Armed Conflict (PTF-ELCAC) chaired by outgoing Governor Gerardo A. Noveras, convened today, June 20, 2022 at the Sangguniang Panlalawigan Hall, Provincial Government of Aurorora, to talk about the peace and order, drug situation, and insurgency in the province for the 2nd quarter 2022.
OIC Provincial Director, Ener P. Cambronero, CESE, was introduced to the full council as the new OIC PD of the DILG Aurora. PD Cambronero presented the P/MPOC and P/MADAC audit results for the FY 2021. The POC Aurora was hailed Functional for the Audit Year 2021 while the PADAC Aurora garnered a High Functionality rating for the FYs 2019-2021.
LTC Julito Recto of the 91st Sinagtala Infantry Battalion and PCOL Julio S. Lizardo, Provincial Director of the Aurora Police Provincial Office (APPO), presented the updates on terrorism threats, insurgency, and peace and order situation in the Aurora Province, respectively.
IAV Blessie Talavero, Provincial Officer of the Philippine Drug Enforcement Agency (PDEA) provided an update on the status of anti-illegal drug programs and activities highlighting the Barangay Drug Clearing program in the Province. According to Talavero, Aurora Province is the first province in the entire Central Luzon to be declared drug-cleared. Meanwhile Dingalan, Aurora is the first municipality in region 3 to be declared as drug cleared.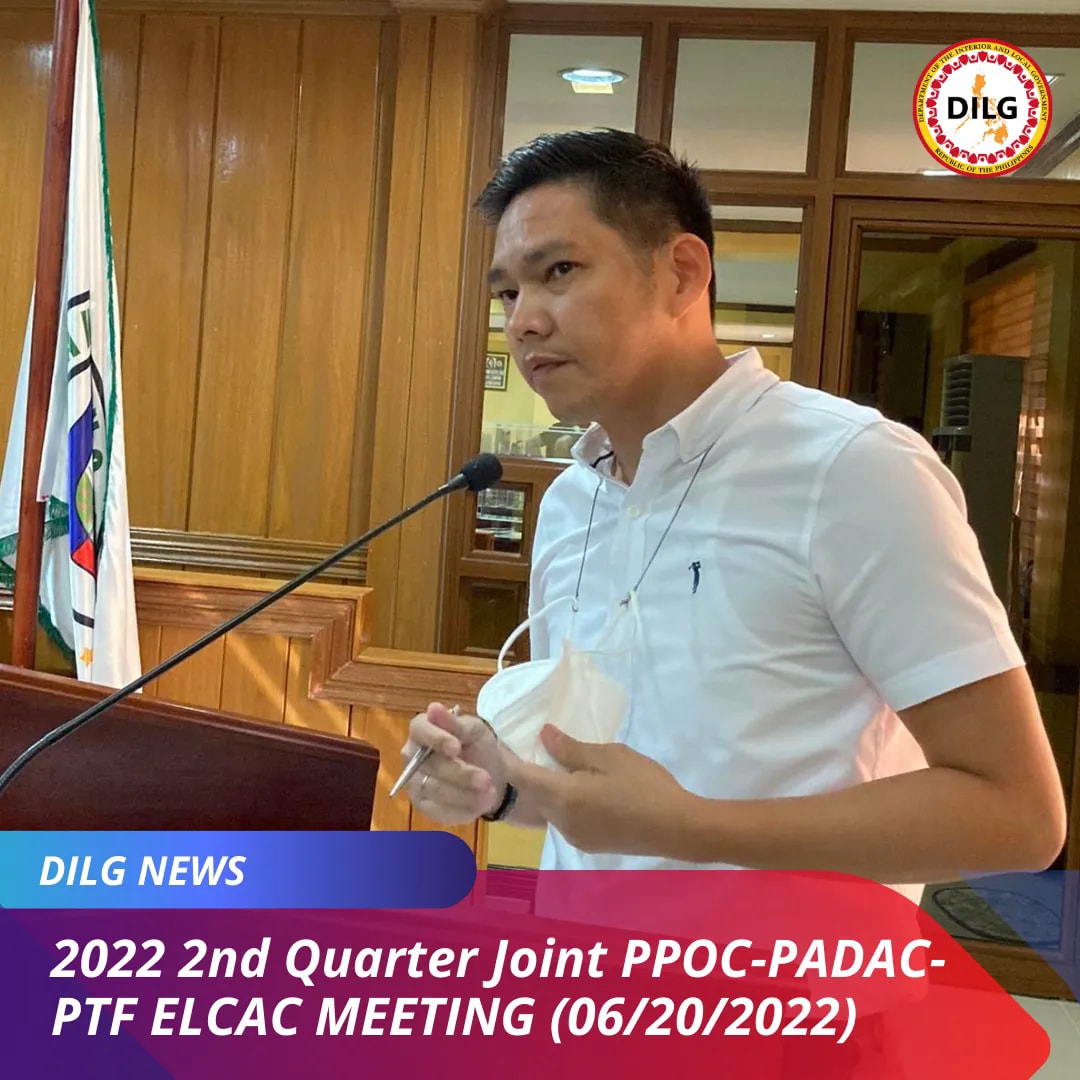 Other offices that presented their reports are BFP Aurora and TESDA Aurora.
In closing, incoming Vice-Governor Noveras, stated his farewell as the PPOC-PADAC chairperson for almost a decade and encouraged the full council to maintain their usual support for the Provincial Government of Aurora in its sustained peace and order agenda.
#