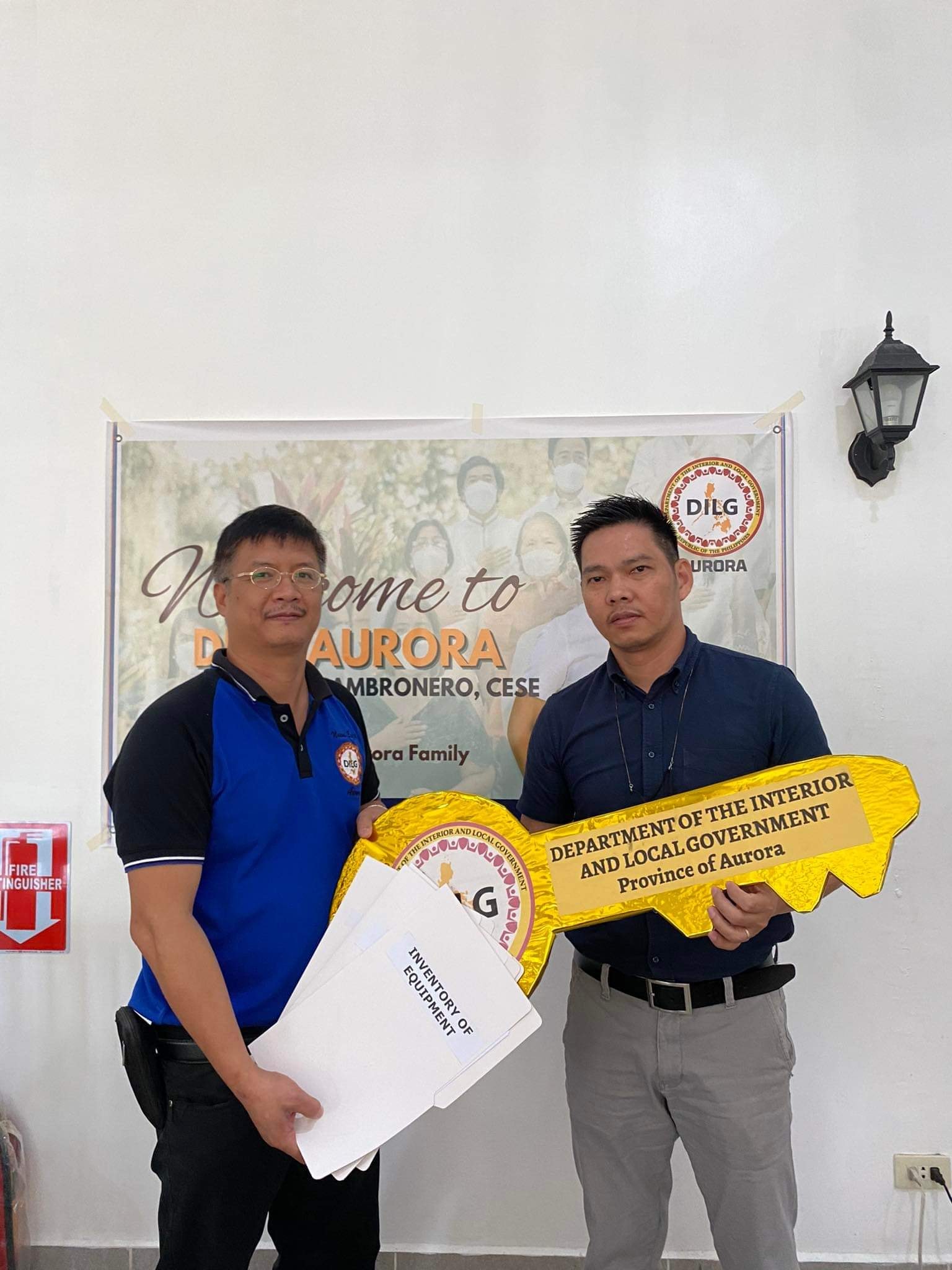 DILG Aurora headed by Atty. Ofelio A. Tactac, Jr., CESO V officially bestow the key of responsibilities and official documents to the incoming Provincial Director Ener P. Cambronero, CESE, today, June 14, 2022 during the Ceremonial Turn-Over at La Patricia Hotel and Resort, Sabang, Baler, Aurora.
The highlight of the turnover ceremony was the passing of the symbolic key of responsibility to the new Provincial Director.
In his message, PD Tactac reminisced some good old memories in his 7-year stay in Aurora and extended his utmost gratitude to the 25 personnel of the DILG Aurora and reminded them to adhere with the constant changes and to remain on their B.E.S.T version in giving service to the people.
As PD Cambronero formally accepted the key of responsibilities, he thanked the DILG Aurora for the warm welcome and looks forward to the challenges he will face along with the team for the upcoming years. PD Cambronero reiterated that he has a huge shoes to fill and gave his assurance that he will continue his leadership as Matino, Mahusay at Maaasahang Kawani ng DILG.
The turnover ceremony was led by LGOO VII Dennis A. Daquiz (CTL) and LGOO VI Mary Joyce T. Bautista (Program Manager). Also participating in the activity are the DILG Aurora Municipal Local Government Operations Officers and Provincial Office personnel. Accompanying PD Cambronero and officers and personnel from the Regional Office III namely: SAO Maria Resa Pangilinan; HRMO III/AO V Crystal Joy C. Pineda; LGOO V Cherina Quiñones; LGOO V Khalid Sunggod; LGOO IV Jemimah Apron; PEO Ruben Santos; ADA IV Jesus Turla and PC Anthony Jan Bengco.