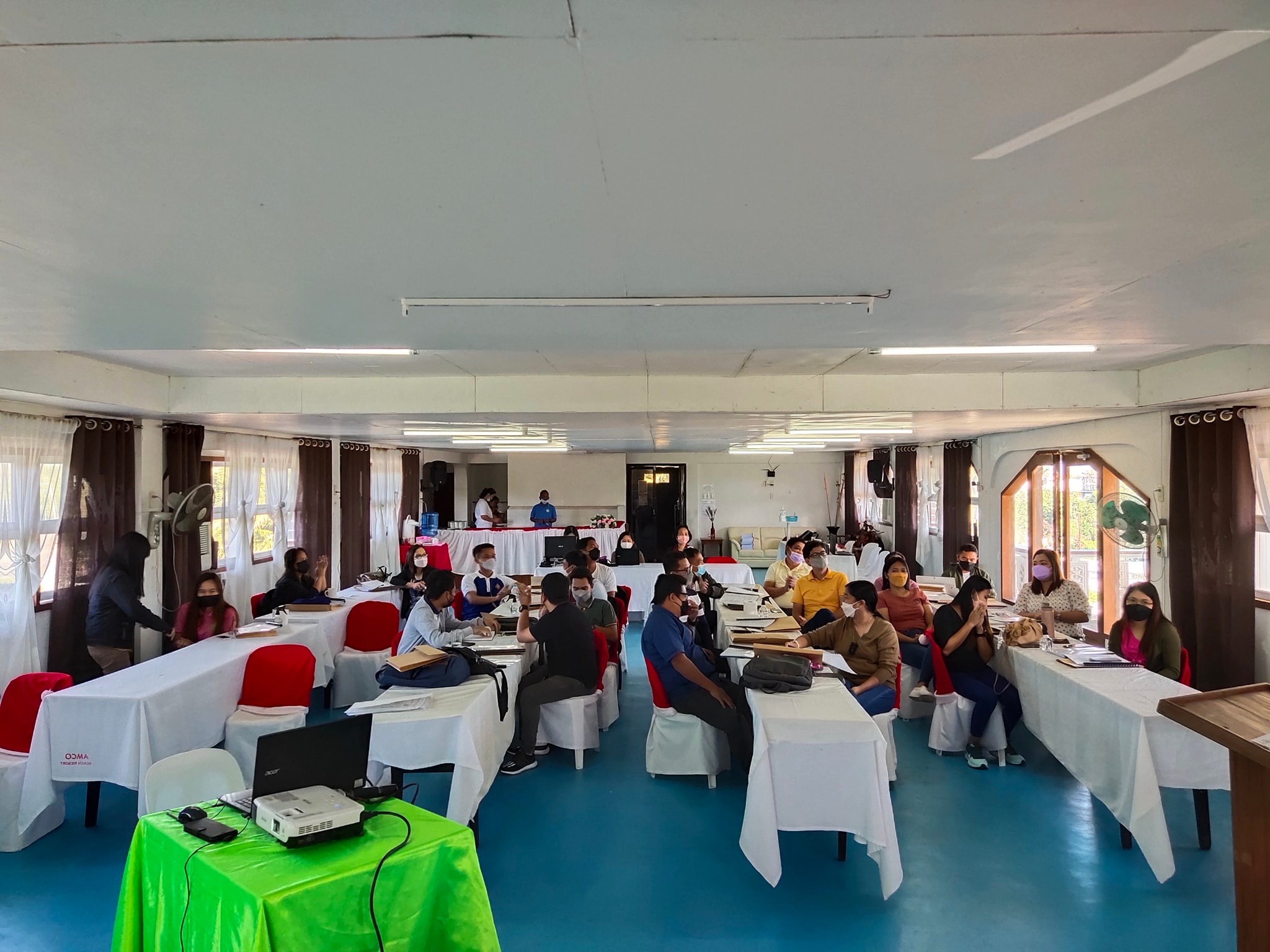 DILG Aurora headed by Atty. Ofelio A. Tactac, Jr, CESO V, concludes the three-day Training Workshop for the Accreditation of Constructor's Performance Evaluation (CPES) on December 8-10, 2021 at the AMCO Beach Resort, Baler, Aurora.
This is to continue to provide technical assistance in the province's efforts to improve the quality and timeliness of its infrastructure projects.
The three-day seminar-workshop facilitated by the DILG Aurora CMGP Engineers, in coordination with the Construction Industry Authority of the Philippines (CIAP), aims to familiarize and equip the PEO Personnel in the Provincial Government of Aurora and representatives from the MEO of 8 Municipal Governments of Aurora on the actual application of Constructors Performance Evaluation System (CPES) methodology in the evaluation of the constructors' performance thru early detection of problem areas encountered in the project and determination of appropriate corrective actions.
The workshop, that followed the minimum health standard protocols, also gave inputs on the necessary standards to ensure that the infrastructure projects to be carried out are in proper conformity with the minimum requirements as stipulated by project owners.
In his welcome statement, PD Tactac thanked everyone for their active participation and stressed the importance of the activity, which will assist them in appraising government projects and conducting project evaluations.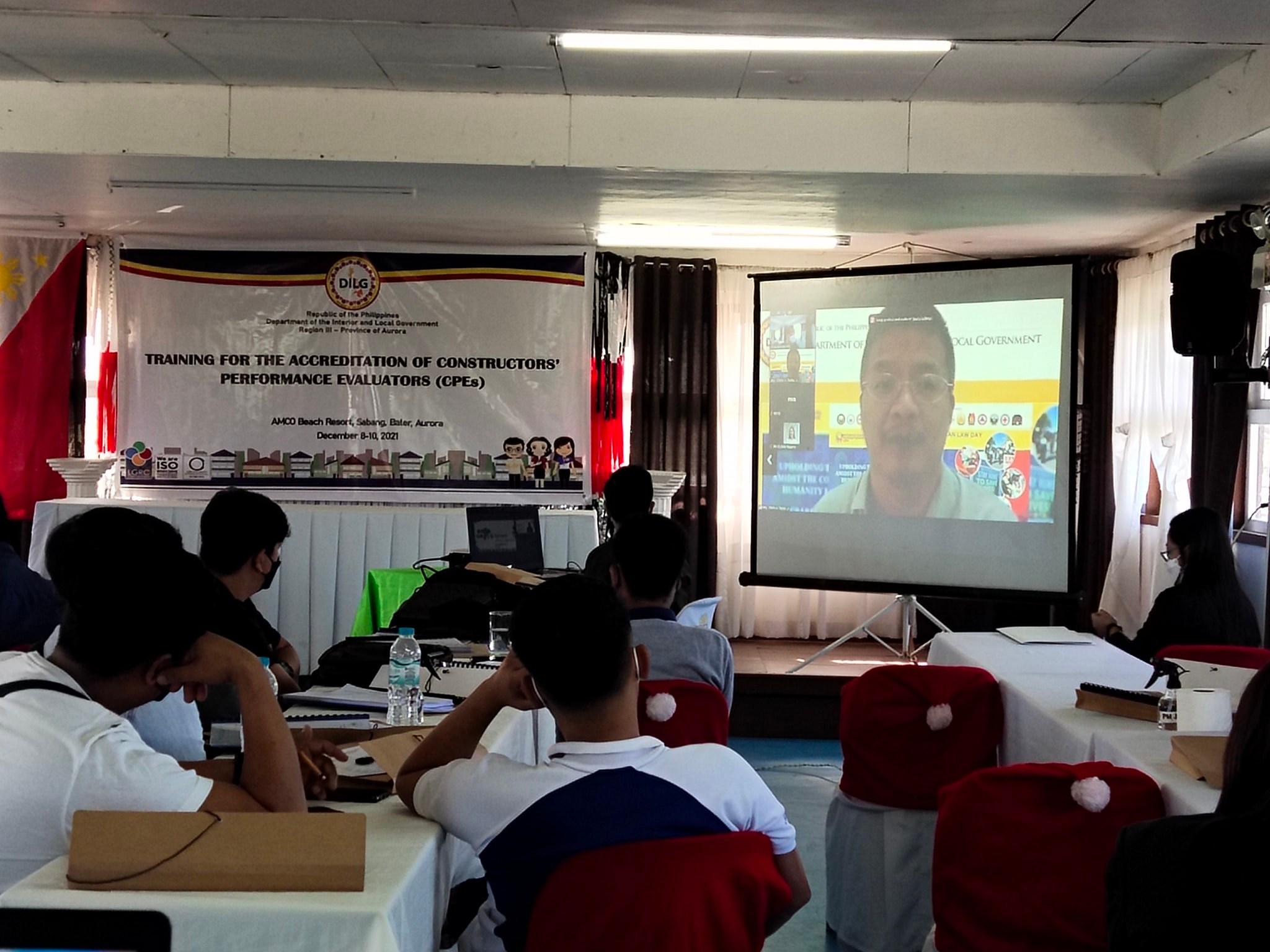 Engr. Nikki Najarro, Senior Trade and Industry Development Specialist of Construction Industry Authority of the Philippines (CIAP), Ms. Rose Ann Bolitres, Administrative Assistant III of CIAP, and Engr. Teresita C. Pantalla, CPES Coordinator, served as resource speakers and facilitators during the activity.
Introduction to the CPES, CIAP and its implementing boards, CPES implementation strategy, methodology, process flow, and simulation were among the subjects presented. The training also included an onsite evaluation of a selected CMGP project, in which participants discussed the scope and status of work items (percentage of completion) to be evaluated, documents provided by the concerned constructor's project engineer, and other factors affecting the project's implementation.
To ensure the safety of the guests, the sessions were conducted in accordance with minimal health regulations, such as the use of face masks and the strict observation of physical separation.
The Construction Performance Evaluation System (CPES) is a standardized rating system for evaluating the performance of contractors based on a set of criteria. It is used to evaluate contractors at various stages of the project's construction as well as after it is completed. It creates a centralized database of information on constructor performance ratings for government agencies, project owners, financing and insurance companies, and other interested parties to use for licensing, pre-qualification, quality improvement, and other objectives.
The Department of Interior and Local Government (DILG) continues to work with the Provincial Government of Aurora to build the capacity of local officials in the areas of road development and management, particularly in improving the performance of contractors in the execution of government projects.