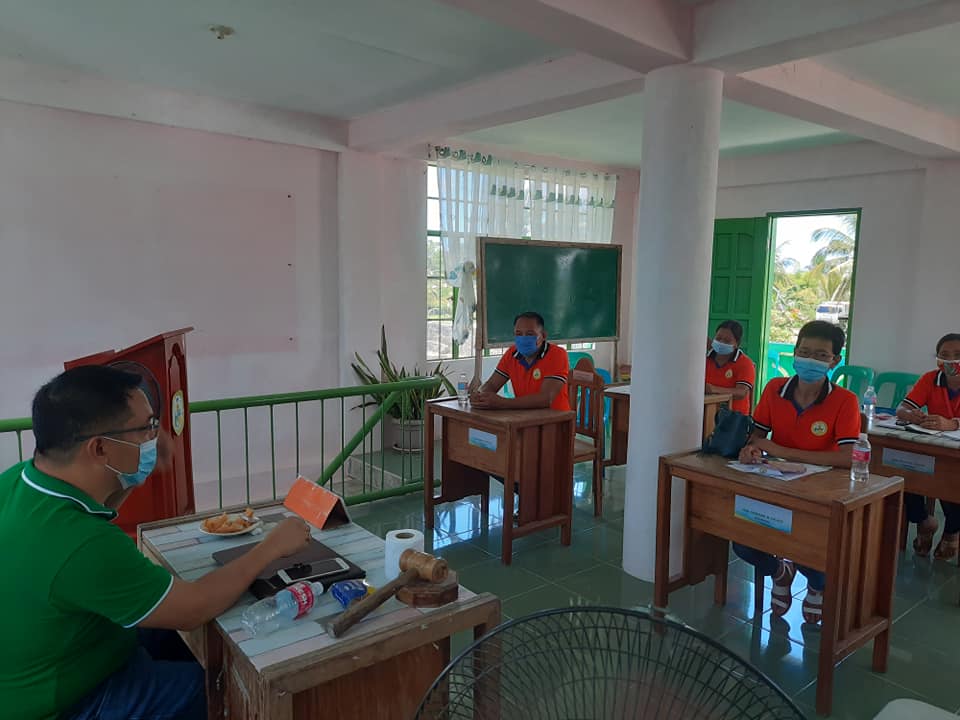 July 07, 2020. DILG Casiguran through MLGOO Jesus L.Vizconde, Jr. conducted the Barangay Anti-Drug Abuse Council (BADAC) and Barangay Peace and Order Council (BPOC) Orientations for its members upon invitation of Punong Barangay, Hon. Eugene Torre of Barangay 4, Casiguran, Aurora.
The attendees were informed of their duties and responsibilities to achieve a more functional barangay in combating illegal drugs to maintain their status as "Drug-Cleared Barangay" and to maintain peace and order within their jurisdiction.
The activity was conducted while social distancing protocols and wearing of facemasks are fully ensured.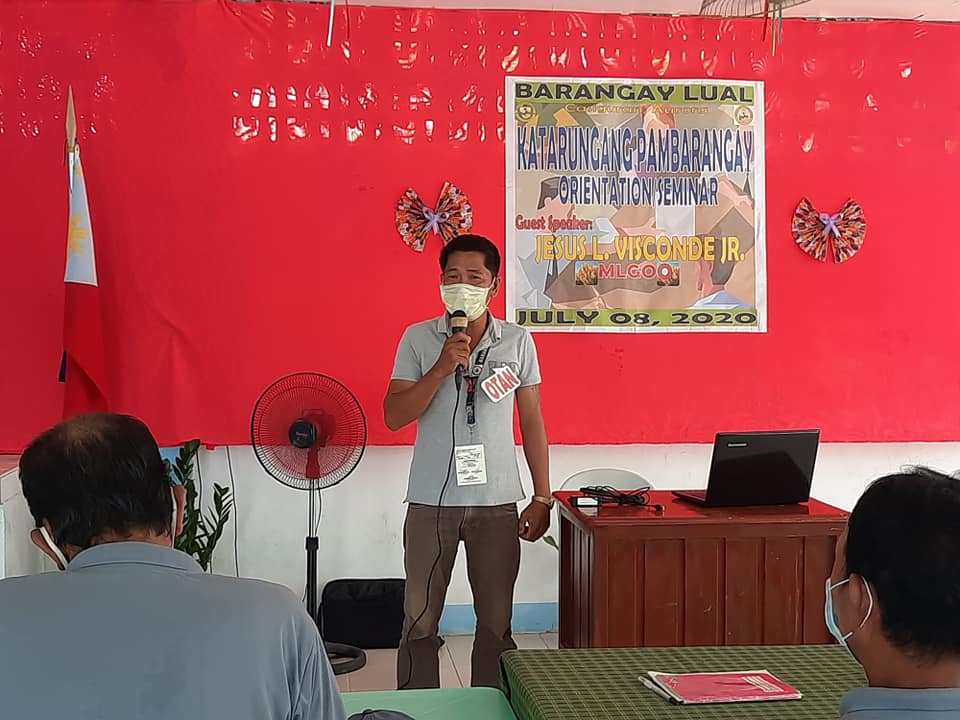 JULY 8, 2020. LGOO VI Jesus L. Vizconde, Jr. of DILG Casiguran served as the resource person on the conduct of Katarungang Pambarangay Orientation in Barangay Lual, Casiguran, Aurora.
Through the initiative of Punong Barangay Jonathan Cornelio, the activity, which was attended by the Punong Barangay, Barangay Secretary, Sangguniang Barangay members and Lupon members, was conducted for the benefit and knowledge of the Lupon.
MLGOO Vizconde willingly provided his services to capacitate the Lupon upon request of the Barangay. He informed the attendees of the legal basis of the Katarungang Pambarangay Law and its major and subsidiary processes. And he even answered all their questions in relation with the performance of their duties and responsibilities.
The attendees expressed their appreciation for the conduct of the activity that served as a refresher since the last capacity building orientation on Katarungang Pambarangay they attended were few years back.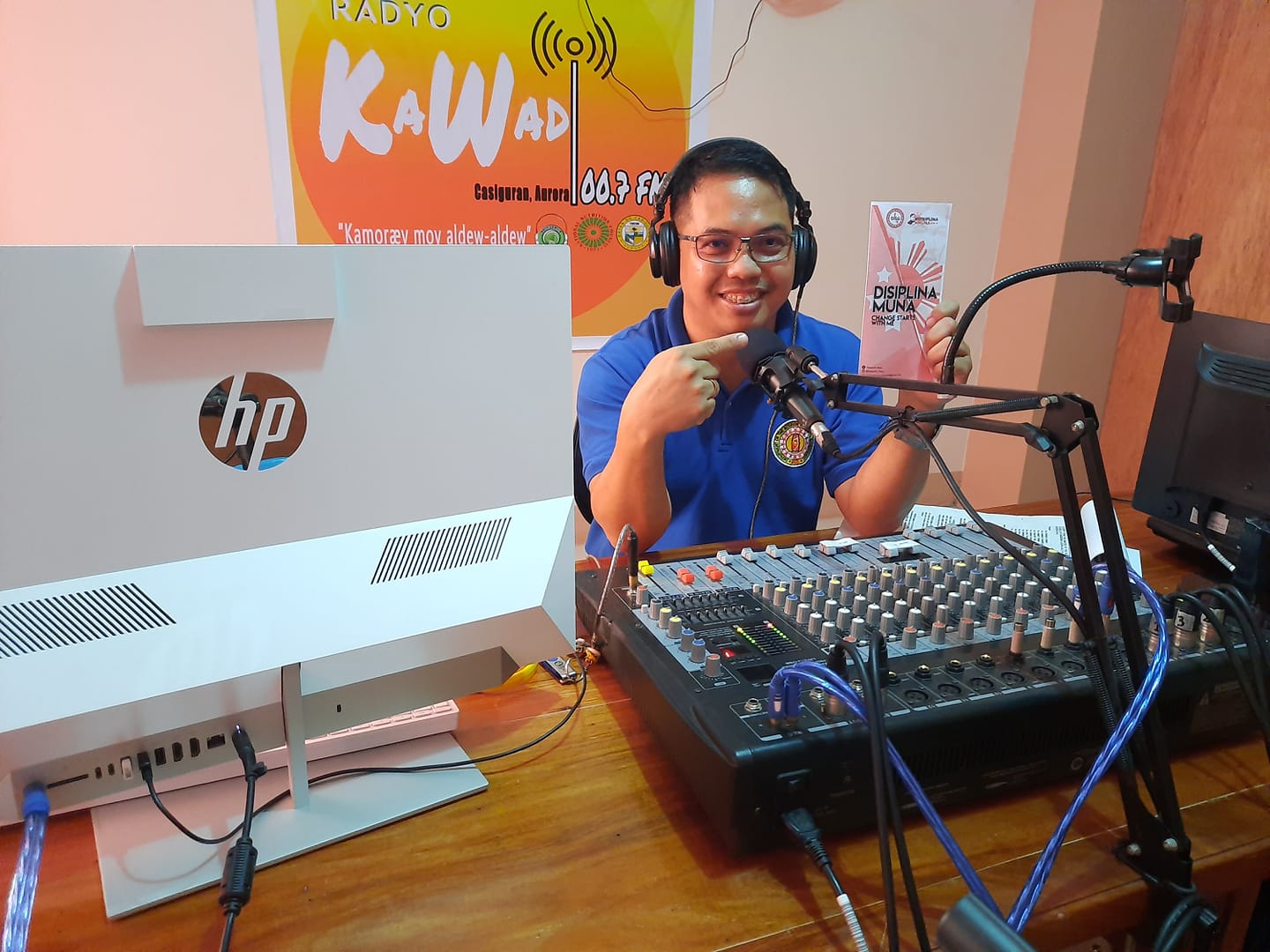 JULY 8, 2020. DILG Casiguran's regular radio program "Usapang DILG at Double B (Bayan at Barangay)" aired once again through Radyo Kawadi 100.70 FM.
Among the various programs of the DILG, MLGOO Jesus L. Vizconde prioritized to discuss and inform the public regarding Disiplina Muna National Advocacy, one of the Flagship Program of the Department. He presented the background of the program and its components. To maximize the promotion of the program, audio recording of Sec. Eduardo M. Ano and actor Diether Ocampo who are Displina Muna advocates were played. MLGOO Vizconde discussed one at a time the components of program which are: [1] Road Clearing; [2] Disaster Preparedness and Resilience; [3] Anti-Smoking; [4] Ease of Doing Business; [5] Liqour Ban; [6] Tourist spots; [7] BADAC.
#