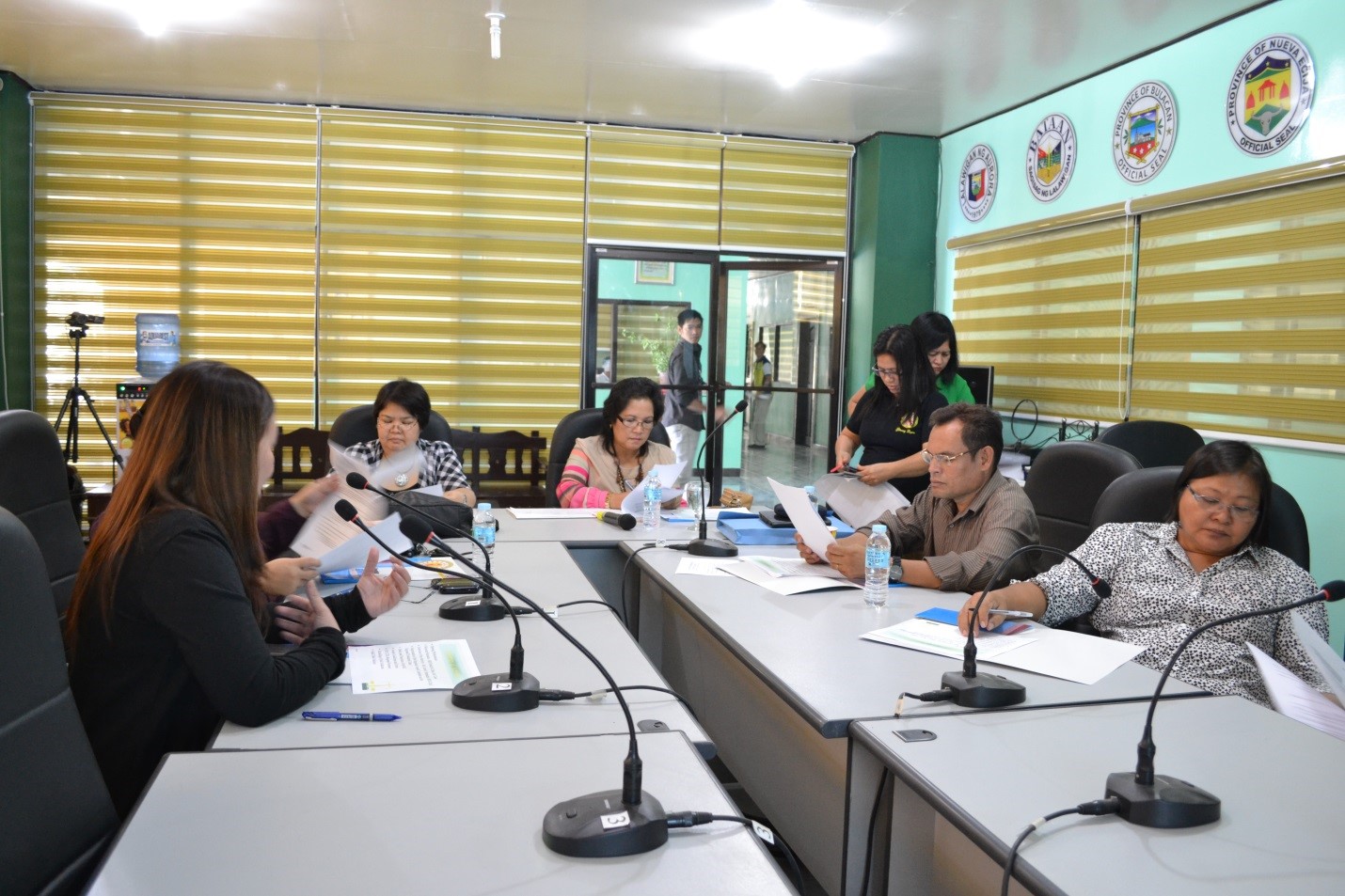 City of San Fernando, Pampanga –Department of the Interior and Local Government Region III conducted the LTIA Organizational Meeting and Initial Table Evaluation at the Local Government Regional Resource Center, DILG Regional Office 3 Building, Friday, February 27, 2015.
The meeting of the Lupong Tagapamayapa Incentives Awards (LTIA) Committee, chaired by Regional Director Florida M. Dijan, was attended by: Judge Divina Luz P. Aquino-Simbulan, Executive Judge of the Regional Trial Court of CSF; Attorney Maria Helen D. Surla, Assistant Regional Prosecutor; Hon. Rommelino R. Gojo, President of the Regional Liga ng mga Barangay; Father Noel R. Sibal, Chairman of the Parish Pastoral Council for Responsible Politics; and, Virginia V. Guarin, CSFP Local Coordinator of the Association of Pauline Cooperators – Friends of the Divine Master.
RD Dijan welcomed the attendees, appreciating the presence of Judge Aquino-Simbulan for her first time attending an LTIA-related meeting, though highlighting that the RTC and the Executive Judge's office never fails to show their support to DILG activities.
Among the topics discussed in the meeting are the key indicators on the evaluation criteria in the Performance Evaluation Form of the LTIA assessment procedure, in which, the committee carefully sought for clarification, suggested amendments and recommendations, on the form for next year's validation and evaluation movement.
The LTIA Regional Awards Committee cum Regional Evaluation Team will visit the nominee local government units for the assessment, evaluation, analysis, determination of the Most Outstanding Lupong Tagapamayapa in the region under categories highly urbanized cities, component and independent component cities, 1st to 3rd class municipalities, and 4th to 6th class municipalities.
RD Dijan ended the meeting by stating her and the department's gratitude to the participants for dedicating their time and exerting effort on helping DILG achieve its goal on empowering the Katarungang Pambarangay. Executive Judge of the RTC reaffirmed her pledge of committing herself to the functions and responsibilities of the RAC, as the other participants also did.
Lupong Tagapamayapa Incentive Awards is an award system institutionalized under Local Government Awards and Incentives Program of the Department, aiming to motivate and recognize Lupons by granting economic benefits and other forms of incentives. The Katarungang Pambarangay, as an indigenous conflict resolution structure at the grassroot level, is promoted through LTIA by the acknowledgement of exemplary performance and valuable resolution acted upon by Lupons.