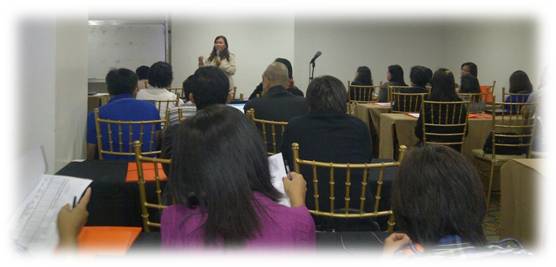 In line with the government's endeavor to aggressively scale up interventions towards a kind of governance that values transparency, accountability, participation and performance, the DILG has developed an assessment tool called Citizen Satisfaction Index System (CSIS).
After the 2013 implementation of the CSIS in Region III, the department deemed it necessary to formally communicate the results of the survey conducted to the six (6) pilot Cities namely: Mabalacat, Cabanatuan, Tarlac, San Fernando, Olongapo and Balanga. The CSIS Utilization Conference was conducted in coordination with the partner Local Resource Institutes (LRI) on July 3, 8, 14, 17, 25 and August 4, 2014.
Attended by a total of 369 participants composed of the LGU Officials, Department Heads, CSO Representatives and other guests and stakeholders, the utilization conference became a venue for the LGU to address the areas for improvement through the Citizen Priority Action Planning.
DILG-3 Assistant Regional Director and concurrent Provincial Director Abraham A. Pascua clarified that what was measured is not the performance of the departments but the perception of the respondents. He further added that based on observation, there is a need to revisit the tool. Localizing the tool will generate a more accurate result.
Capability Development Division Chief Martin Porres B. Moral, thanked the Local Resource Institutes for accepting the challenge in the implementation of the Citizen Satisfaction Index System (CSIS). He emphasized that the purpose of the study is to gauge the perception of the respondents on the programs being implemented by the local government on the delivery of basic services.
DILG Pampanga and Tarlac Provincial Directors Myrvi Fabia and Araceli San Jose shared their respective messages and expressed their hope that through CSIS people will further appreciate good governance.
The activities were graced by Mayors of Mabalacat City Mariano "Boking" Morales, Tarlac City Ace Manalang, City of San Fernando Edwin D. Santiago, Olongapo City Rollen Paulino and City of Balanga Jose Enrique Garcia who also delivered their messages.
All Local Chief Executives, Department Heads, CSO representatives and other stakeholders showed their commitment in addressing the areas for improvement through the signing of the Pledge of Commitment.