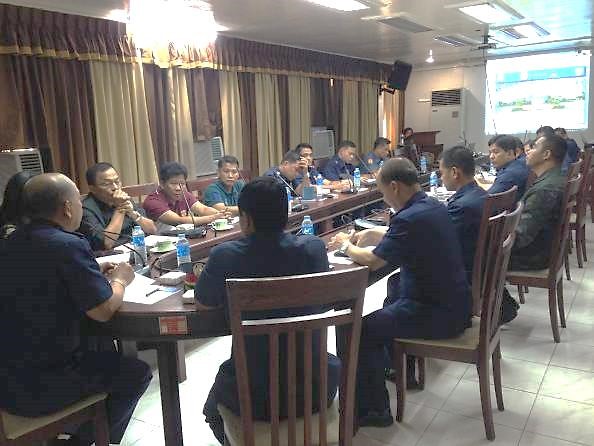 Nueva Ecija Provincial Council conducted its first meeting for the year on July 03, 2014 at the NEPPO Conference Hall in Cabanatuan City to discuss the PNP Integrated Transformation Program – Performance Governance System (ITP – PGS) P. A. T. R. O. L. 2030.
The said Council Meeting was mainly aimed at addressing issues and concerns on the implementation of the said program as well as other matters that will enhance the services of PNP to the people of Nueva Ecija, as emphasized by ADRDA PRO3 PSSupt Ronaldo V. Santos.
The meeting was facilitated by Provincial Director PSSupt. Crizaldo O. Nieves. He reiterated the importance of the other member agencies of the Council, for without their support and cooperation, PNP plans and programs' success will not be possible, so as with maintaining the peace and order of the communities and crime prevention and solution. This was responded positively by the Provincial Advisory Council pledging their full support to such plans and programs, all for the welfare of the Novo Ecijanos.
PNP also informed the Council of some of their initiatives such as:
a. Strengthening of the Pulis sa Barangay Program enhanced thru the Community Organization Network/ Barangay Networking System;
b. Passing of an Ordinance requiring the installation of CCTV camera in all business establishments, with standard specification as aid for investigation;
c. Anti-Hazing Law and Fraternities in premier schools in the province;
d. The upcoming joint Drug Summit;
e. Human Trafficking Situation in the province; and
f. Importance and Status of LACAPs and Funding of LACAPs.

DILG Provincial Director and concurrent Assistant Regional Director Abraham A. Pascua, on his message, guaranteed his and the whole Department's patronage of the PNP plans and programs. He also took advantage of the opportunity to boast to the Council that Nueva Ecija was hailed as the Most Disaster-Prepared Province in the county by the Office of Civil Defense, as a result of combined efforts of PDRRM, DILG, PNP, BFP and other related agencies.