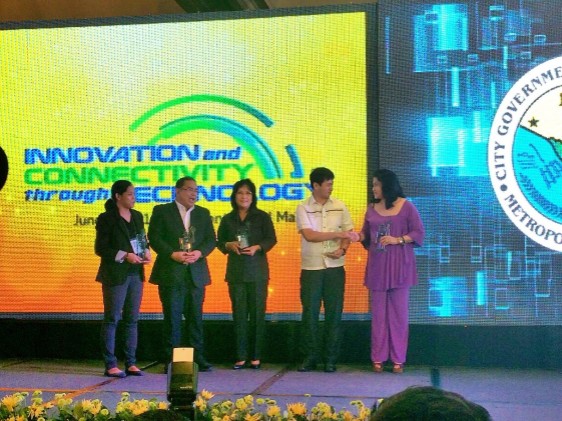 Three (3) cities in Central Luzon namely Angeles City, Balanga City (Bataan) and City of San Fernando (Pampanga) were among the 10 cities nationwide which received the 2014 e-Readiness Leadership Award during the Information and Communication Technology (ICT) Forum entitled "ICT Innovations Forum: Key to Accelerating Local Governments' Competitiveness" held on June 18, 2014 at Intercontinental Hotel, Makati City. Said cities received trophies during the awarding.
This is the result of the assessment made by the Department of Science and Technology (DOST), Department of Trade and Industry (DTI) and Department of the Interior and Local Government (DILG), in partnership with the USAID-INVEST Project, based on the nationwide survey pursuant to DILG Memorandum Circular No. 2014-15 issued on February 7, 2014 entitled "BPLS Compliance and E-Readiness Survey for Cities and Municipalities 2014".
The survey aimed to assess the compliance of cities and municipalities on BPLS standards and their state of e-readiness in terms of ICT capacity and ICT environment. One of the survey components is the e-Readiness assessment which measures the preparedness of LGUs to adopt and implement ICT project initiatives such as system computerization, e-Government and Smart Cities/Municipalities.

Other e-Readiness Leadership Award recipients were Batangas City, Cagayan de Oro City, Cebu City, Makati City, Mandaluyong City, Taguig City and Valenzuela City.