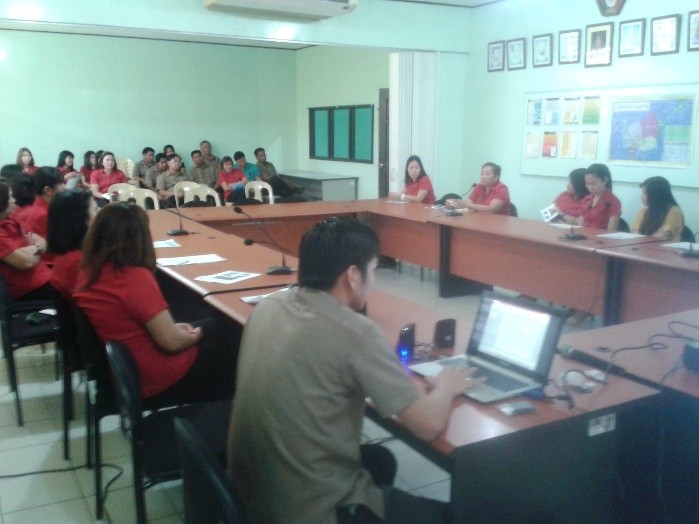 As the Vice-Chairperson on Preparedness, DILG R3 takes an active role in enhancing disaster preparedness, not only of the LGUs within its jurisdiction, but its own personnel as well. The Regional Office, through the LG Monitoring and Evaluation Division, conducted an orientation on earthquake and its hazards for the regional office personnel.
The activity was conducted during the Office's Monday Flag Raising Ceremony cum Convocation on March 10, 2014 at the DILG Regional Office Conference Hall, Diosdado Macapagal Government Center, Brgy. Maimpis, City of San Fernando, Pampanga.
The orientation dealt on why, how and where do earthquakes occur and what to do to ensure safety during such occurrences.
After the discussion, the employees were given IEC material entitled: How Safe is My House?: Self-check for Earthquake Safety of Concrete Hollow Block (CHB) Houses in the Philippines, which was developed by the Philippine Institute of Volcanology and Seismology (PHIVOLCS) of the Department of Science and Technology (DOST), in partnership with the Japan International Cooperation Agency (JICA), Japan Science and Technology Agency (JST) and the Association of Structural Engineers of the Philippines (ASEP).