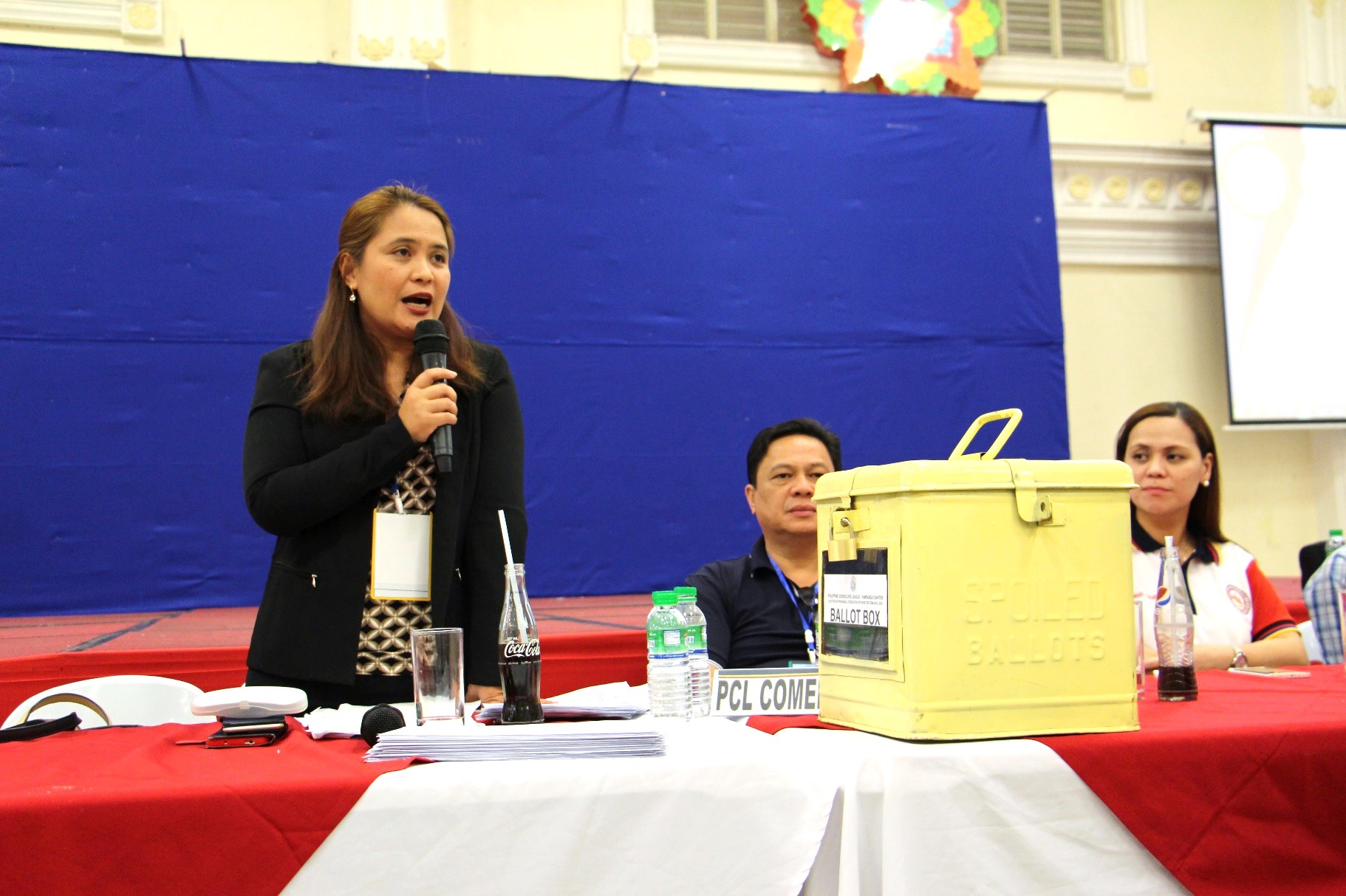 Department of the Interior and Local Government Pampanga Director Myrvi Apostol-Fabia moved that all Pampanga councilors unite harmoniously together however the results of the elections of new set of officers of the Philippine Councilors League Pampanga Chapter held August 2, 2016, Tuesday.
"We conduct this election to determine the new set of officers of the PCL Pampanga Chapter to lead the federation in a single path. I, not as the PCL COMELEC Chairperson, but as the director of the DILG Pampanga, impress to you that this election shall not divide but unite you as a federation geared towards a single goal and mission," PD Fabia told councilors.
Despite the pressured rivalry between presidential candidates and team leaders Olga Frances "Fritzie" David-Dizon of Porac and Angelica "Angie" Hizon of San Fernando, the conduct of election procedures remained orderly as the DILG team handled the situation through implementing the strict guidelines set by the PCL elections committee.
"There were no 'adverse' circumstances between the candidates for they were all respectable and professional. Besides, we in the DILG makes sure that all official activities regulated by the DILG, Commission on Elections and the PCL National relative to the conduct of Pampanga PCL elections were all guided by the circular, guidelines, and laws and regulation of the Department," PD Fabia assured in an interview with ABS-CBN.
Councilor 'Fritzie' Dizon emerged victorious in a 124 to 70 tally score over Coun. Hizon for president, signifying 100% attendance of all councilors in the province with no abstaining votes. Other winning candidates were as follows: Efren Blanco of Bacolor as vice-president; Myriam Lansangan of Sta. Ana as secretary general; Sixto Mallari Jr. of Arayat as treasurer; Jesus Torres of auditor; Ronald Peña of Mabalacat City as public relations officer; Gerald Guttrie Aquino of Mabalacat City as Business Manager; and, Councilors Celestino Dizon, Joel Samia, Carolyn David, Benjamin Lim, Jr., Ariel Sarmiento, Arvy Dela Cruz, and Alex Hurtado as board of directors.