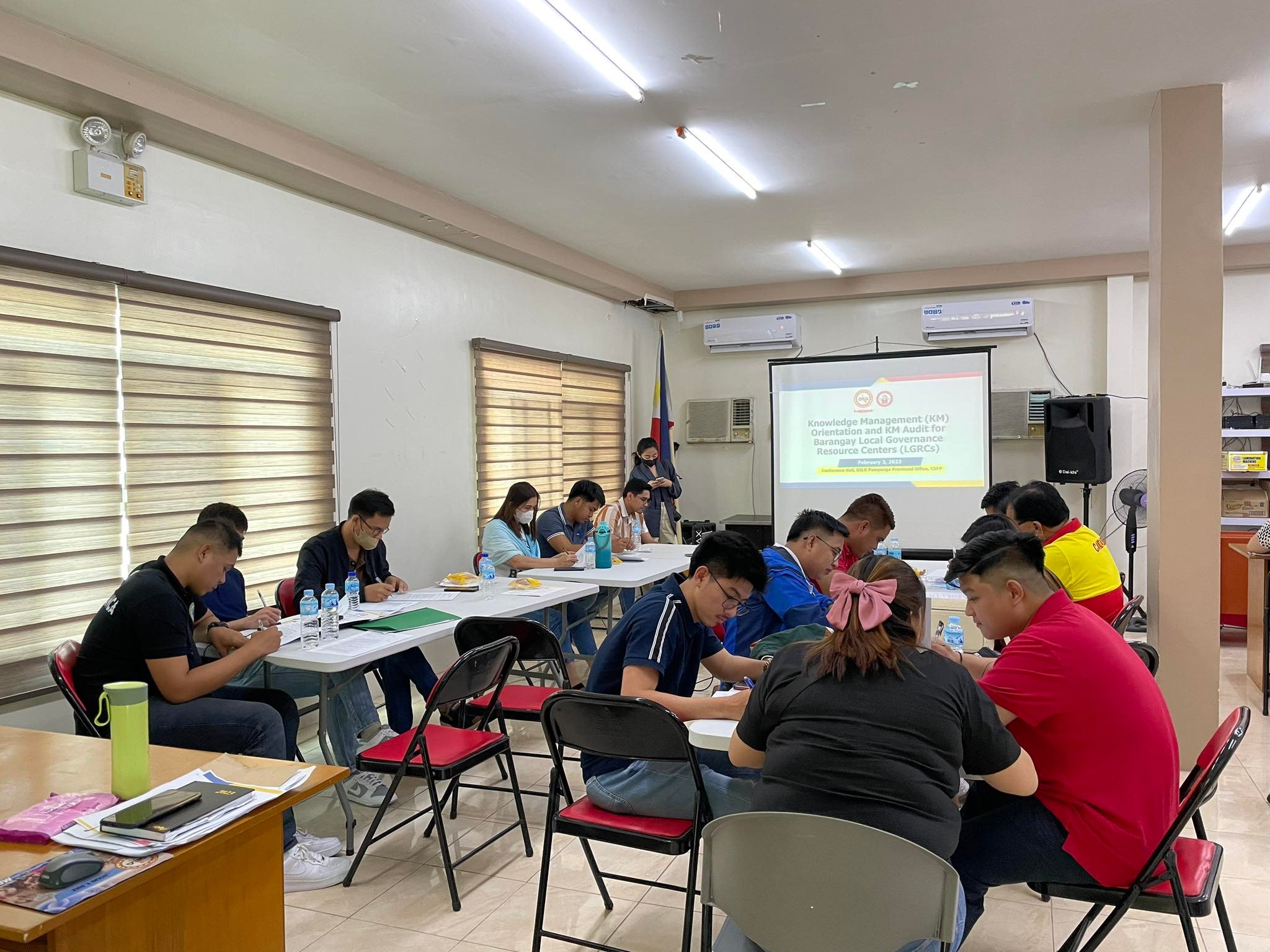 CITY OF SAN FERNANDO, Pampanga – The Ing Kulitan team conducted a Knowledge Management (KM) Orientation and KM Audit for City, Municipal, and Barangay Local Governance Resource Centers (LGRCs) on February 3, 2023 at the Conference Hall, DILG Pampanga Provincial Office, City of San Fernando, Pampanga.
As partners in local governance, the DILG Pampanga recognizes the important role of the LGUs in promoting the services of the government. Hence, pilot LGUs were trained on how to assess their KM processes. Their current strengths, assets, weaknesses, and barriers in KM were identified in order to formulate strategies and plans for the improvement of their LGRCs.
The activity was participated by selected City/Municipal Local Government Operations Officers, DILG staff, Barangay Secretaries, and SK Chairpersons of the pilot LGUs.