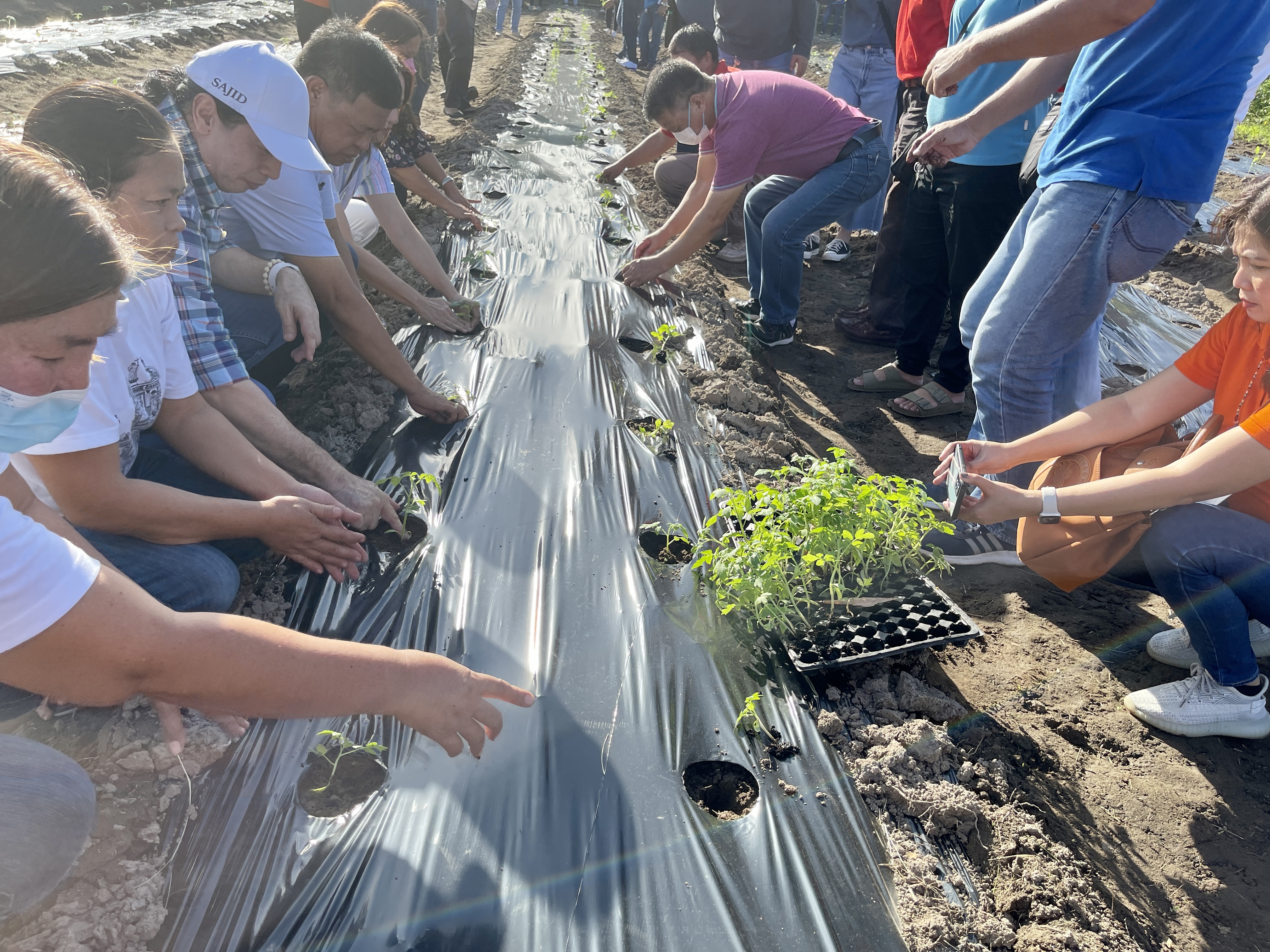 Earlier today, the Provincial Government of Pampanga held the launching ceremony of "Gulayan sa Bawat Bakuran", one of the projects under the Alagang Nanay Preventive Healthcare Program, in Barangay Sto. Domingo, Lubao, Pampanga.
With the assistance from the Provincial Agriculturist and in close coordination with DILG Pampanga, the Provincial Government of Pampanga through the Office of the Vice Governor is staunchly pushing for backyard vegetable gardening in every household in the province to help cushion the impact of increasing food prices as well as promote healthy living.
The launching ceremony was attended by the residents of Barangay Sto. Domingo, local officials of the municipality, 2nd District Board Members, DILG Pampanga, and PIO, along with PG personnel. Local Chief Executives were also requested to actively participate in the launching ceremony with a localized activity in their respective jurisdiction.
"Gulayan sa Bawat Bakuran" aims to encourage Kapampangans to grow their own food and make healthy eating choices, it also champions the efficient use of underutilized spaces and vacant lots by creating edible gardens out of them. This project aspires to be sustainable strategy for ensuring that every Kapampangan family has access to affordable, fresh, and healthy food throughout the year.