Details

Written by

DILG LG-CDD

Category: NEWS AND EVENTS
Hits: 594
    In line with the Grassroots Participatory Process (GPP) for FY 2016 in all 14 cities and 116 municipalities of Region 3 for the next budget year preparation, the DILG as lead agency and chair of the Regional Poverty Reduction Action Team (RPRAT) is mandated to ensure effective and efficient implementation of the program pursuant to the Joint Memorandum Circular no. 5 series of 2014. The DILG Management Team and the GPP Resource Persons had a meeting with the Regional Coordinator – Community Mobilizers (CCMs) on September 29, 2014 at Party Land Restaurant, Barangay Dolores, CSFP. 
Read more: DILG Mgmt Team Meets with GPP Reg'l CCMs cum CSIS Orientation Briefing
Details

Written by

Info Unit

Category: NEWS AND EVENTS
Hits: 668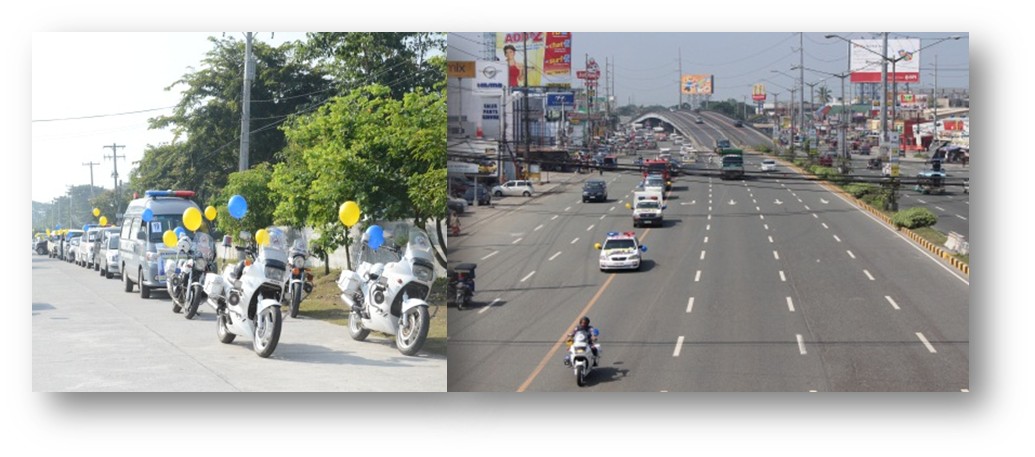 DILG Region 3 in celebration of the 23rd Anniversary of the Local Government Code with the theme "Ang LGUng Magaling, May Nararating", started the month of October with a blast! The Department conducted a Motorcade for Good Governance on October 1, 2014 which ran across the national and city roads of the City of San Fernando, Pampanga.
   The motorcade with 62 registered vehicles was participated in by representatives from the different National Government Agencies, local media and Local Government Units in Pampanga, Zambales and Cities of Angeles and Olongapo. A similar activity will be conducted by all provinces in Central Luzon.
Details

Written by

Information Unit

Category: NEWS AND EVENTS
Hits: 721

The Department of the Interior and Local Government Region III together with all the members of the DILG Family in the region namely: Police Regional Office, National Police Commission, Bureau of Jail Management and Penology, Bureau of Fire Protection and Philippine Public Safety College hosted the Unified Flag Raising Ceremony on March 17, 2014 at DSWD Regional Office.
The activity aims to increase the unity and camaraderie among all National Government Agencies (NGAs) in Central Luzon. It also serves as a venue to update all employees on the different undertakings of the various NGAs in the region.
The Regional Directors of the DILG Family led by DILG RD Florida Dijan, PRO III CSupt. Raul Petrasanta, BFP CSupt. Ariel Barayuga, BJMP SSupt. Arnulfo Obias, PPSC-RTS Supt. Rodel Pastor represented by Supt. Aquino and Napolcom RD Manuel Pontanal represented by his Division Chief expressed their gratitude to all agencies' officers and staff who took time to participate in the activity. The messages delivered by the Regional Directors focused on Fire Prevention and Women's Month since these are the two important celebrations in the month of March.
At the end of the activity, BFP led a fire simulation drill witnessed by all the employees who participated in the flag ceremony.