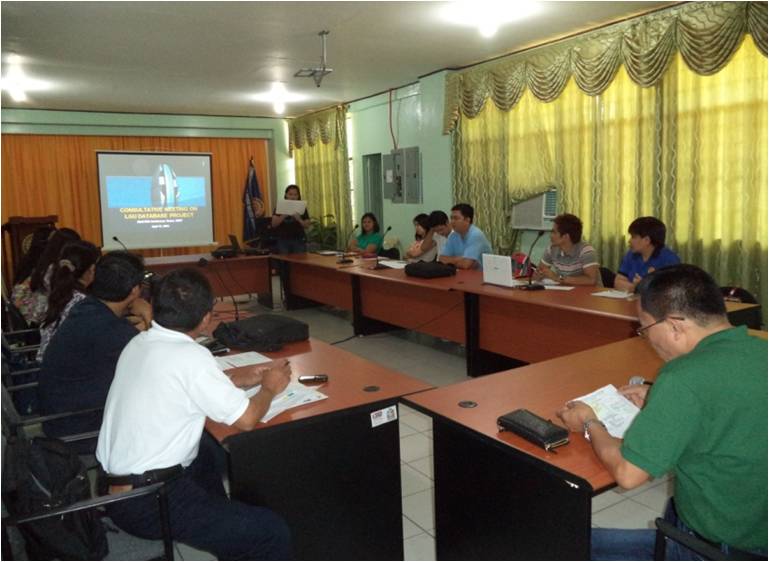 The Technical Working Group (TWG) for the LGU Database Establishment Project held its first official meeting last April 19, 2013 with the representatives from the DILG-3 regional, provincial and city field offices at the Conference Room of DILG RO3 in Maimpis, City of San Fernando, Pampanga.
Under the guidance and leadership of the designated TWG Chairman Abraham A. Pascua, Ph.D., CESO III, OIC-Assistant Regional Director of DILG Region 3, the TWG convened to discuss and finalize the LGU Profile template as well as come-up with the Project framework.
In his message, ARD Pascua talked about the significance of the project and the important role of everyone present in the meeting on the given tasks.
Background on the Logical Framework Approach was briefly presented prior to the crafting of the Project Framework.
Significant accomplishments of the said meeting were the identification of Pilot LGUs (i.e. 1 for province, 1 for HUC, 1 for component city and 1 for municipality) and the revision of the template to be used in the said database.

LGOO III Rosalyn B. Jumaquio, MED