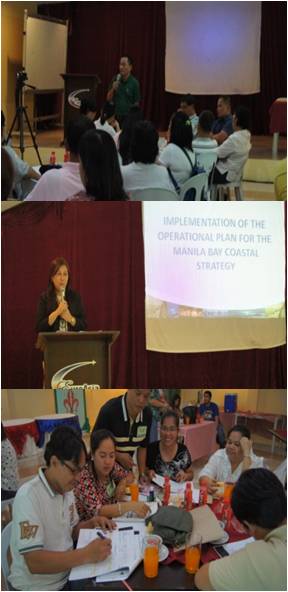 The Department of the Interior and Local Government Region 3, through the Regional Program Coordinators, conducted a one-day Program Orientation for the Roll-out of the Seal of Good Housekeeping (SGH), Performance Challenge Fund (PCF), Gawad Pamana ng Lahi (GPL), Seal of Disaster Preparedness (SDP) and Sagana at Ligtas na Tubig sa Lahat (SALINTUBIG) on June 21, 2012 at DILG Region3 Conference Hall, Maimpis, City of San Fernando Pampanga.
    The activity was aimed to equip the Field Focal Persons regionwide with working knowledge on the Department's implementation guidelines on SGH, PCF, GPL, SDP and SALINTUBIG as well as on the DILG roles and responsibilities by levels .
   Nueva Ecija Provincial Director and concurrent Assistant Regional Director Abraham A. Pascua, in his message,  assured the provincial focal persons that the region through the Program Coordinators have the technical capacity to help them. He also mentioned the importance of the role of the Provincial and City Directors toward the effective implementation of the programs at the field level.
During the workshop, the participants identified activities and strategies to be undertaken for the roll out of each program in their respective provincial and city assignments.  The main output of the activity is one unified action plan that will be implemented by each province and city.
   It may be recalled that in 2010, DILG initiated the implementation of PCF, a program that seeks to recognize good governance performance and encourage the alignment of local development initiatives with the thrusts of the present administration.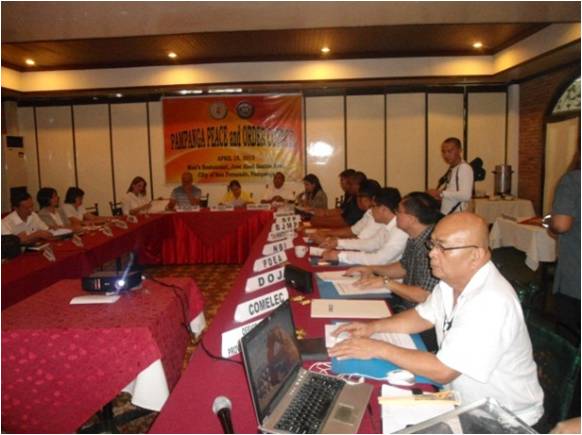 The Seal of Good Housekeeping on the other hand is in line with the Department's commitment to aggressively scale up interventions to elevate the practice of governance that values transparency, accountability, participation and performance into an institutionalized status. 
In order to avail the PCF subsidy, LGUs have to pass the Seal of Good Housekeeping (SGH) assessment. 
   For FY 2012, the National Government increased its appropriation on PCF from P500M to P750M. This year is very critical as there are improvements in the SGH and PCF implementing guidelines.