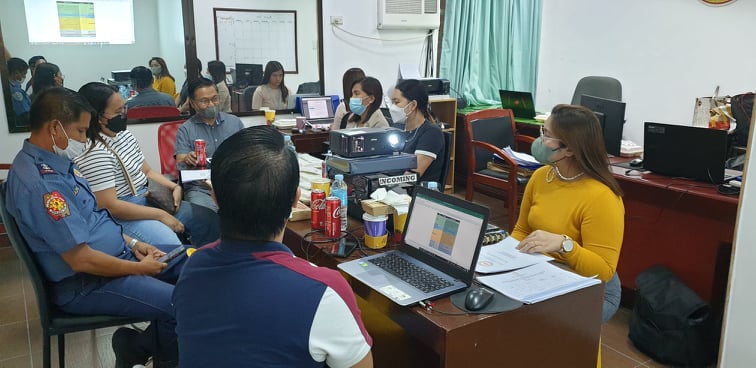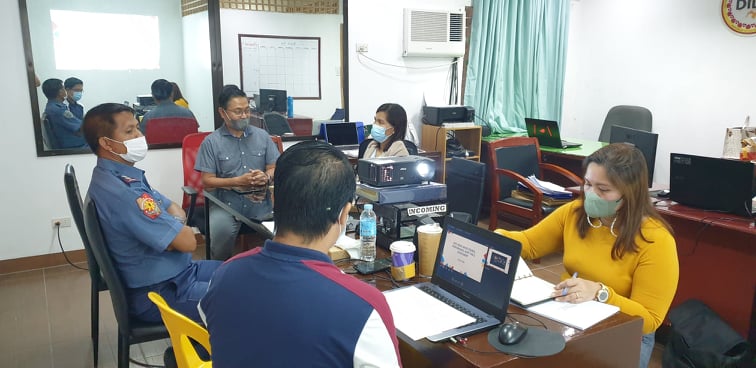 To implement DILG Memorandum Circular 2022-034 entitled "2021 Anti-Drug Abuse Council (ADAC) Performance Audit", the Nueva Ecija ADAC Provincial Audit Team (APT) convened to assess the performance of 5 CADACs and 27 MADACs in the province on May 11, 2022 at the DILG Nueva Ecija Provincial Office.
DILG Nueva Ecija, formerly headed by the late Dir. Renato G. Bernardino, was represented by LGOO VII and Office Caretaker Ariel G. Espinosa. On the other hand, Nueva Ecija Police Provincial Office (NEPPO), headed by Acting Provincial Director PCol. Jess B. Mendez, was represented by PLTCol. Norman Cacho. PDEA Nueva Ecija was represented by Ms. Gillian Gee C. Mission, RSW. Lastly, AKO ang Saklay, headed by Rev. Fr. Arnold Abelardo, was represented by Ms. Loren Angelic Odulio. LGOO V Vivorey S. Lapitan and LGOO II Ma. Christina P. Casares, DILG Nueva Ecija ADAC Focal Persons, assisted the APT in the audit.
LGOO VII Espinosa acknowledged the presence of the APT. Subsequently, LGOO V Lapitan presented the functionality audit criteria for CADACs and MADACs.
Afterwards, the APT with the assistance of LGOO II Casares commenced the assessment and validation of the submitted means of verification (MOVs) of CADACs/MADACs in the ADAC-FMS. With the approval of the APT, all MOVs and corresponding points of LGUs were encoded and submitted to the ADAC Regional Audit Team for their perusal.
The ADAC Performance Audit aims to: (1) assess the functionality and effectiveness of local ADACs based on existing issuances and policies; (2) determine ADAC-initiated and/or ADAC-endorsed innovations, and best practices at all levels; and performing ADACS.