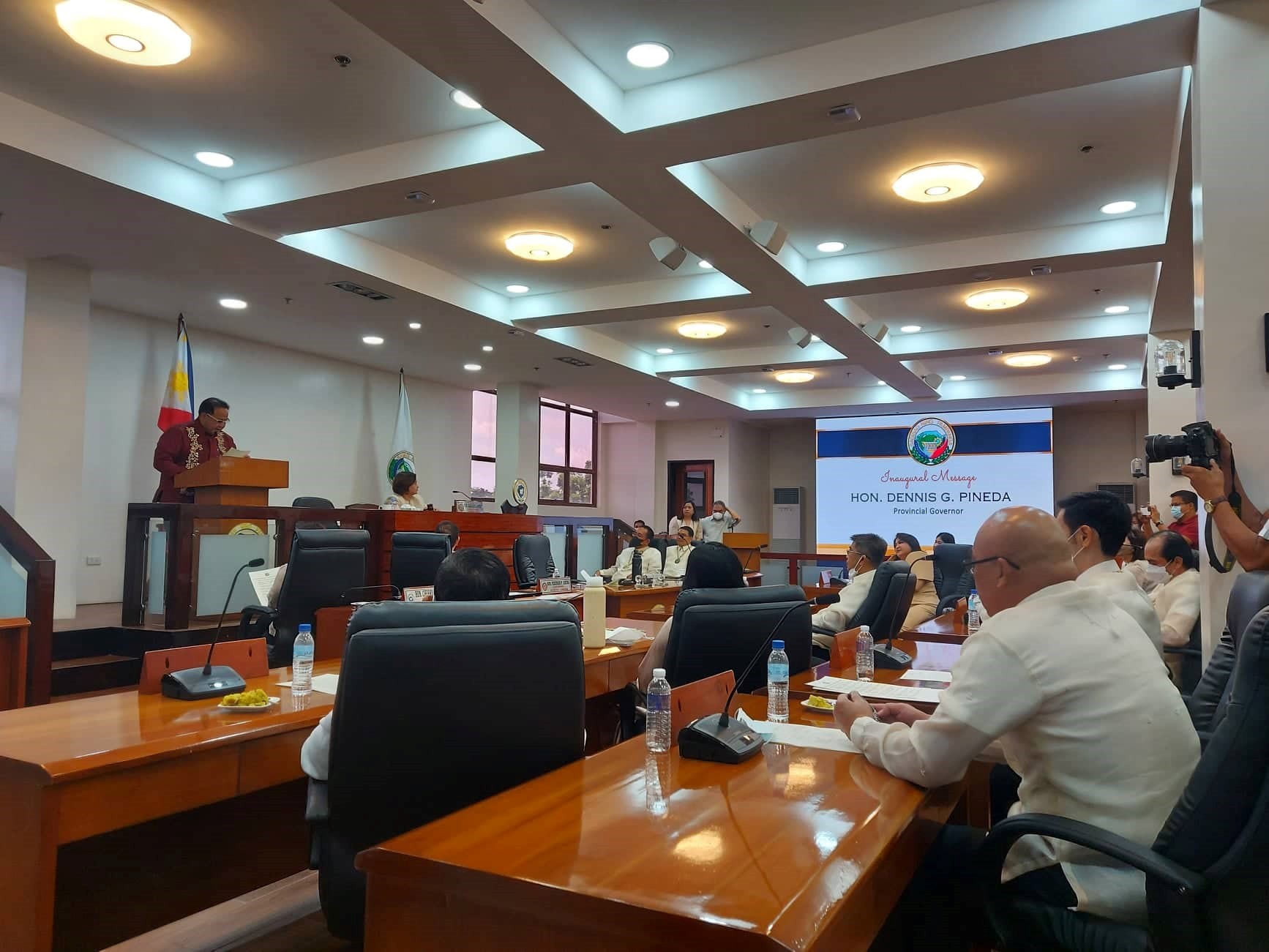 The Provincial Government of Pampanga held the inaugural session of the 11th Sangguniang Panlalawigan (SP) of Pampanga on July 11, 2022 led by Vice Governor Lilia G. Pineda.
 The session underscored the accomplishments of the Sanggunian from 2019-2022 as well as the valuable contribution of three-termer SP members for their contribution who were duly recognized through a resolution signed by all the members of the Council.
Highlights of the ceremony were the inaugural addresses of Governor Dennis G. Pineda and Vice Gov. Pineda where the former presented the accomplishments of his administration that focused on the pandemic response. He likewise presented his 12-point agenda for his new term that lends importance to food security, health and social services, promotion of tourism and youth development, economic recovery and employment opportunities, protection of the environment, peace and order, digital transformation, and good governance.
Governor Pineda enjoined the cooperation of the legislative body to ensure that local laws and policies will be aligned with the vision of his administration in leading Pampanga towards peace, order, and development.
Meanwhile, Vice Gov. Pineda presented the thrusts of the Sanggunian and said that they will stay committed and true to their promises and translate them into action to further the quality of life of the Capampangans.
DILG PD Myra B. Moral-Soriano attended the event to show support and commitment to the Provincial Government as partners in local development and good local governance.