Details

Category: Linkage Program Facility
Hits: 1135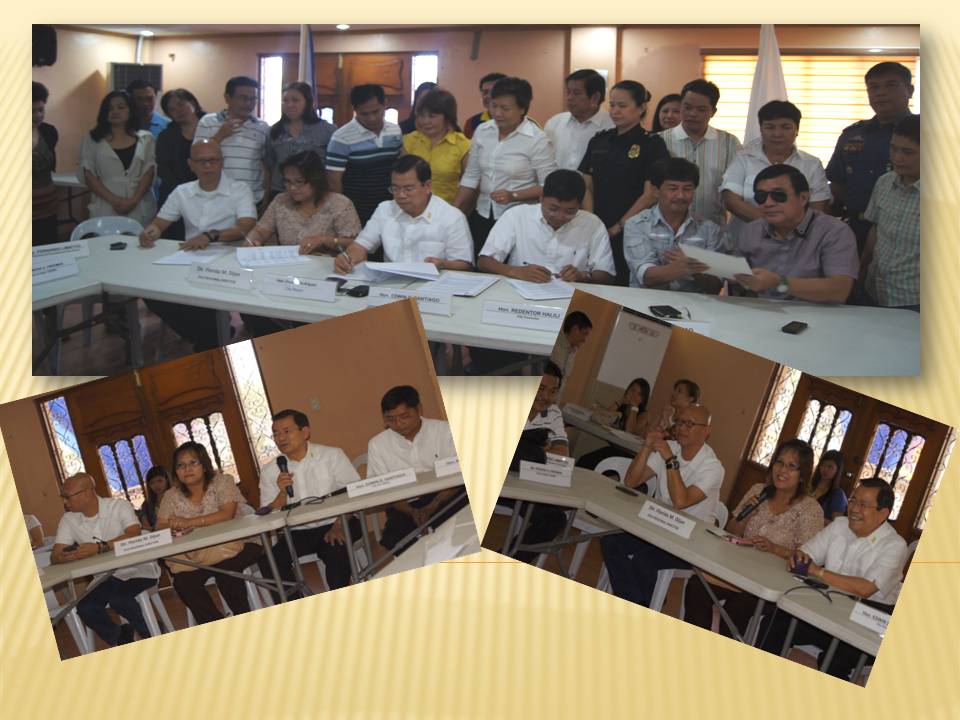 With the growing concern of the Legislative-Executive Development Advisory Council of the City of San Fernando to address the occurrence of natural disasters and calamities, the City of San Fernando had requested the DILG Region III to provide the necessary technical assistance in coordination with appropriate National Government Agencies involved in Disaster Risk Reduction and Management, in the formulation and completion of the City Disaster Risk Reduction and Management Code. Said Code will be based on Republic Act 10101.
Read more: DILG R-3 Signs MOA with City of San Fernando on City Risk Reduction and Management Code
Details

Written by

MBCU

Category: Linkage Program Facility
Hits: 1400
 The Department of the Interior and Local Government (DILG) Region 3 and the Province of Tarlac entered into a Memorandum of Commitment (MOC) for the mainstreaming of the Regular Barangay Clean Up in the Province of Tarlac as an expansion of the Manila Bay Clean Up, Rehabilitation and Preservation Project. The activity was conducted on January 31, 2012 in coordination with DILG Tarlac and was incorporated in the Infrastructure Development Planning Workshop of the Provincial Government at Hotel Stotsenberg, Clark Freeport Zone, Pampanga.
 The MOC was forged by Governor Victor A. Yap of the Province of Tarlac, all City/Municipal Mayors headed by LMP-Tarlac Chapter President Dennis Norman T. Go and Regional Director Florida M. Dijan of DILG R3. Also present during the event was DILG Tarlac Provincial Director Dennis D. Villaseñor, OIC-MED Chief Lerrie S. Hernandez, members of the Vice-Mayors League and City/Municipal Planning and Development Officers (C/MPDOs).
Read more: DILG R-3 and Tarlac enter into an MOC for the Institutionalization and Expansion of Barangay Clean...
Details

Written by

Info Unit

Category: Public Education Program Facility
Hits: 1231
DILG R-3 conducted a Caravan for Good Governance on October 3, 2013 within City of San Fernando, Pampanga vicinity as a kick-off activity to celebrate the 22nd Anniversary of the Local Government Code. The celebration with the theme, "Kilos Progreso, Makilahok sa Pag-Asenso", was participated in by different National Government Agencies (NGAs) and LGU representatives in the region. Among the participating NGAs were DSWD, DOH, DepEd, DPWH, CHED, PIA, DBM, NSO, TESDA, National Telecommunication Commission, Population Commission, and DILG Family composed of the PNP, BFP, BJMP, NAPOLCOM, and PPSC-RTS. On the other hand, LGUs which joined the activity were the provinces of Bulacan, Pampanga, Tarlac, Zambales and the cities of Angeles and Olongapo. . The total participating vehicles registered at one hundred eleven.
Read more: DILG Region 3 Kicks-Off Celebration of the 22nd Anniversary of the Local Government Code