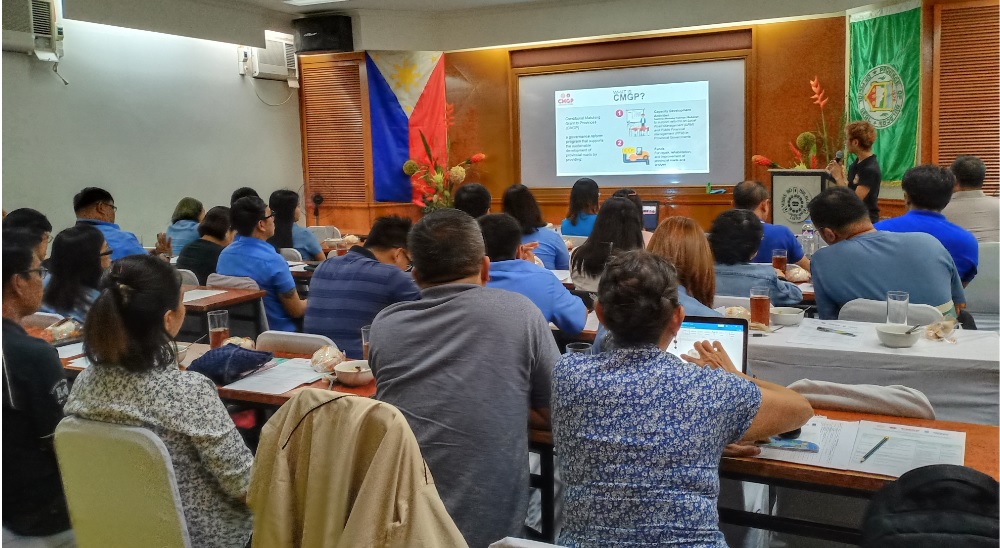 MALOLOS, BULACAN – Facilitated by the Locally-Funded Projects Team, a Program Review on the Implementation of Conditional Matching Grant to Provinces (CMGP) of the Provincial Government of Bulacan for the First Semester of 2019 was conducted on July 18, 2019 at Viola Hall, Hiyas Convention Center, City of Malolos, Bulacan.
The activity aims to continuously capacitate the Local Road Management Team (LRMT) of the Provincial Government with updated different strategies and methodologies in the implementation of the program and to develop sustainable method in the implementation and monitoring of CMGP Projects. Moreover, through this activity, the consolidation of requested trainings and seminars for the remaining months of the year were finalized.
In his opening remarks, DILG Bulacan Provincial Director Darwin D. David gave emphasis to the importance of the roles of the LRMT in the implementation of the program as well as giving meaning and purpose in every work they do to further enhance the outcome of every project.
Further, Governance – Holistic Undertakings Bridging Solutions (G-HUBS) Region 3 Representatives also oriented the LRMT on their roles as the conveyor and lead CSO to implement the project, "Paving Roads to SDGs" in support for the CMGP Program.