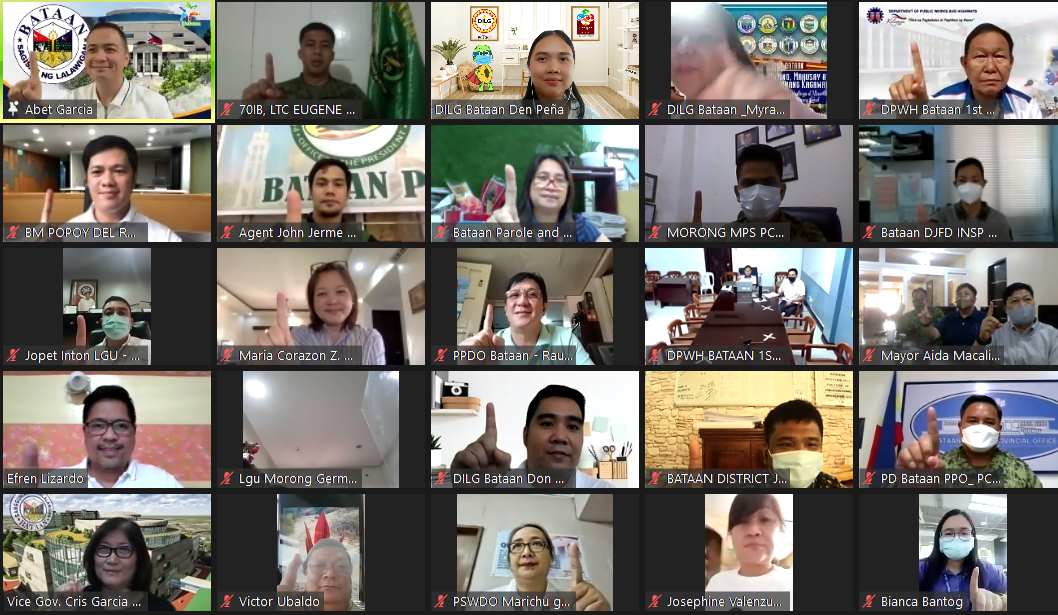 The Provincial Government of Bataan held its Joint Provincial Peace and Order Council (PPOC) and Provincial Anti-Drug Abuse Council (PADAC) on June 30, 2021, via Zoom.
Presided by PPOC and PADAC Chairperson, Gov. Albert Garcia, the meeting presented the targets and accomplishments of the council members to maintain peace and order in Bataan and its efforts to maintain its status as a drug-cleared province in Central Luzon.
During the meeting, Gov. Garcia also aims Bataan to be the first province in the country to achieve herd immunity if it can maintain a steady supply of vaccines and its daily COVID-19 vaccines administered.
The activity was also attended by Vice Gov. Ma. Cristina Garcia, BM Popoy Del Rosario, Balanga City Mayor Francis Garcia, Hermosa Mayor Jopet Inton, Samal Mayor Aida Macalinao, LGU representatives, COPs of Bataan and various PPOC-PADAC council members.
The PPOC-PADAC meeting was organized by DILG Bataan, led by Provincial Director Myra Moral-Soriano, PPOC Head Secretariat, in cooperation with the Vice Governor's Office and the Provincial Government of Bataan. #1Bataan