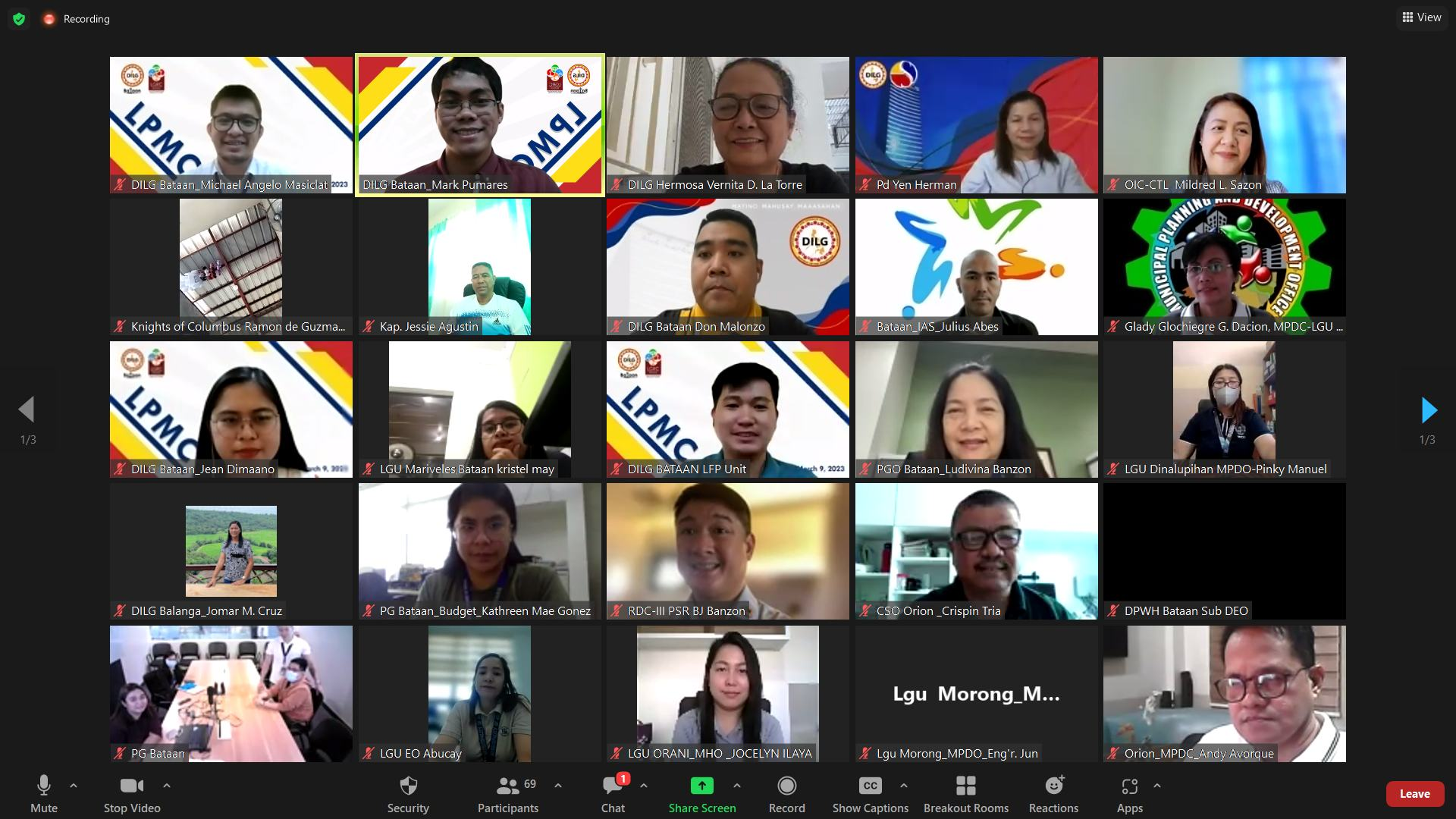 To guide the local government units of Bataan in assessing the functionality of their respective Local Project Monitoring Committees (LPMCs), the DILG Bataan Locally-Funded Projects (LFP) Team, led by PD Belina Herman, initiated a provincial orientation on March 9, 2023 via Zoom platform.

The webinar covered the institutionalization of LPMCs, members' roles and responsibilities, purpose, scope, and parameters overview to establish the foundations of the said functionality assessment as discussed by PEO II Jean Margarette Dimaano. Moreover, ENGR III Michael Angelo Masiclat discussed the assessment forms, guide notes, process flow, and the timeline of related activities.

Participants in the orientation included OIC-Cluster Team Leader Mildred Sazon, C/MLGOOs, Program Manager Allan Don Malonzo, LFP Focal Person Mark Angelo Pumares, concerned LGU functionaries, representatives of CSOs, private sectors and NGOs, and other members of the LPMCs in all LGUs of Bataan.

DILG Region III developed the functionality assessment with the goal of creating a database of LPMC functionality statuses to potentially assist higher-level PMCs, and to emphasize the important role LGUs play in project monitoring and evaluation.