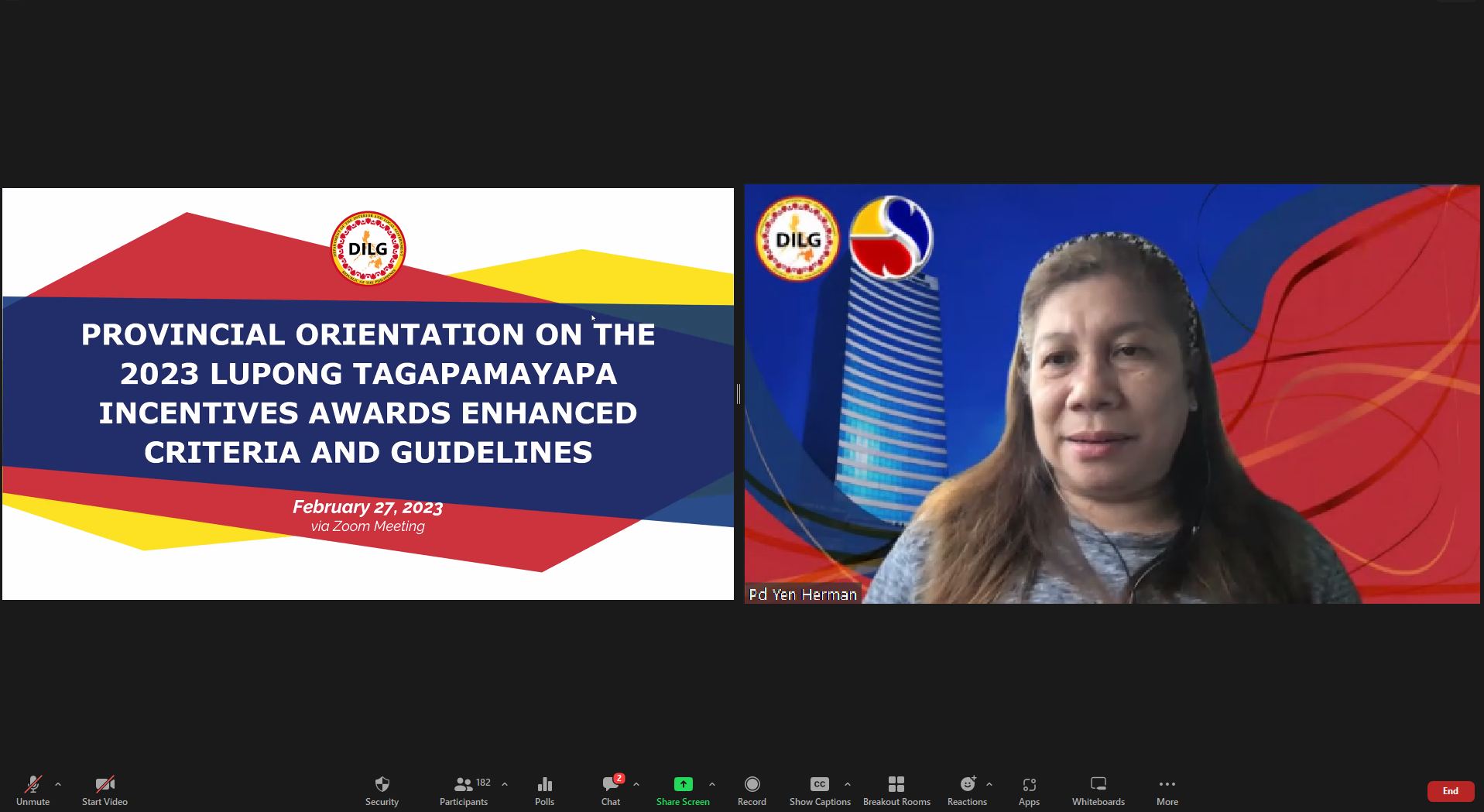 In the sixth episode of 'Umalohokan', DILG Bataan discussed the 2023 Lupon Tagapamayapa Incentives Awards (LTIA) Updated Criteria and Guidelines on February 27, 2023 via Zoom platform.

The activity highlighted the enhanced pointing system using the same LTIA assessment forms and also prepared the 237 barangays of Bataan for the upcoming assessment using the new criteria and guidelines.
In her opening message, PD Belina T. Herman shared the importance of the Lupon Tagapamayapa in the promotion of unity, peace, and cooperation in the community. Likewise, she encouraged the LGU to continue to deliver public service through the implementation of Katarungang Pambarangay.
LGOO II Joanna Marie M. Cruz explained assessment criteria, documents to be submitted, and deadline for submission. Attendees at the online orientation were C/MLGOOs, punong barangays, barangay secretaries and lupon members.
The program, concluded with a closing remark by CTL Mildred L. Sazon as she encouraged the barangays to improve their LTIA performance with the new pointing system.
LTIA is a recognition program of the DILG geared towards incentivizing exemplary performance of lupons and promotes the Katarungang Pambarangay as an indigenous conflict resolution mechanism at the grassroots.