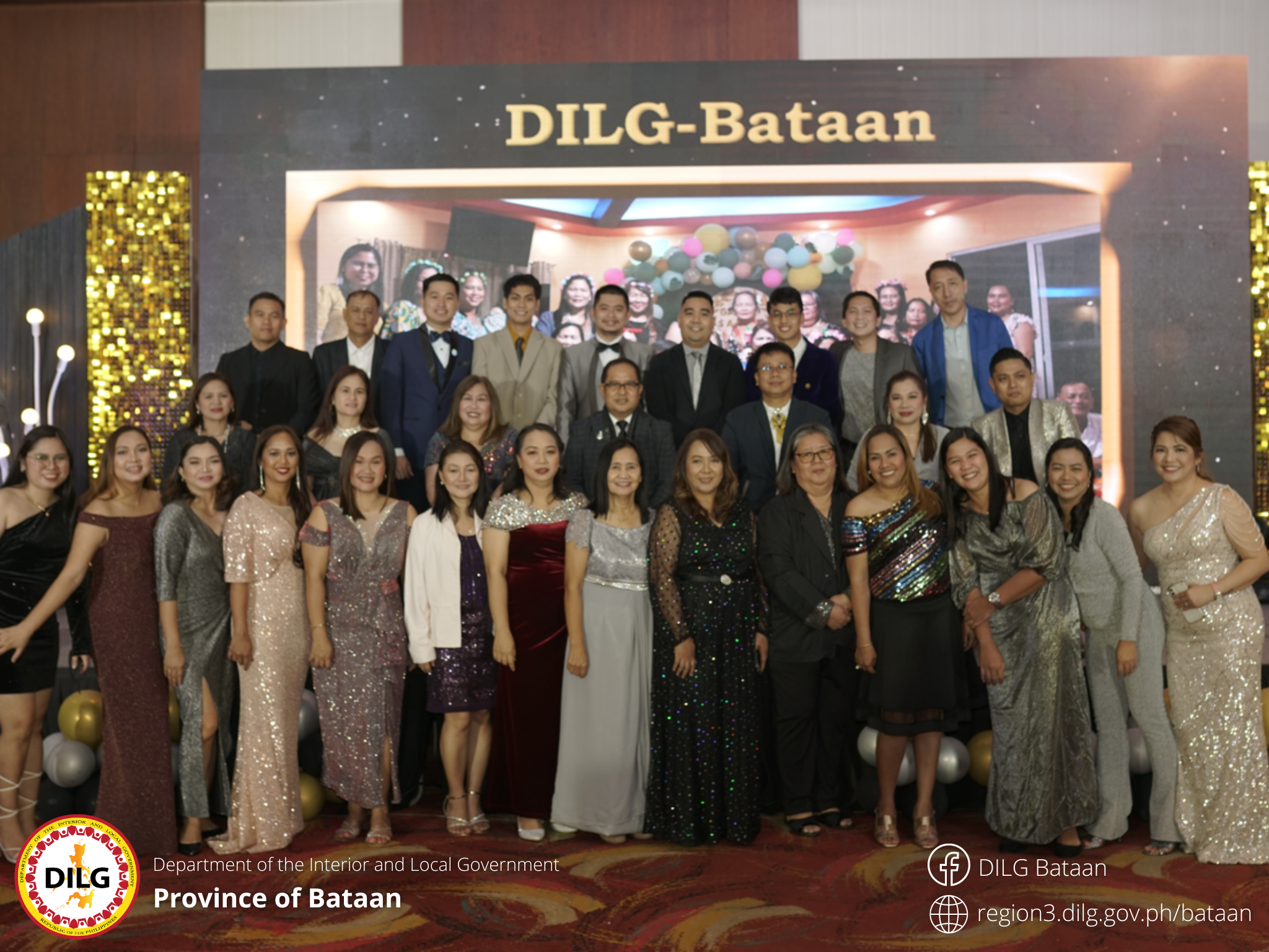 Because three is not enough, make it four!
PROMPT and ACCURATE. Two words to describe how the DILG Bataan Team and its Monitoring and Evaluation Section (MES) proved its dedication and performance in the workplace as we are recognized for the fourth straight year as the DILG Central Luzon's First Place Overall in the Monitoring and Evaluation Division Compliance Monitoring System (MEDCOMS) for the year 2022.
Said recognition was held during the DILG Region 3's Gawad Timpukan on December 19, 2022 at Widus Hotel, Clark, Pampanga. The award which is now also named 'Gawad Tanglaw' means DILG Bataan and its Monitoring and Evaluation Section (MES) achieved the highest overall rating among six other provinces in Region III.
This remarkable feat was also achieved by the team on MEDCOMS 2019, 2020 and 2021.
MEDCOMS is an institutionalized web-based tracking system developed by the Monitoring and Evaluation Division (MED) of DILG Region III to maintain accurate ratings on the timeliness and accuracy of MED reports as a basis of recognition for Provincial/HUC offices.
Heartfelt gratitude and recognition to our C/MLGOOs and all the local government units of Bataan for their prompt and accurate submission of MED reports which significantly contributed to the team's overall performance this year and reinforced DILG Bataan as the Best Provincial Office in the Region.
MES Bataan is headed by Program Manager/MES Chief Allan Don Malonzo, under the support and guidance of Provincial Director Belina T. Herman, CESO V and Cluster Team Leader Yvette Cosio.