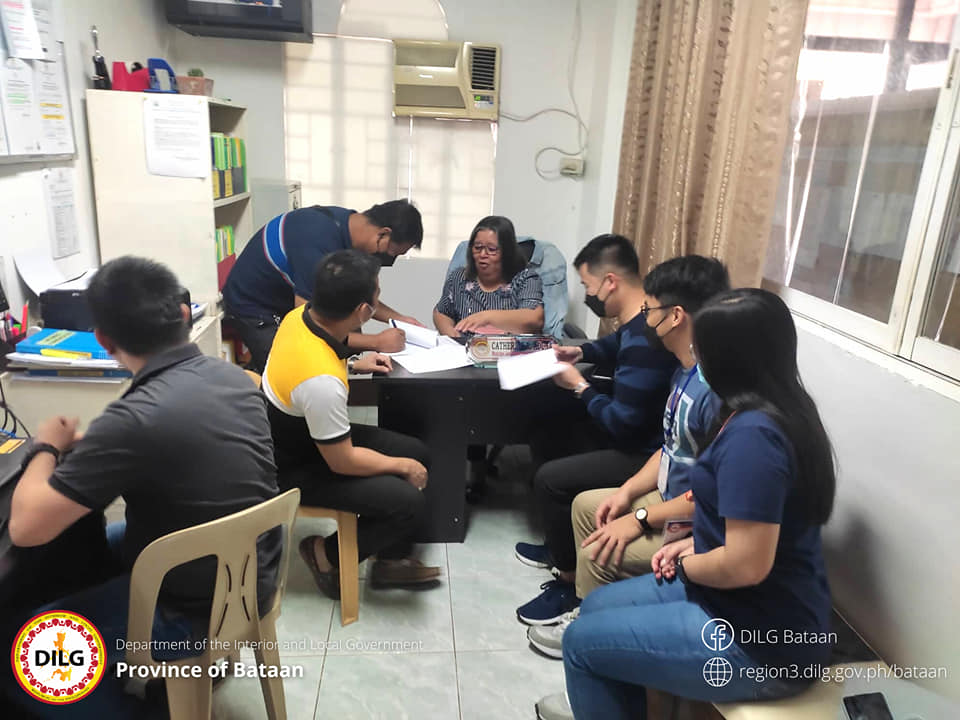 The DILG Bataan Locally-Funded Projects (LFP) Team conducted a series of site inspection and face-to-face meetings with the local functionaries of Abucay, Bagac and Morong on November 16-18, 2022.
The field visits were purposely scheduled to assist the personnel from the Local Engineering and Planning and Development Offices in conducting the Rapid Subproject Sustainability Assessment (RSSA) and in accomplishing the data capture forms for the said tool.
Designed as a means to instill in LGUs a greater sense of accountability and ownership of LFPs, RSSA is used to gauge the sustainability of the recently-completed projects that were funded by the national government.
The results of such assessments can help the LGUs to determine how to minimize the incidences of non-functionality and failure of operations within the intended project lifespan. As a whole, the implementation of the RSSA is projected to contribute to the improvement of local governance and the achievement of sustainability development in our communities.
Composed of civil engineers and program evaluation officers, the DILG Bataan LFP Team revisited at least 17 projects, assessment results of which were then encoded on the RSSA online system. The team is set to conduct another leg of coaching next week for other LGUs of the province.