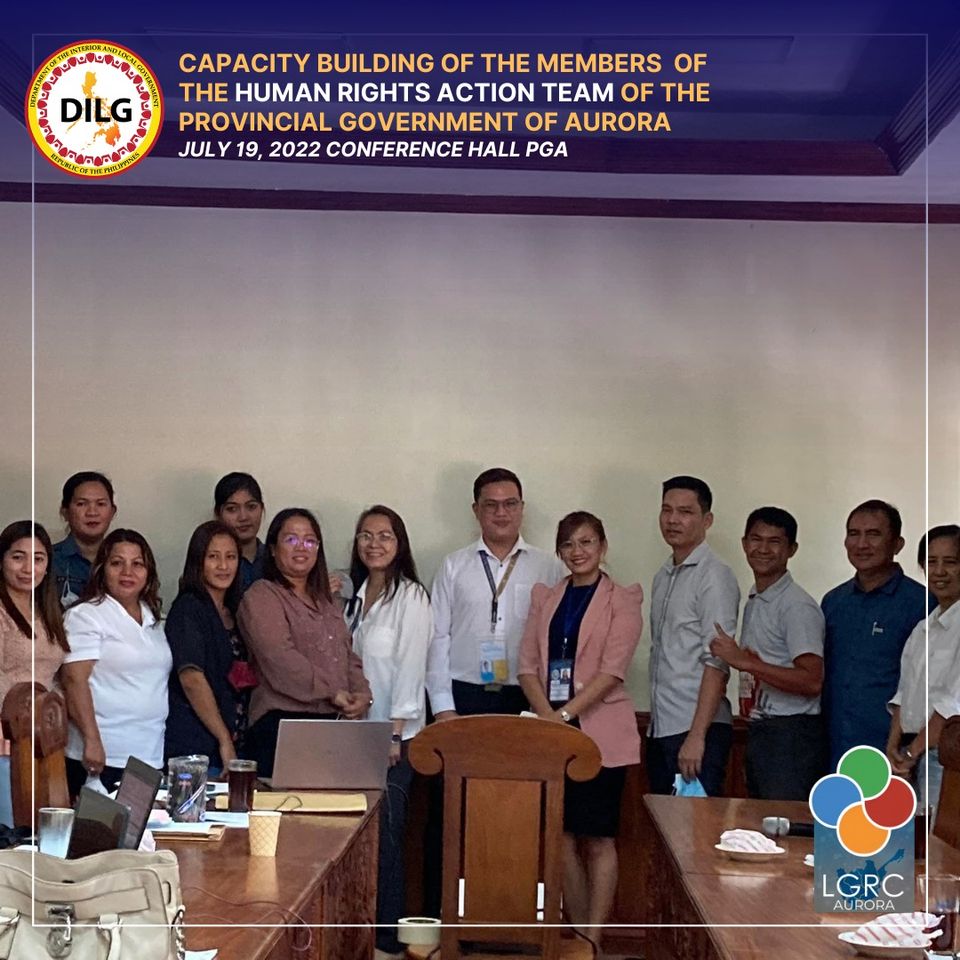 On July 19, 2022, DILG Aurora OIC-PD Ener P. Cambronero, CESE graced the three-day Capacity Building Activity of the Commission on Human Rights for the Provincial Government of Aurora Human Rights Action Team at the Conference Hall, Provincial Capitol, Baler, Aurora.
This is in pursuit of the JMC No. 1, s. 2014, that aims to compose the Human Rights Action Team (HRACT), its duties, and responsibilities from the provincial, municipality and barangay levels. Its main objective is to mainstream human rights through rule of law and access to justice at all levels.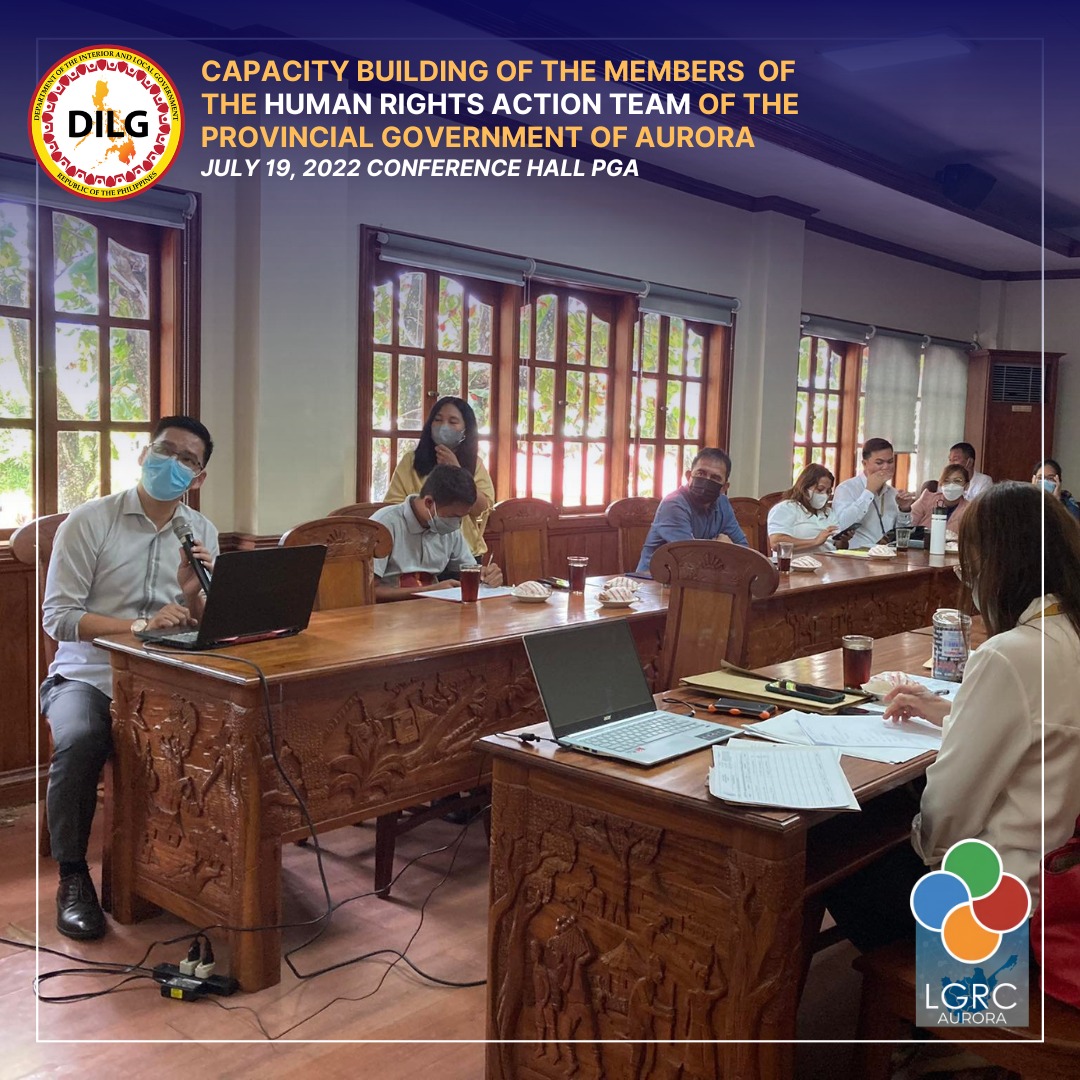 The HRACT shall integrate human rights principles in local legislative and executive actions, and will ensure protection and full realization of all human rights.
In line with this, PD Cambronero discussed the topic of HUMAN RIGHTS IN GOOD LOCAL GOVERNANCE IN THE NEW NORMAL. The talk includes its legal basis; the DILG's role in ensuring the protection of human rights in LGUs; the human rights in the context of Good Local Governance; and Ensuring gender interventions to COVID-19 and the New Normal (JMC 2020-01).