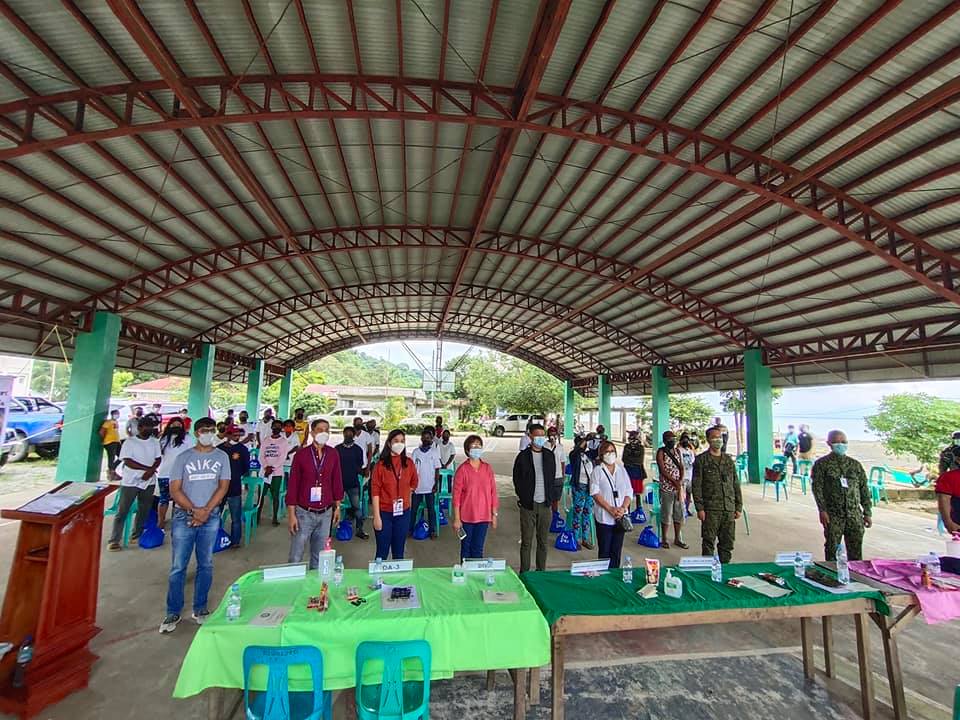 26 former rebels and supporters from Brgy. Cozo in the Municipality of Casiguran, on Friday, June 11, 2021, joined the Region III Regional Task Force ELCAC's conduct of CTG PERSONALITIES WITHDRAWAL OF SUPPORT AND SURRENDER, to signify their official withdrawal of support to the Communist Party of the Philippines-New People's Army (CPP-NPA).
The Regional Task Force to End Local Communist Armed Conflict (RTF-ELCAC) facilitated the peace activity to cater to members or supporters of the communist terrorist group (CTG) who voluntarily surrendered to the government.
National Government Agencies presented their respective programs for the former rebels. One of which is the Enhanced Comprehensive Local Integration Program (ECLIP) of the DILG which is a flagship program of President Rodrigo Duterte's peace and order agenda. It was discussed by LGOO V Florenz Zaira Buenconsejo, representing DILG Aurora Provincial Director, Atty. Ofelio A. Tactac, Jr. CESO V.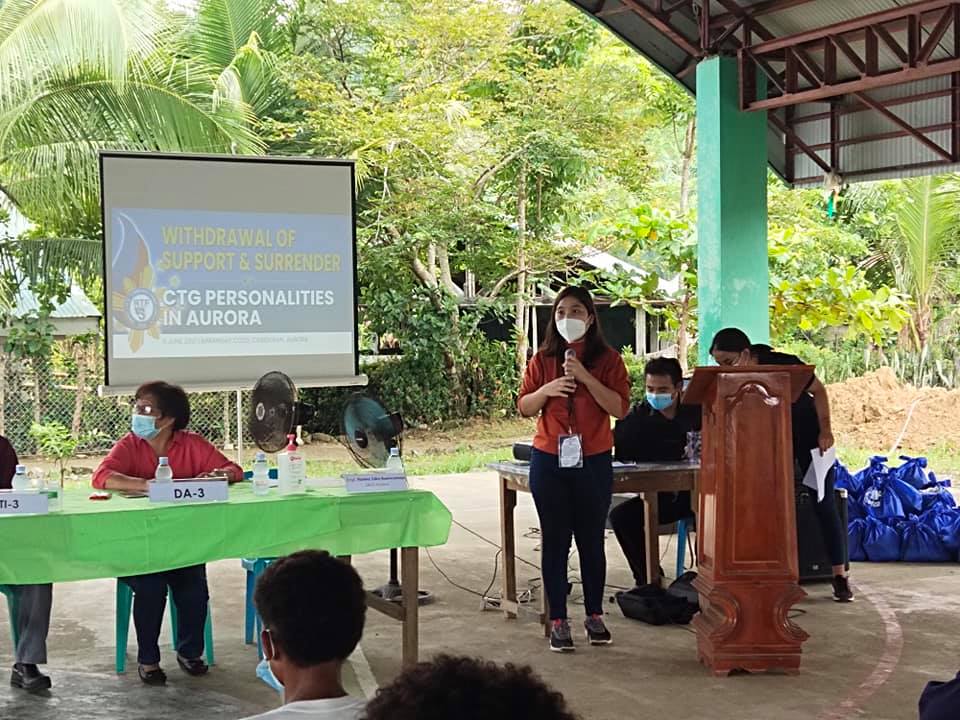 In her message, LGOO V Buenconcesjo encouraged the FRs to be productive members of the community and be involved in government community-support programs.
The peace gathering, facilitated by the joint intervention of the PNP, AFP and NGAs was attended by the following: PLTCOL Christopher M. Bermudez, Chief RIU - 3, IG, PNP; MGEN Abraham Claro M. Casis Ret, Office of the Presidential Adviser on the Peace Process; LTCOL Reandrew Rubio, Battalion Commander, 91st IB; PLTCOL David N. Poklay, Chief, RID, PR03, PNP; PTCOL. Abraham B. Hambon, PNP Aurora PPO; Dir. Ma. Luisa F. De Guzman, Regional Director, NICA-3 & Head, SAKM Cluster, RTF ELCAC 3; Dir. Zenaida Castañeda of DA; Dir. Aldrin Veneracion of the DTI; LGOO VI Jesus L. Vizconde, Jr, MLGOO - Casiguran, Aurora; Gerald Philip DC. Esteves, DILG and representatives from different national government agencies and stakeholders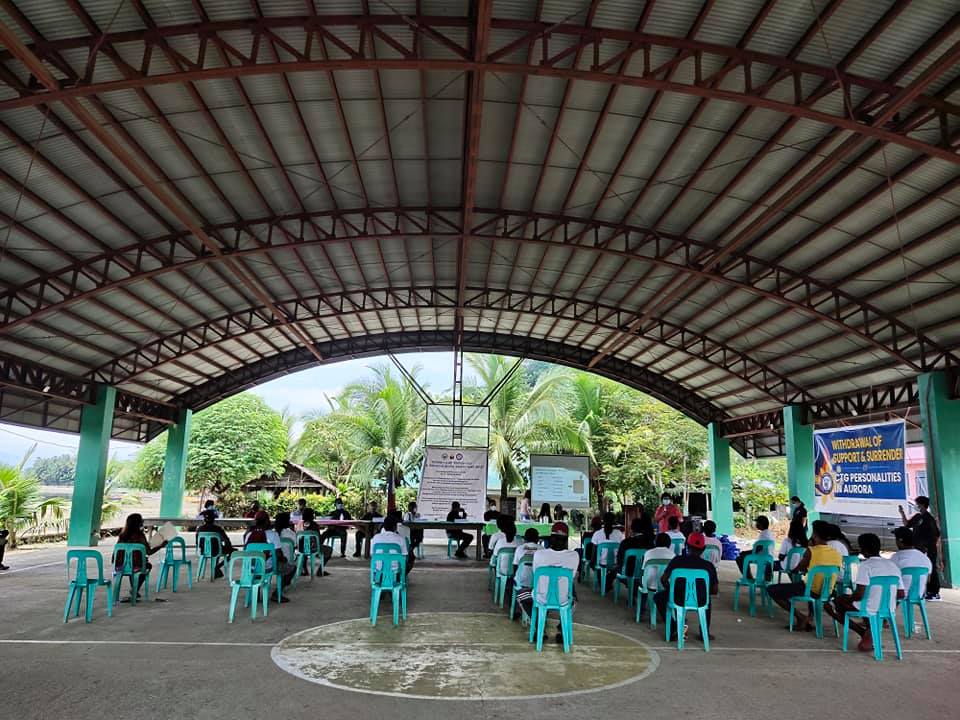 "Because insurgency has been in the country for more than 50 years, ending it is the top priority of this administration to ensure that inclusive development in the rural does not stagnate and that the potential agony that this armed group brings to the people is avoided. All of the agencies in the RTF-ELCAC clusters are working together to achieve the national goal of eliminating the local threat." MGEN ABRAHAM CLARO M CASIS RET, OPAPP said in his message.
Reducing the number of members and supporters of the CPP-NPA by giving them the chance for betterment will not only bring peace to the country, but also the much-needed development, particularly in places where the government has been unable to reach due to dangers presented by the communist terrorist organization.
"The goal is to bring development to our devastated areas, our conflict-affected areas, geographically isolated areas, and poverty-stricken areas, not merely to cease insurgency. Our goal is to achieve progress for everyone, not just a select few," Casis stated.
The highlight of the activity is the FR's signing of the pledge of withdrawal of support to the CPP-NPA and the ceremonial burning of the red's flag.