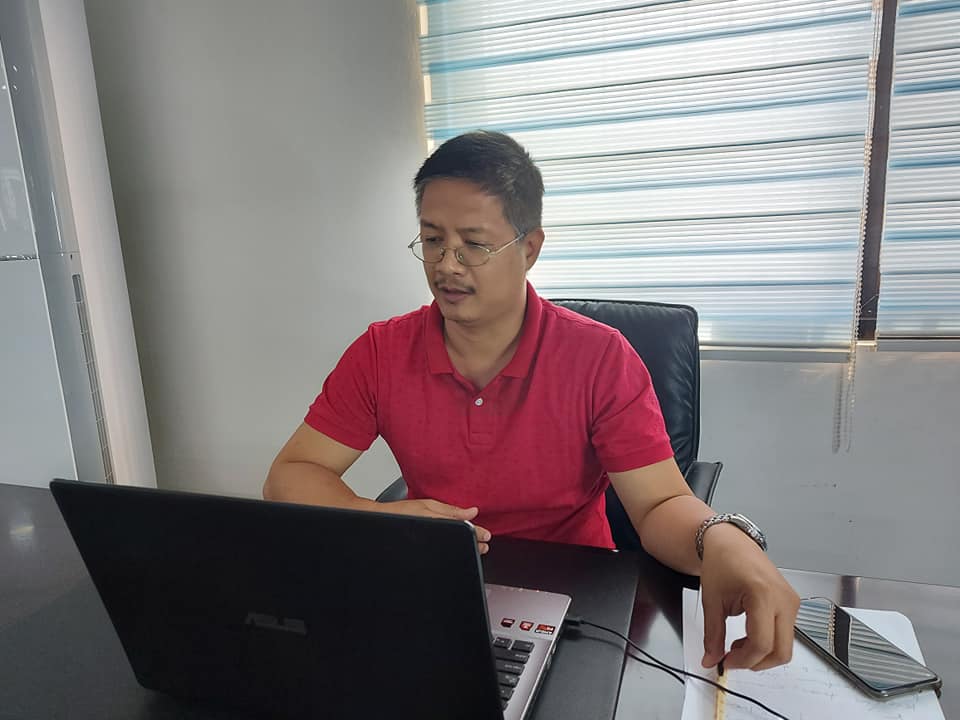 DILG Aurora Provincial Director, Atty. Ofelio A. Tactac, Jr. CESO V, as he extends his congratulatory remark to the Municipality of Casiguran for their successful launching of the Electronic Business Permit and Licensing System, January 04, 2021.
The Municipality of Casiguran, Aurora reached a milestone as it successfully launched its eBPLS last January 4, 2021.
The Electronic Business Permit and Licensing System (eBPLS) establishes a systematic streamlined processing of business permits and licenses. It provides accurate and speedy gathering and management of information that not only makes the application and renewal of business permits and licenses easier but also gives the LGU reliable data in crafting and implementing business related regulations and policies.
The event was done thru virtual or web based conferencing and streamed on Facebook Live taking into consideration the Municipality's strict adherence to health and safety protocols discouraging public gathering. Local Officials headed by Mayor Ricardo Bitong were joined by officials from the Department of Information, Communications Technology (DICT) Region 3, Department of Trade and Industry (DTI) and DILG Aurora.
Mayor Ricardo Bitong, in his message, thanked the DICT, DTI and the DILG for their assistance in the establishment of the eBPLS in the Municipality and highlighted the benefits it will reap from the said system.
DILG Provincial Director Atty. Ofelio A. Tactac, Jr. CESO V stated that the eBPLS will promote and encourage entrepreneurs to open and register their business which is vital to reinvigorate the economy suffering from the pandemic.
The eBPLS implements business processes based on RA 11032 or the Ease of Doing Business and Efficient Government Service Delivery Law (EODB).