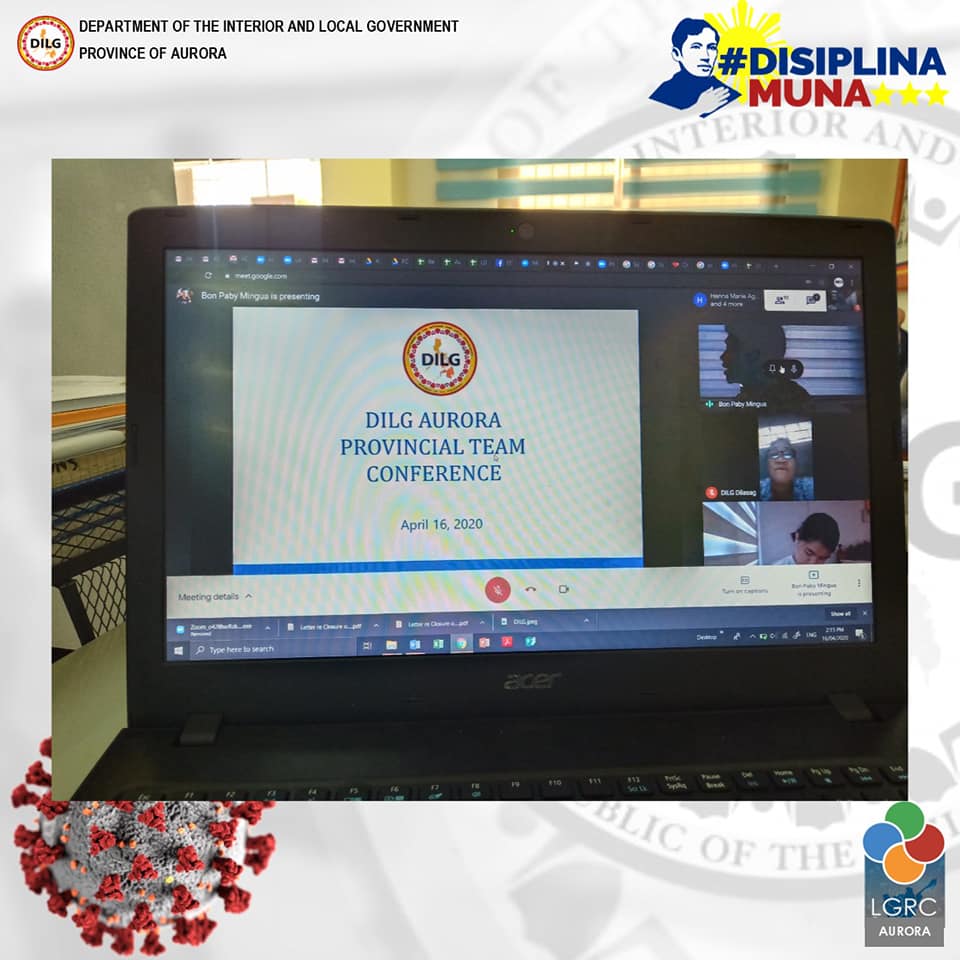 The DILG Aurora Provincial Office, headed by Atty. Ofelio A. Tactac, Jr. CESO V, held its first online staff meeting through Zoom Cloud Meeting, an online platform for video conferencing on April 16, 2020 at the DILG Aurora Provincial Office.
Since the Work From Home (WFH) arrangement has been implemented in the Department, the PO staff and the MLGOOs are in constant open communication with the available online media paltforms like Facebook and Messenger to ensure the continuous monitoring and compliance of all Local Government Units. The Department has also encouraged its Field Offices to maximize the use of online technology through electronic mails, social media and video conferencing via online platforms.
During the meeting, Atty. Tactac, along with the Section Chiefs reminded the staff on the different schedules of reporting, explained the monitoring systems to have one and same understanding, and directed to maintain an open coordination and be available on urgent matters or as need arises, i.e. Report on Contact Tracing, DRRM Fund Utilization and many others.
The Zoom Cloud meetings shall also be used from time to time to conduct meetings and to closely coordinate with the team.