In line with the 12th Cityhood Charter Anniversary dubbed as "Kaganapan" of the City of San Fernando, City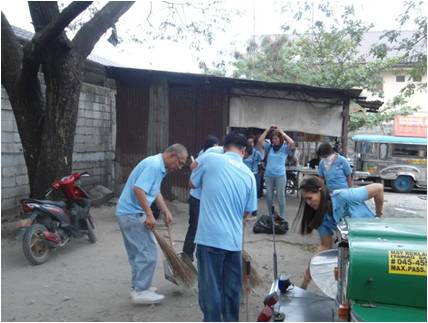 Mayor Oscar Rodriguez encouraged National Government Agencies, Barangay Officials, Schools and Business Establishment to join in the citywide clean-up day on February 1, 2013 at 6:00 AM-9:00 AM. This activity was aimed to inculcate in the minds of people to promote clean and green environment.
DILG Pampanga Provincial Staff and Field Personnel joined the citywide clean-up day in their designated area at PLDT grounds, Barangay Sto. Rosario, City of San Fernando. This activity was a massive simultaneous event to raise the awareness of the constituents in keeping a clean and healthy environment and at the same time headed to the desire of the City Government to qualify in the Guiness Book of World Records which targeted at least 200,000 participants.