Details

Category: Uncategorised
Hits: 807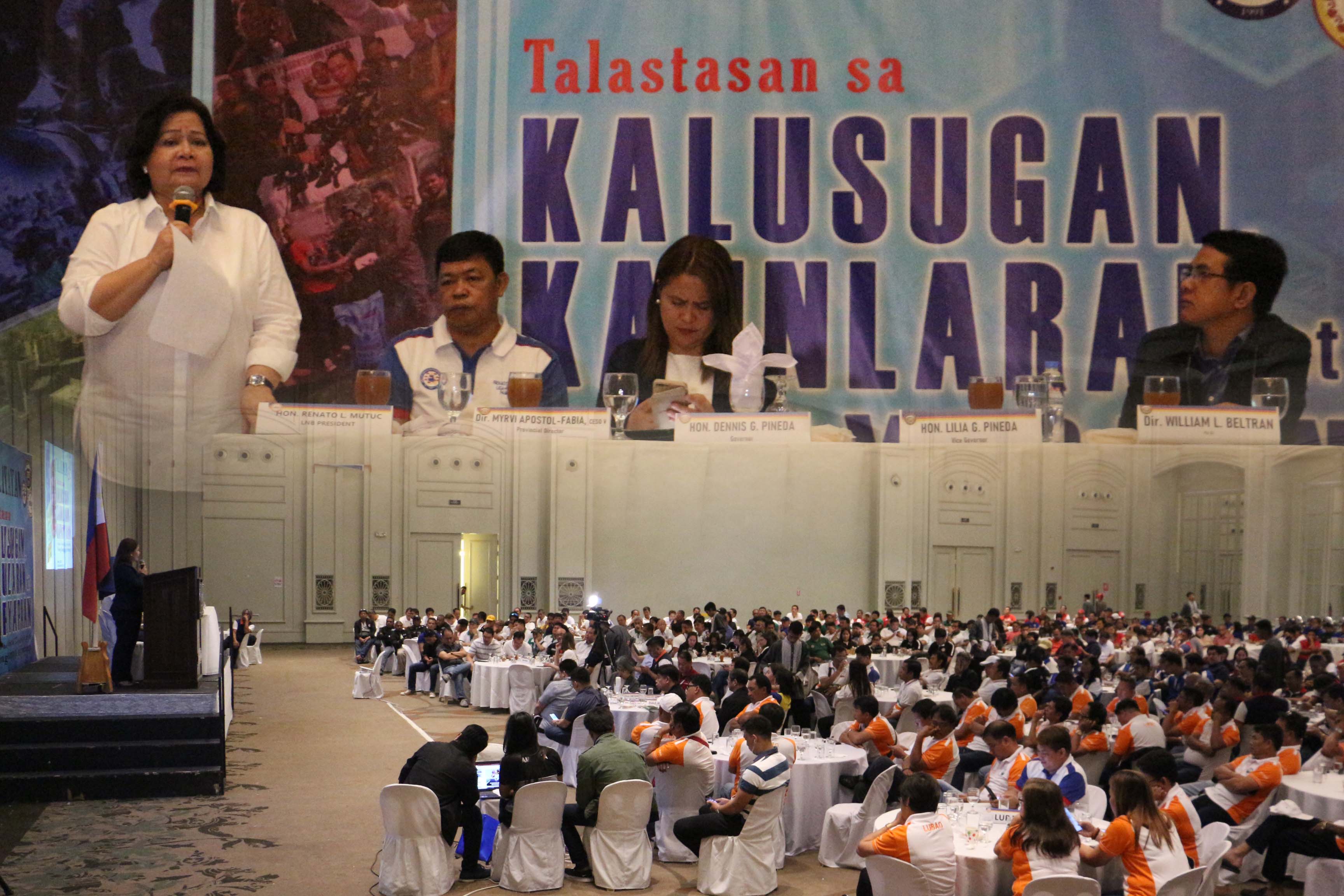 In pursuit of furthering good local governance, the Provincial Government of Pampanga, in coordination with the DILG and various national government agencies, spearheads a forum of all Punong Barangays in the province dubbed as TALAKAYAN: Talastasan sa Kalusugan, Kaunlaran at Kapayapaan today at the ASEAN Convention Center, Clarkfield, Pampanga.
Major Presidential Directives are the focus of dicussion which include Ease of Doing Business, Road Clearing, Retooled Community Support Program (RCSP), 2019 Novel Coronavirus, Drug Clearing situation, and other updates from the LTO, DAR, TESDA, and DOLE.
The activity is expected to orient the Punong Barangays on their tasks and functions in these issues for them to effectively serve and lead their respective communities.
Details

Category: Uncategorised
Hits: 1420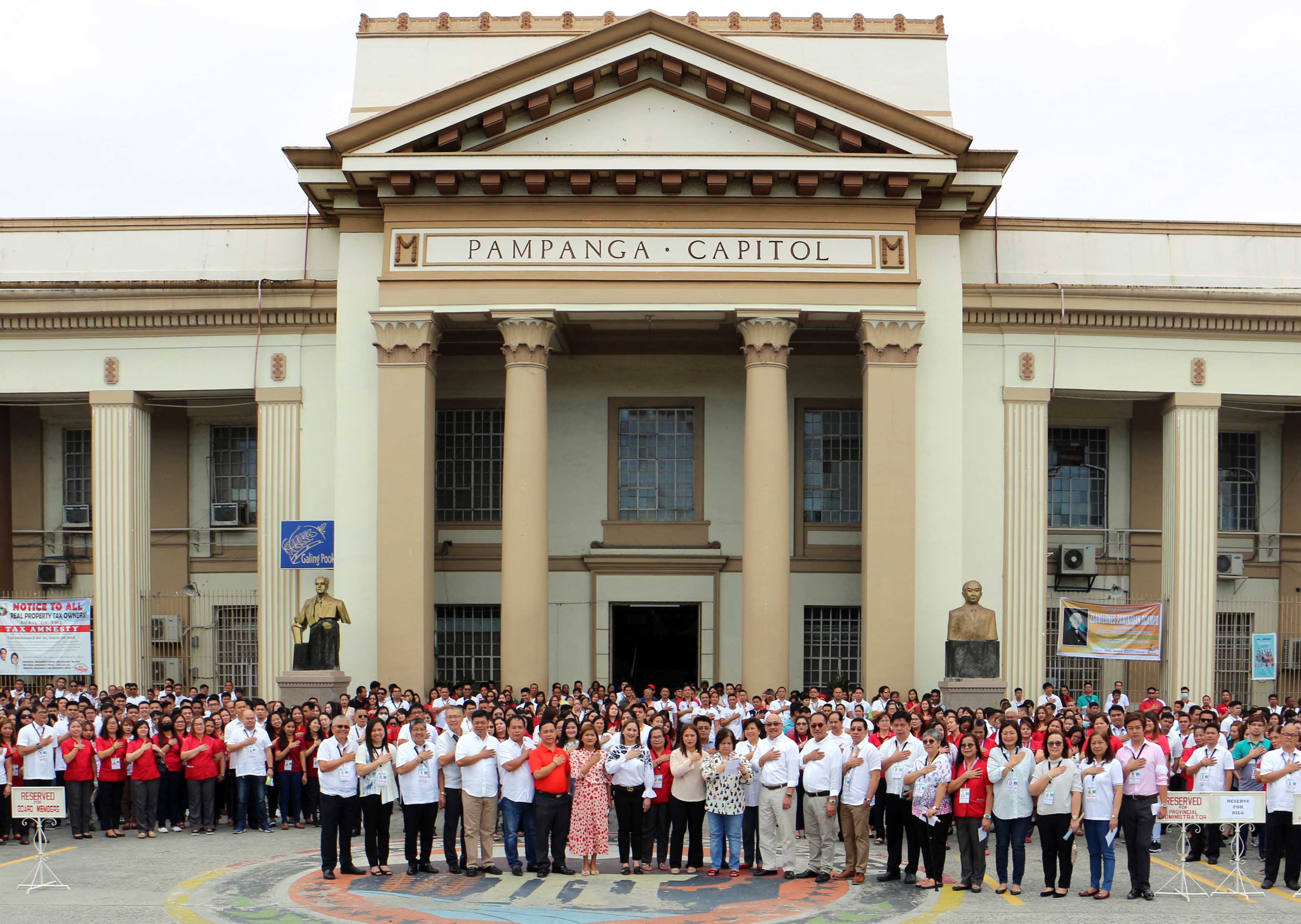 The Provincial Government of Pampanga, in partnership with the DILG Pampanga, rolled out the Department's nationwide Disiplina Muna advocacy during the Monday flag raising at the Capitol Compound.
With the primary goal of instilling discipline among Filipinos, the campaign advocates for citizen participation in creating lasting change that would pave the way for national and inclusive growth.
A rundown of the DILG MC 2019-181, which enjoins all LGUs and DILG-attached agencies to undertake advocacy activities that will promote a culture of discipline among Filipinos and sustain the gains achieved in the implementation of various national programs including the road clearing in LGUs, was briefly discussed before participants.
Present to show their support to the campaign were Vice Governor Lilia "Nanay" Pineda and the Sangguniang Panlalawigan members. They were joined by PD Myrvi Apostol-Fabia and the DILG Pampanga personnel.
Prior to the official launch, the Disiplina Muna campaign is already being promoted and implemented in the province through its cities and municipalities, where tarpaulins and signages are posted in conspicuous spaces.
Details

Written by

Candy Veneracion

Category: Uncategorised
Hits: 667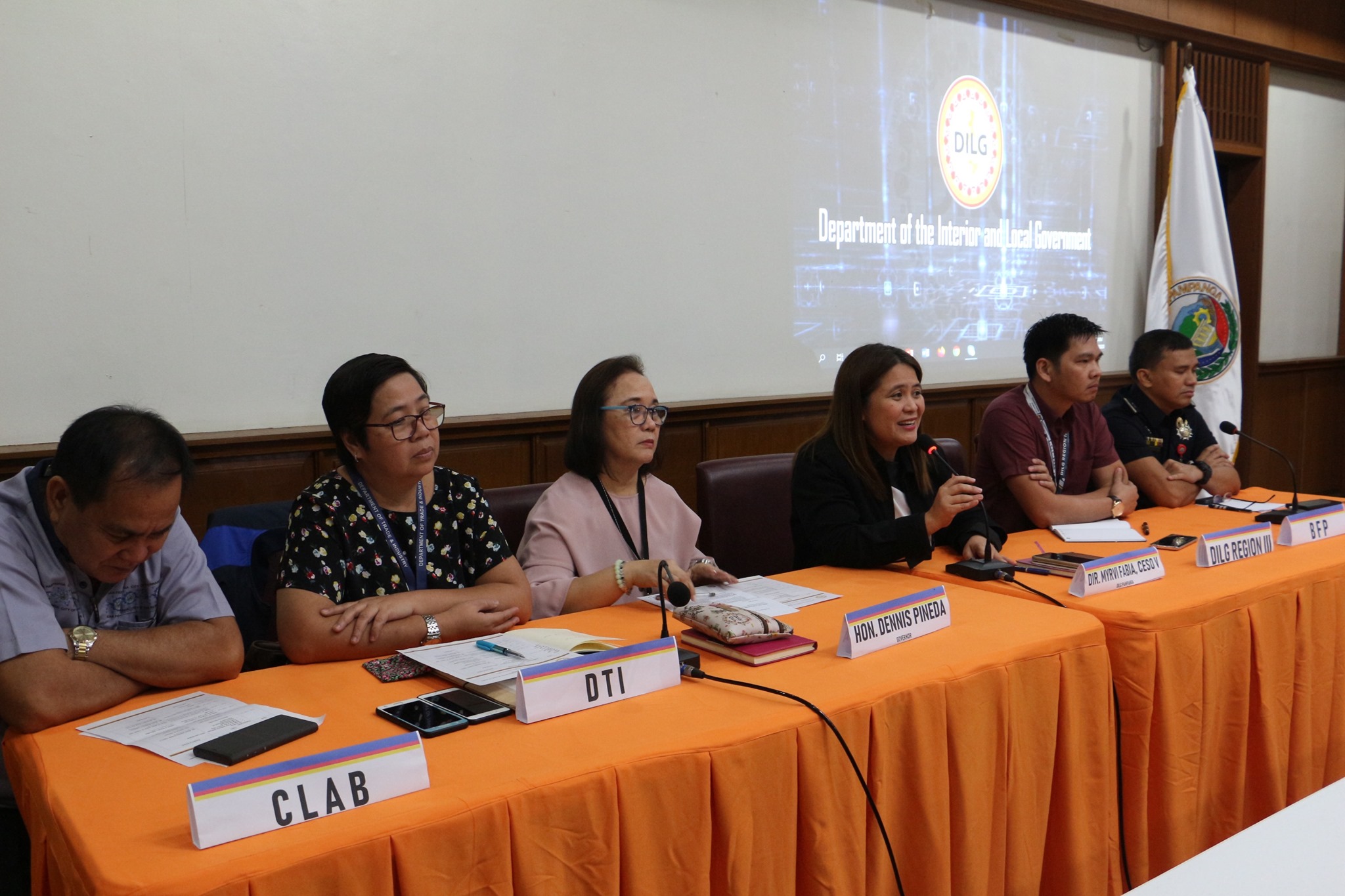 The DILG Pampanga, in close partnership with the Provincial Government, convened the city and municipal treasurers and BPLOs today, January 30, 2020, to discuss the implementation of the RA 11032 otherwise known as the Ease of Doing Business and Efficient Delivery of Government Services Act of 2018 at the local level.
Amplifying its efforts to help LGUs fast track business-related transactions, the Provincial Office facilitated the discussion-conference, which primarily served as a venue for participants to raise any concerns or issues that hamper their efforts in establishing a more efficient and streamlined licensing and permitting process.
In her message, Provincial Director Myrvi A. Fabia expressed her gratitude to the Provincial Government for their eagerness and commitment to adhere to the law as well as assist LGUs in achieving 100% compliance. She urged LGUs to institute reforms that will create a conducive business environment for its clients and ensure that permits and licenses are issued timely to avoid penal sanctions.
Invited as resource speakers were representatives from the Region 3-Capability Development Division led by its Division Chief Ener P. Cambronero and Assistant Division Chief Lee Allen Pineda, DTI's Rhia Laxa, BFP Chief Inspector Roderick Marquez, PABLO President Joseph Garcia and LEIPO Engr. Lulu Alingcastre.
In the afternoon, DICT's Kristine Velasco and Marielle Bermas presented an overview of the eBPLS and encouraged LGUs that are not yet fully automated to avail the system as one way to complement its reforms for an efficient and streamlined business process.