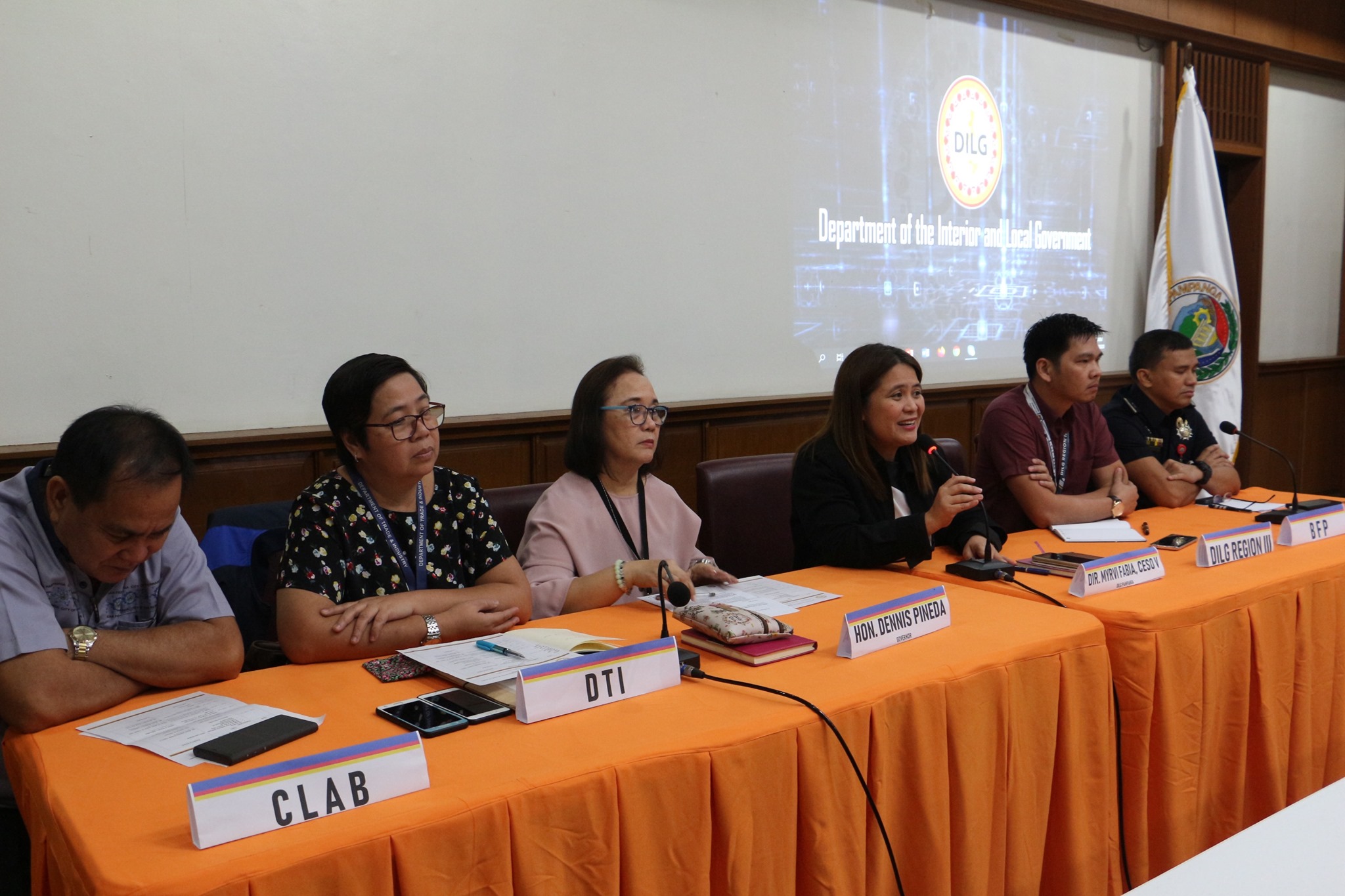 The DILG Pampanga, in close partnership with the Provincial Government, convened the city and municipal treasurers and BPLOs today, January 30, 2020, to discuss the implementation of the RA 11032 otherwise known as the Ease of Doing Business and Efficient Delivery of Government Services Act of 2018 at the local level.
Amplifying its efforts to help LGUs fast track business-related transactions, the Provincial Office facilitated the discussion-conference, which primarily served as a venue for participants to raise any concerns or issues that hamper their efforts in establishing a more efficient and streamlined licensing and permitting process.
In her message, Provincial Director Myrvi A. Fabia expressed her gratitude to the Provincial Government for their eagerness and commitment to adhere to the law as well as assist LGUs in achieving 100% compliance. She urged LGUs to institute reforms that will create a conducive business environment for its clients and ensure that permits and licenses are issued timely to avoid penal sanctions.
Invited as resource speakers were representatives from the Region 3-Capability Development Division led by its Division Chief Ener P. Cambronero and Assistant Division Chief Lee Allen Pineda, DTI's Rhia Laxa, BFP Chief Inspector Roderick Marquez, PABLO President Joseph Garcia and LEIPO Engr. Lulu Alingcastre.
In the afternoon, DICT's Kristine Velasco and Marielle Bermas presented an overview of the eBPLS and encouraged LGUs that are not yet fully automated to avail the system as one way to complement its reforms for an efficient and streamlined business process.