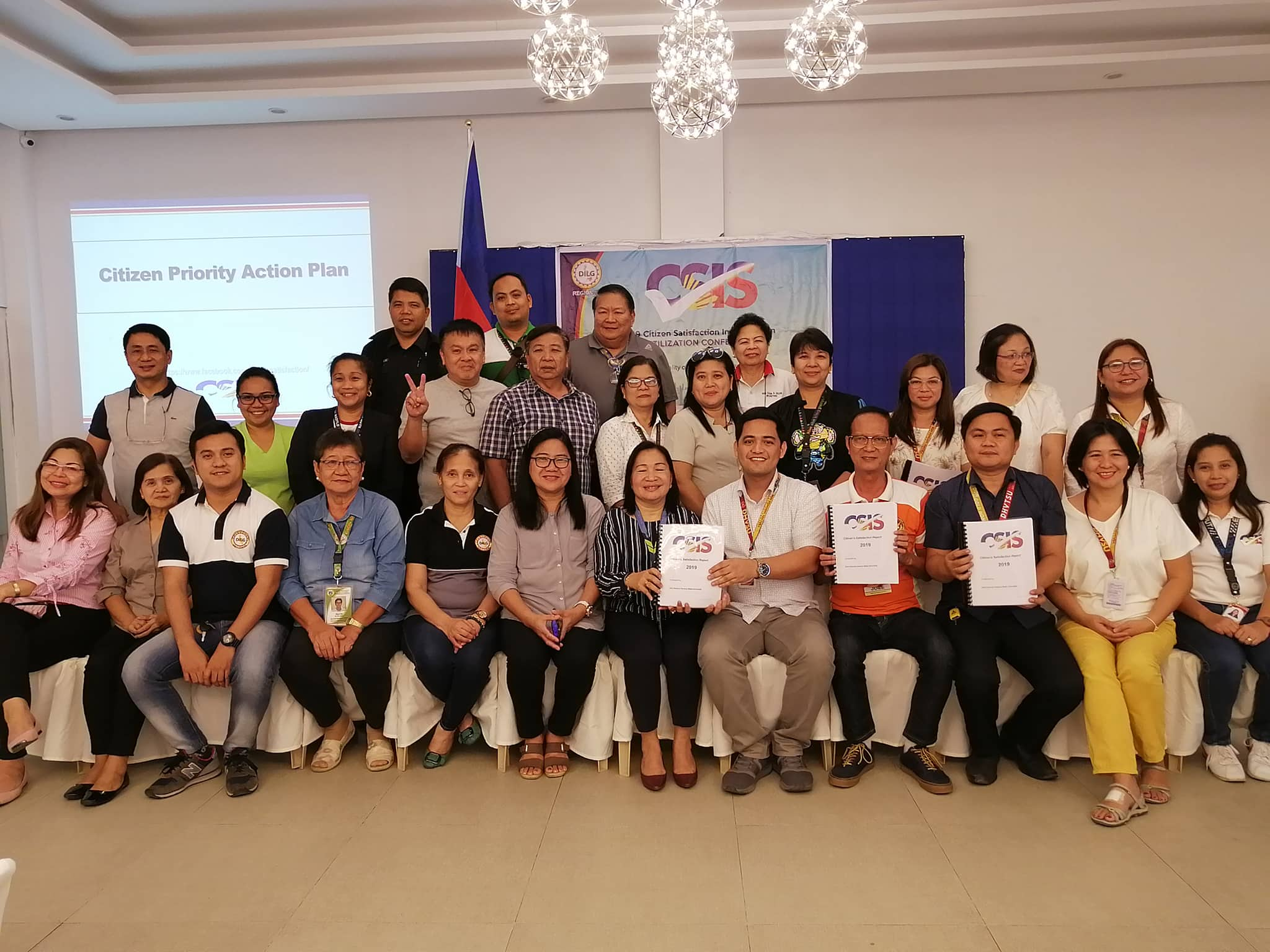 The Municipality of Floridablanca garnered an overall High Satisfaction rating across all seven service areas as the results showed during the conduct of the Utilization Conference of the 2019 Implementation of the Citizen Satisfaction Index System held on January 23, 2020, at La Blanca Resort in this town.
The report, which affirms the LGU's thrust of prioritizing the general welfare of its constituents, was first presented last January 21 before the local officials and department heads of the LGU headed by Mayor Darwin Manalansan and Vice Mayor Michael Galang. Members of the CSIS Team of Don Honorio Ventura State University, DILG Pampanga's partner LRI, discussed the outcomes in each service area and gave recommendations which the Municipality may adopt to further raise the bar of excellence in public service.
Vice Mayor Michael Galang expressed his gratitude to everyone involved in the CSIS implementation and noted that the positive results of the report reflect the accomplishments and steadfast efforts of the LGU in implementing local government programs.
Floridablanca's exemplary performance through the years has been recognized by the DILG with the SGLG award for five consecutive years.
The CSIS is a feedback mechanism that evaluates citizens's perception on the LGU's delivery of basic services and gauges their awareness, use and overall satisfaction. It is implemented by DILG in partnership with Local Research Institutes using data collection through face-to-face interviews and surveys.
Floridablanca is the first target LGU in the region to conduct the 2019 CSIS Utilization Conference this year.