Details

Written by

DILG Nueva Ecija

Category: Uncategorised
Hits: 8218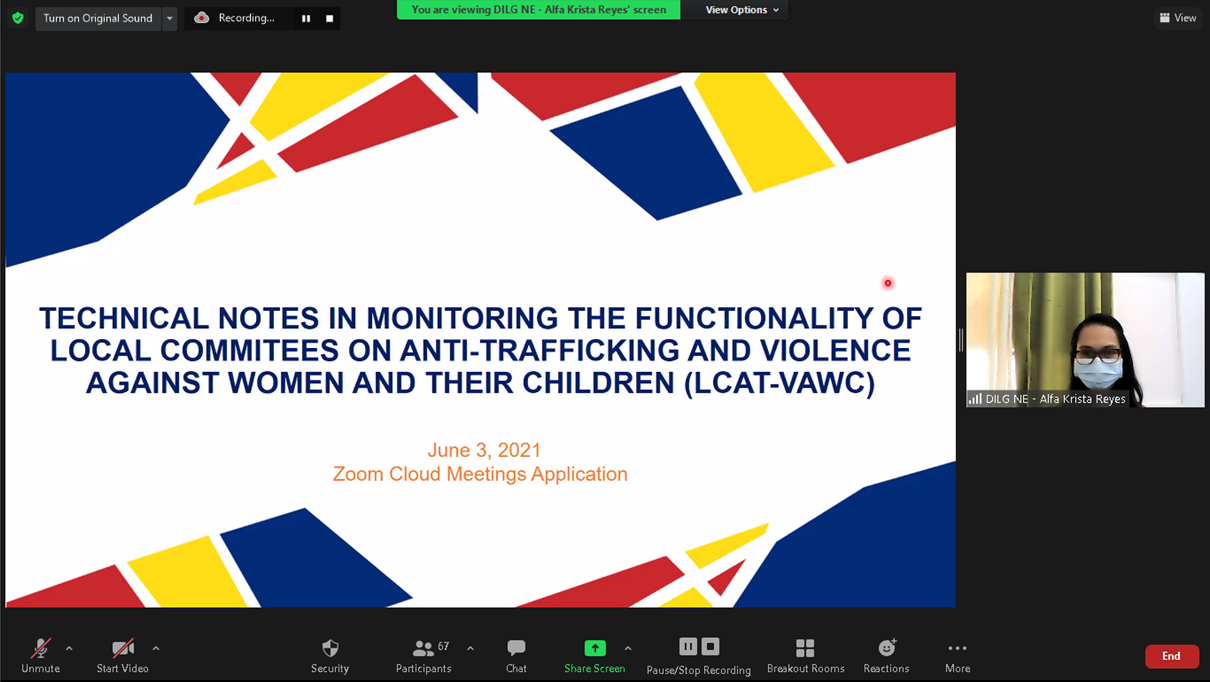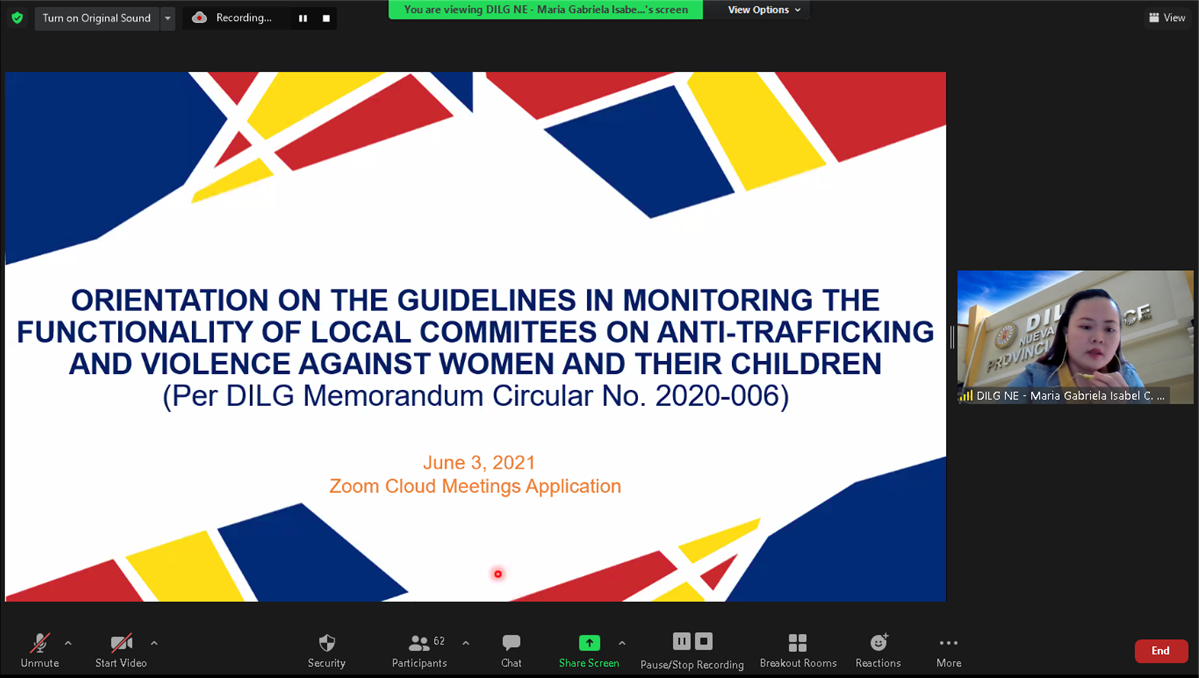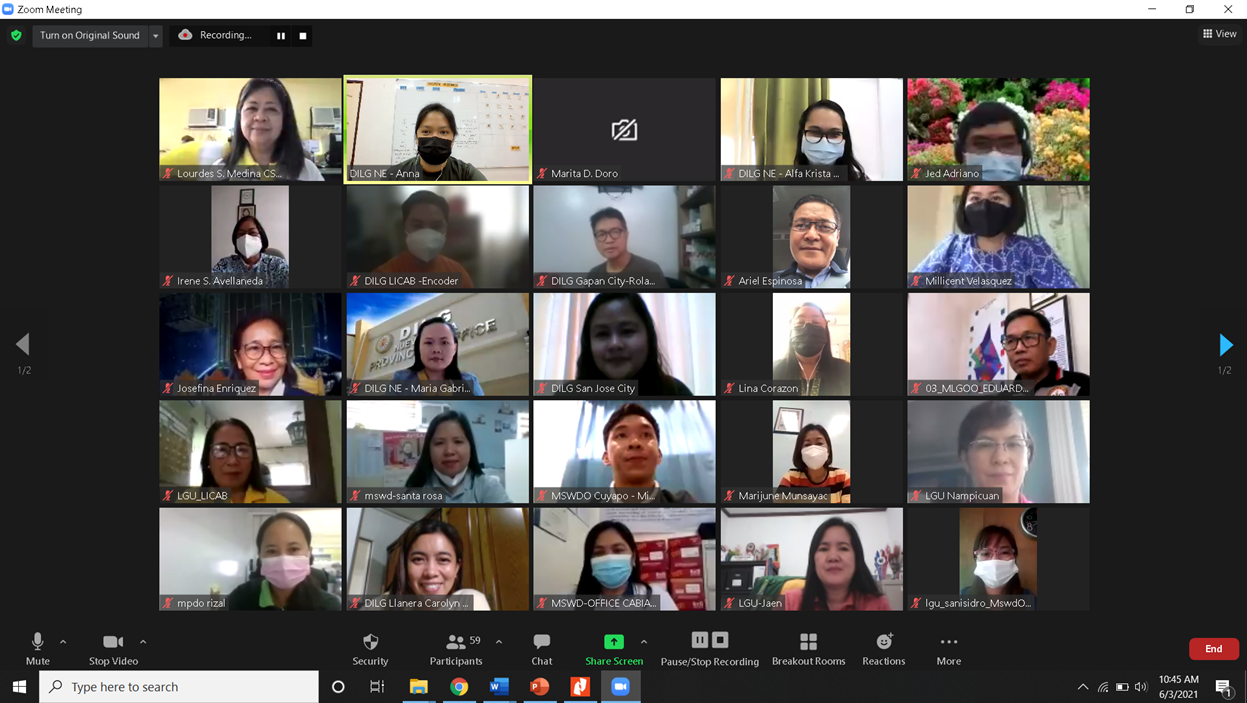 DILG Nueva Ecija has conducted a Provincial Orientation on the Guidelines in Monitoring the Functionality of Local Committees on Anti-Trafficking and Violence Against Women and their Children (LCAT-VAWC) on June 03, 2021 via Zoom Platform. It was attended by the DILG City and Municipal Local Government Operations Officers and Provincial, City and Municipal Social Welfare Development Officers of each LGU in Nueva Ecija.
Program Manager - LGOO VI Alfa Krista C. Reyes emphasized that the purpose of the activity is to ensure the uniformity in understanding of LGUs in the guidelines and documentary requirements to be submitted by the LGUs to the Regional and Provincial Inter-Agency Monitoring Teams for the CY 2019 and 2020 LCAT-VAWC functionality assessment.

LGOO II Maria Gabriela Isabel C. Bernardez presented the legal basis for the assessment and the various LCAT-VAWC related Joint Memorandum Circulars of the Department and its purpose. She also gave an overview of the composition for Areas of Assessment of LCAT-VAWC comprising of 10% for Organization, 10% for Meetings, 30% for Policies, Plans and Budget and 50% for Accomplishments.
LGOO VI Alfa Krista C. Reyes profoundly discussed the technical notes in monitoring the functionality of LCAT-VAWC and presented the official timeline for the assessment.
The LCAT-VAWC Functionality Assessment signifies the progressive governance that must be entrenched in every LGU even in these trying times.