Details

Category: Public Education Program Facility
Hits: 1496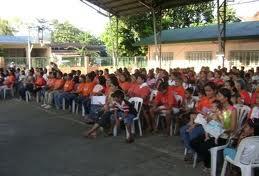 Proclamation No. 260, dated September 30, 2011, issued by President Benigno S. Aquino III, declares that the last Saturday of March and the second Sunday of October 2011, and every year thereafter as Barangay Assembly Days.

This year, the Barangay Assembly Day for the first semester of CY 2012 is set on March 31, 2012 as stated in Memorandum Circular No. 2012-29, dated February 10, 2012, issued by DILG Secretary Jesse M. Robredo.