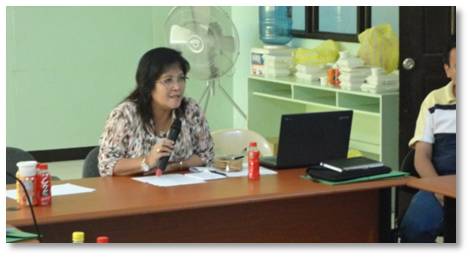 DILG Region 3, thru its Regional Sanggunian Information System (SIS) Focal Persons, had trained Provincial Technical Assistance Teams (PTATs) in an activity dubbed as SIS Training of Trainors held on January 29, 2013 at DILG Regional Office III Conference Room, City of San Fernando, Pampanga. It was aimed to ensure the implementation of Legislative Tracking and Performance Monitoring Project (LTPMP) through the installation of SIS in all LGUs regionwide.
RD Florida M. Dijan, in her inspirational message, motivated the participants to perform their duties well. She also encouraged them to raise issues and concerns regarding the implementation of the project.
On the other hand, ARD Abraham A. Pascua discussed the rationale of the activity. He remarked that through this activity, provinces will be involved in cascading the various programs and projects of the Department particularly the LTPMP-SIS Technology.
OIC-CDD Martin Porres B. Moral discussed the overview of the activity. He stressed that the Regional Management now shifts from demand driven targeting to direct marketing of projects to LGUs such as SIS.
LGOO V Mariel V. Estacio, presented the gaps of Legislative Tracking and Performance 2011 LGPMS Results, Updates and Accomplishments on SIS, and Overview of LTPMP-SIS.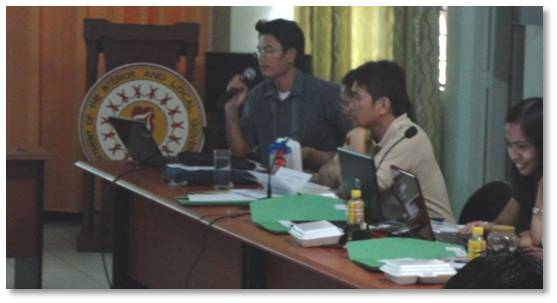 LGOO V Jeffrey S. Manalastas explained the procedures on SIS Installation. He shared information on the frequently encountered problems on SIS as well as the remedies and solutions to be done. He also facilitated the Hands-on Training for the participants in order to familiarize themselves on the operations of the system.
Action planning was administered in order to ensure the commitments of each and every SIS PTATs in the successful implementation of the project.