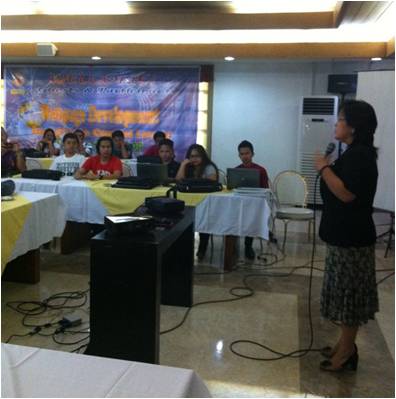 The second school of the LGU Webpage Development Training-Workshop was conducted on March 19-21, 2013 at Maharajah Hotel, Angeles City. It was attended by thirty six (36) participants who are Information Technology (IT) capable from nineteen (19) participating LGUs in the region. The overwhelming interest of local government units (LGUs) to have their respective official website has put forward the need to address this concern and conduct said activity.
RD Florida Dijan, in her message, stressed that the website is one of the tools in the modern age today where relevant information about an LGU can be introduced not only to respective locality but also to the country and to the whole world as well. She said that DILG will conduct follow-through activities on this project.
Hands-on workshops included modules on how to create a website using Joomla as the development tool. IT industry represented by Mr. Carlo Garcia, Senior Project Manager of My Creative Panda Web Design and Development Consultancy Services and his technical staff served as resource persons during the three-day training.
LGOO V Jeffrey Manalastas, OIC-Asst. CDD Chief facilitated the training needs assessment for the participants in terms of further enhancing their skills on Information and Communication Technology (ICT). He stated that the DILG will develop more training packages to address the continuing needs and demands of LGUs particularly in terms of IT skills enhancement. He further explained the mechanics of the Action Planning on the next steps to be undertaken by the LGUs towards the full development and on-line publication of respective website.
It is targeted that through this project, LGUs in Central Luzon shall be able to develop and publish their own official websites.