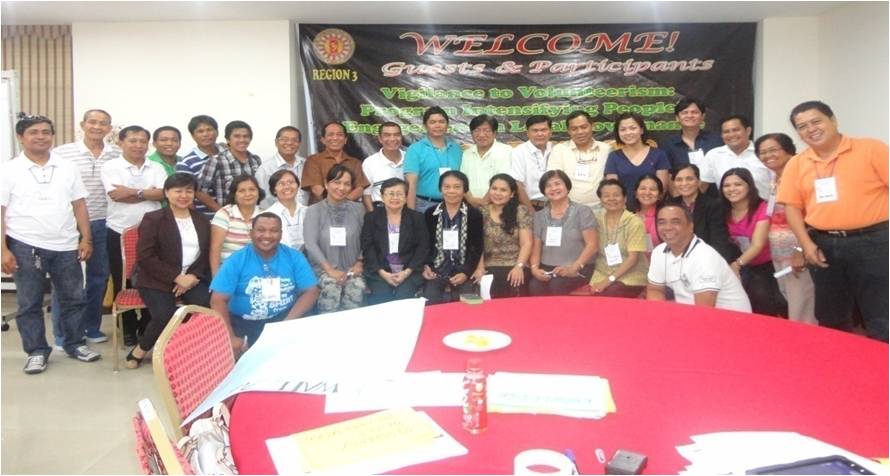 DILG Region 3, in partnership with the Local Government Academy (LGA), conducted a Seminar-Workshop entitled, "Vigilance to Volunteerism: A Program Intensifying People's Engagement in Local Governance (V2V: PIPELOG)".  The first and second batches of the activity were held on November 15-16, 2012 and November 26-27, 2012, respectively at Oxford Hotel, Clarkfield, Pampanga.
    The objective of the activity was to ameliorate the current local development by incorporating the participation of the Civil Society Organization (CSOs) in local government structure.  It also aimed to further strengthen the involvement of the Non-Government Organization (NGOs) or Civil Society Organizations (CSOs) in the Local Special Bodies (LSBs).  It focused on the four code-mandated LSBs namely, Local Development Council (LDC), Local School Board (LSchB), Local Peace and Order Council (LPOC), and Local Health Board (LHB).  Participants from various CSO organizations in the region attended the two-day activity.
   
   The V2V PIPELOG roll-out is designed to address the seeming gaps in functionality and capacity and other structural deficits.  Moreover, it was instituted in pursuit of more efficient and responsive allocation of resources and delivery of basic social services and to capacitate the LSBs on participatory governance, national thrusts and good practices.