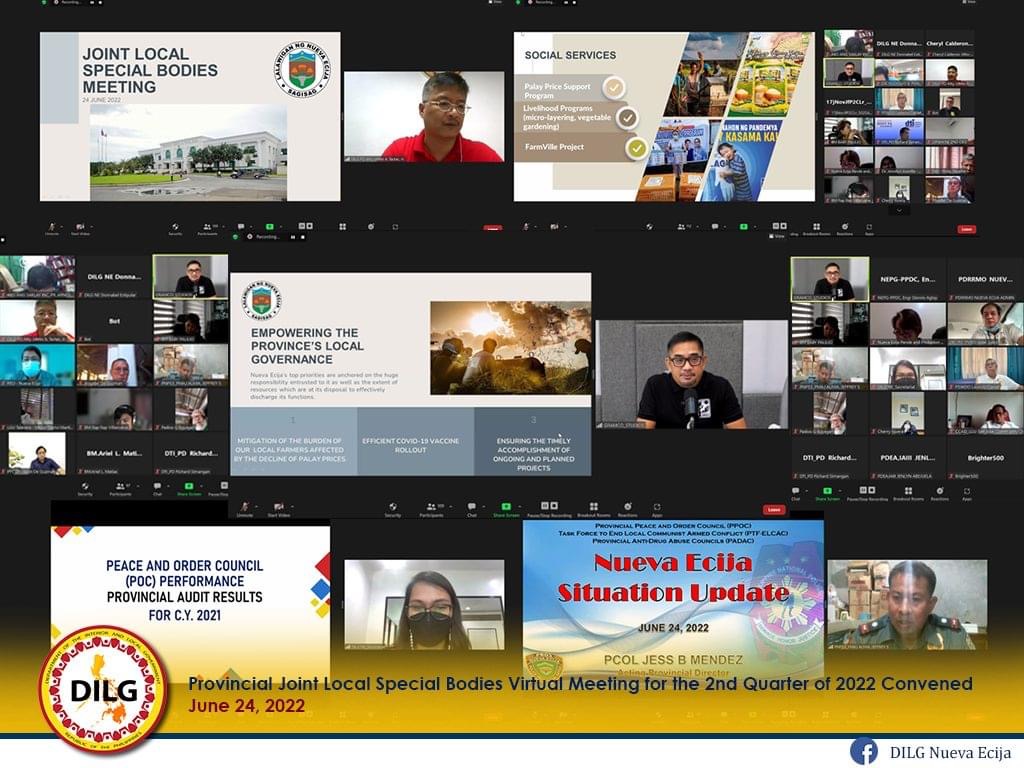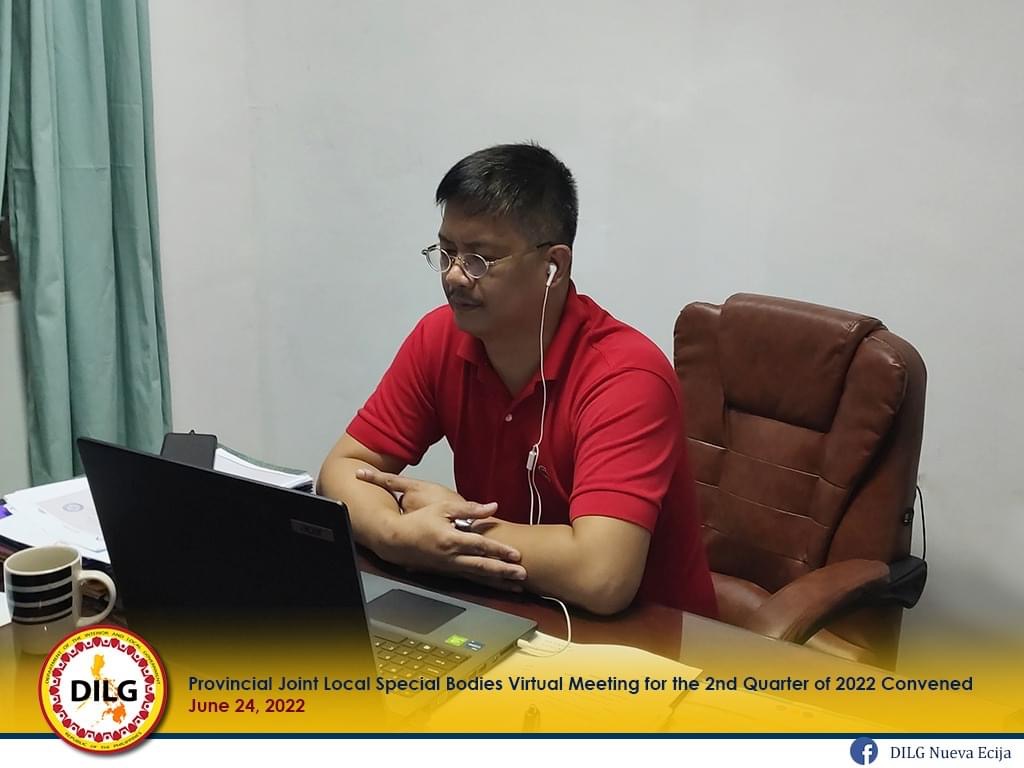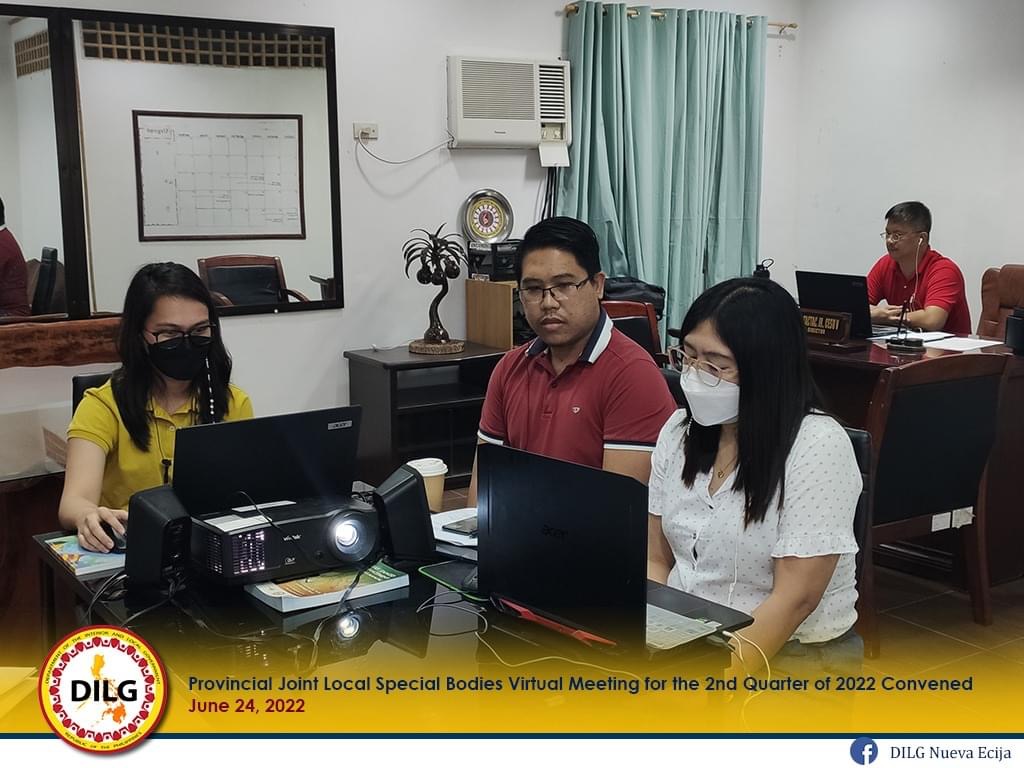 On June 23, 2021, the Nueva Ecija Provincial Peace, and Order Council (PPOC), Provincial Task Force to End Local Communist Armed Conflict (PTF-ELCAC), and Provincial Anti-Drug Abuse Council (PADAC) successfully conducted its 1st Quarter Joint Meeting via Zoom meeting application.
Governor Aurelio M. Umali, Chairperson of these local special bodies, presided over the meeting. The said meeting was attended by regular members of the councils, including the National Government Agencies (NGAs) and the accredited Civil Society Organizations (CSOs), and Department Heads of the Provincial Government of Nueva Ecija.
In his opening message, Governor Umali stated that the purpose of the meeting is in compliance with the provisions of the Local Government Code as the local special bodies were mandated to conduct the meetings. He also mentioned that the election has just been concluded and is about to get a fresh start. As he said, "Everybody is expected to readily start with the programs and projects to serve our respective constituencies."
Thereafter, the updates on the CY 2021 POC Provincial Audit Results, Peace and Order Situation, Barangay Drug Clearing, and community-based drug rehabilitation programs were presented by LGOO VI Alfa Krista C. Reyes, Program Manager of DILG Nueva Ecija, PMAJ Jeffrey S. Alivia, Chief Provincial Operations Management of NEPPO, IA3 Jenlyn R Abejuela of the Philippine Drug Enforcement Agency (PDEA), and Fr. Arnold M. Abelardo of Ako ang Saklay, respectively.
After all the presentations, Governor Umali thanked all the council members for their participation in the meeting.