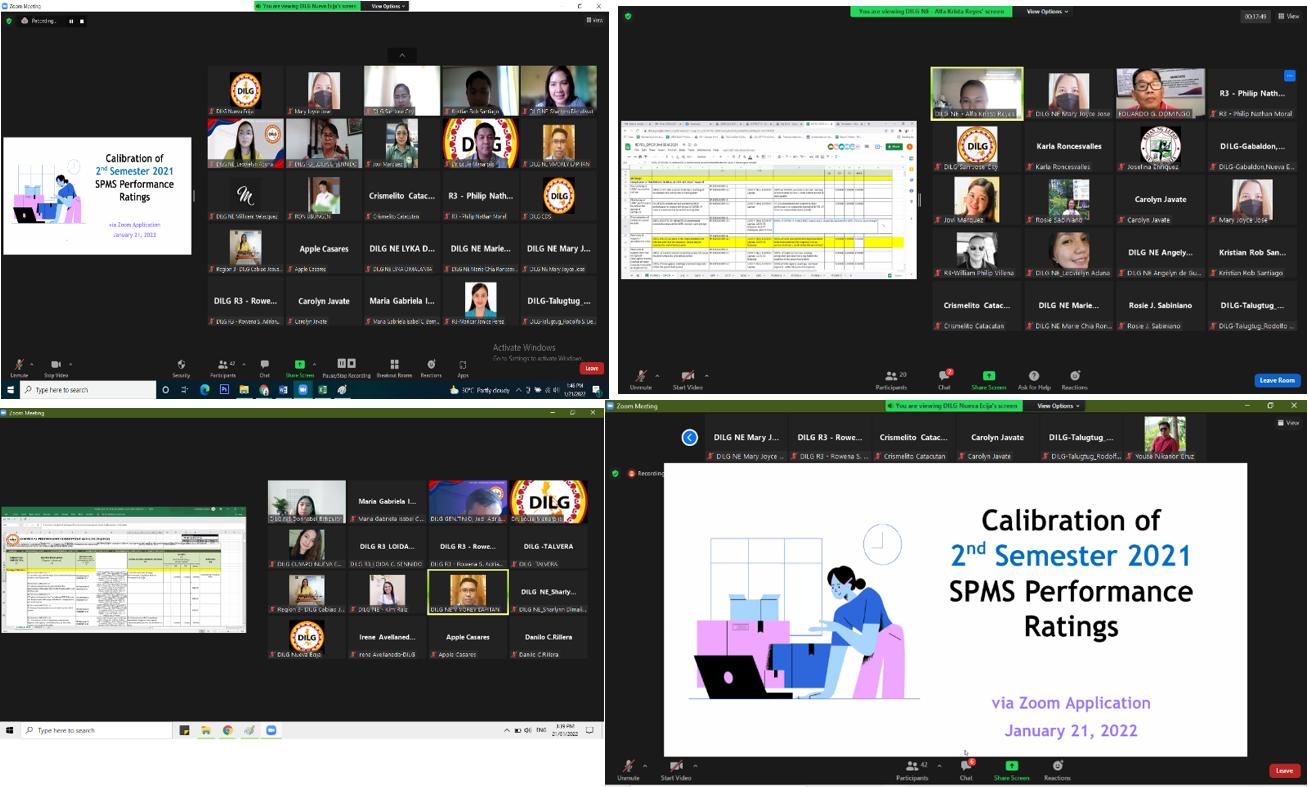 DILG NE Calibrates 2021 Performance Rating
The Department of Interior and Local Government Provincial Office of Nueva Ecija conducted a calibration of the 2nd semester 2021 SPMS Performance Rating via Zoom Application on January 21, 2022.
The said calibration was conducted to ensure correlation of ratings with the standards in accomplishing the SPMS forms under its three key points - Strategic Priorities, Core and Support Functions.
The Videoconference was facilitated by LGOO II Angelyn B. De Guzman starting off the meeting with a prayer and a roll call of Field Officers by their respective Cluster Team Leaders LGOO VII Danilo C. Rillera for Cluster I, and LGOO VII Ariel G. Espinosa for Cluster II. The opening remarks was delivered by the Provincial Office's Program Manager, LGOO VI Alfa Krista C. Reyes in behalf of Provincial Director Renato G. Bernardino.
The Regional Memorandum for the Submission of 2nd Semester (July to December) C.Y. 2021 SPMS Performance Ratings in Manual Form and date of submissions were presented, and all personnel were assigned to break out rooms to further discuss the SPMS forms and identify their relevant functions relative to their workload.
After the break out room discussions have been concluded, announcements and reminders were given before the meeting came to a close.